Are you planning a romantic proposal for your significant other in Arizona and are in need of inspiration? Then you've come to the right place! Here you will discover our top 10 romantic locations in Arizona to propose!
Arizona is known for its vibrant sunsets and endless desert, but did you know it is also one of the most romantic states? People from all across the country make Arizona their destination for a romantic getaway to celebrate their anniversaries in Sedona or the Grand Canyon because the landscapes are just so intimate and picturesque. Recently, more and more people have been asking for help with planning their engagements. That's why we created this blog to help you plan the most romantic proposal you can imagine!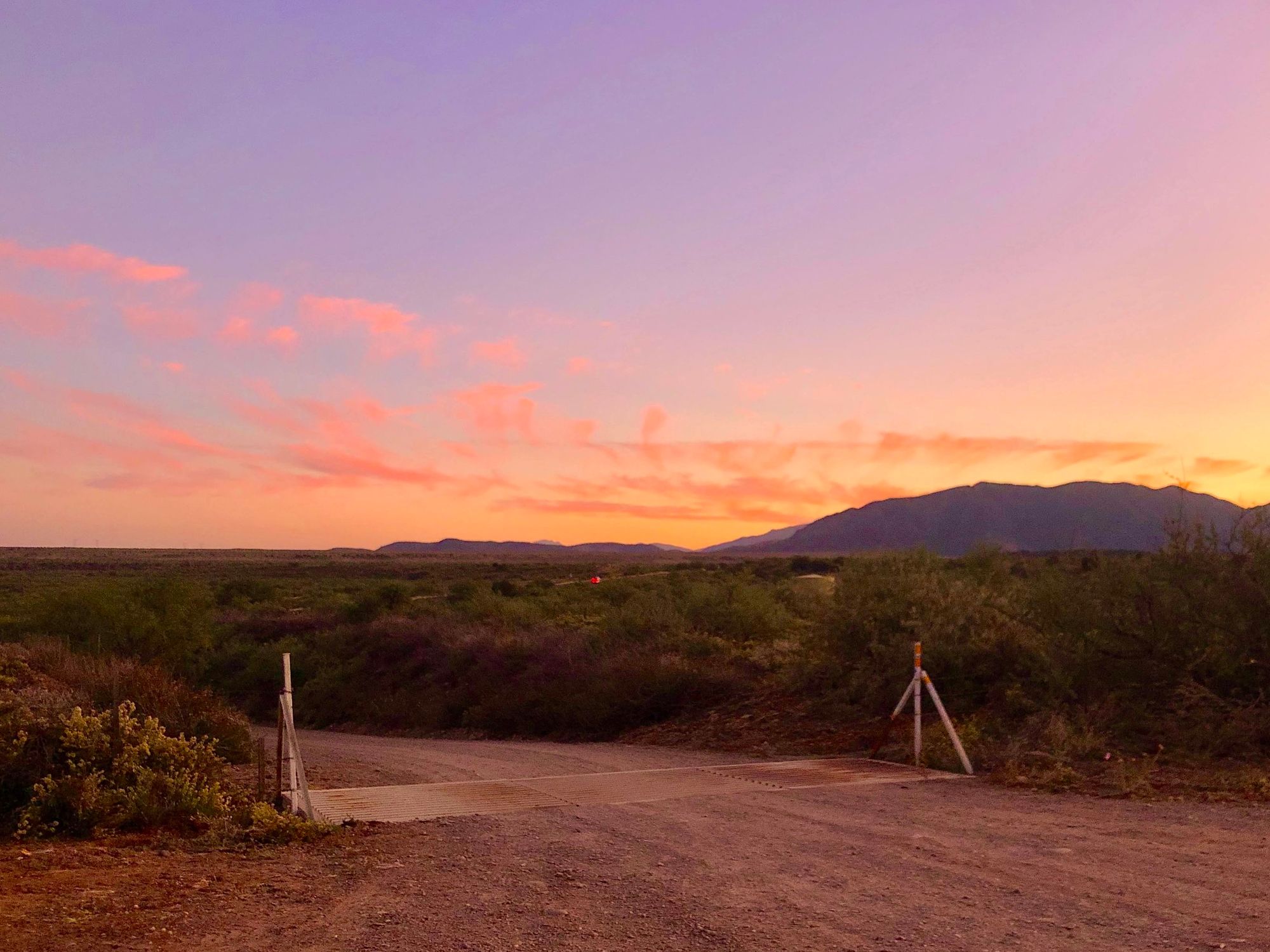 Before we list our top locations for planning a proposal in Arizona, we wanted to paint a picture of inspiration with Lacy's engagement, the founder of Wildjoy. Her special day was celebrated just east of Phoenix, in Superior, Arizona, at the Boyce Thompson Arboretum. Writing as Carmela, I helped Lacy's boyfriend Ian propose. Neither of them had been here before, so in his eyes, he wanted to create a new memory together in a new place. And this was such a beautiful location to do so!
There were other people walking around and exploring, but Ian found a secluded spot near this cute white bridge to get down on one knee. I was there to distract Lacy so she didn't suspect anything, and also to capture the moment on camera. Their proposal was so heart warming to be apart of, you could see how they were so happy and filled with so much genuine love. I'm so happy I could be there to help them make this day perfect.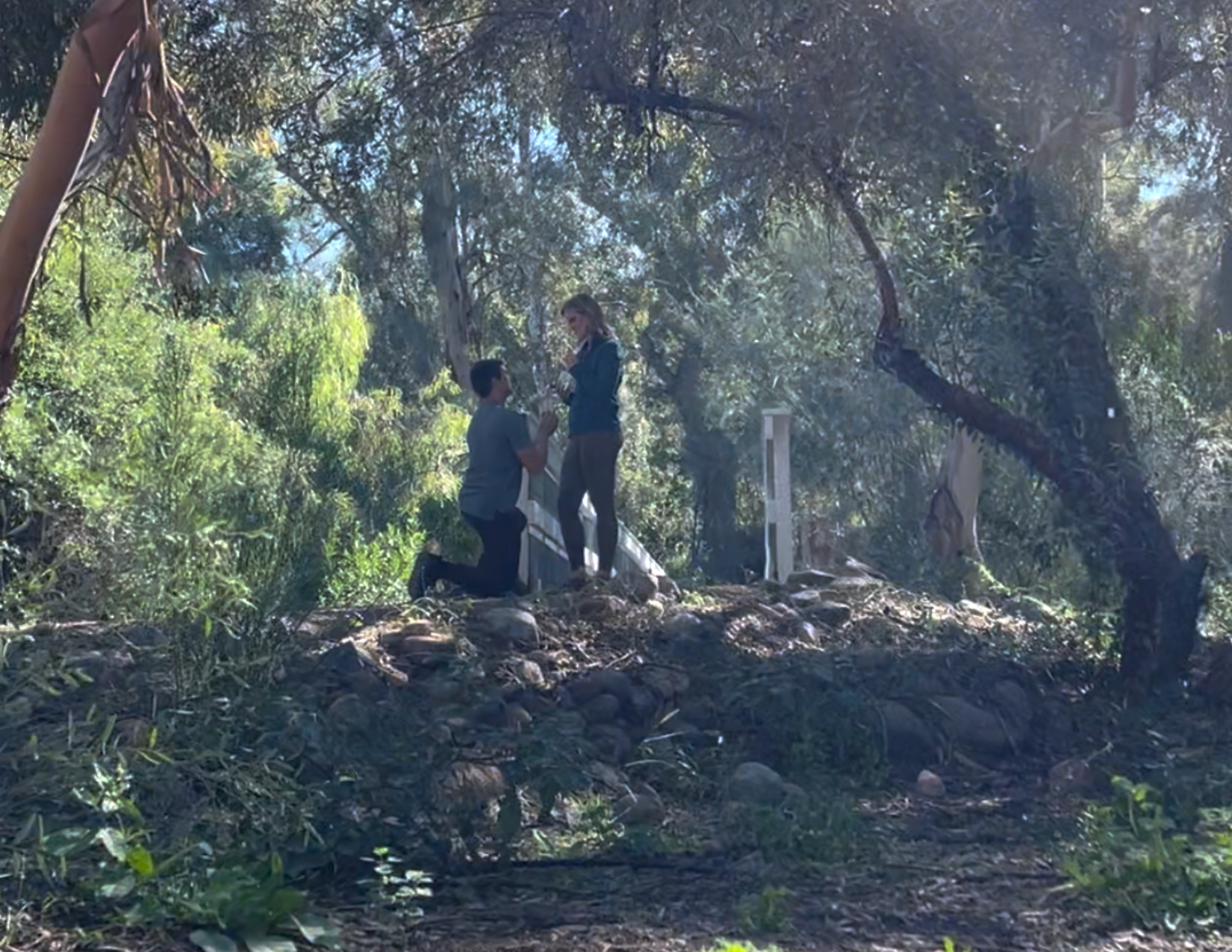 Here are our Top 10 ideas for a proposal in Arizona!
Here are the ideas as an overview but if you'd like more information, scroll down and read about each location!
Boyce Thompson Arboretum - Lost Dutchman State Park - Greer, Arizona - Mount Lemmon - The Grand Canyon - The Top of a Ski Lift - Route 66, Oatman, Arizona - A Romantic Dinner - London Bridge, Lake Havasu City - 5,540 feet Above Sea Level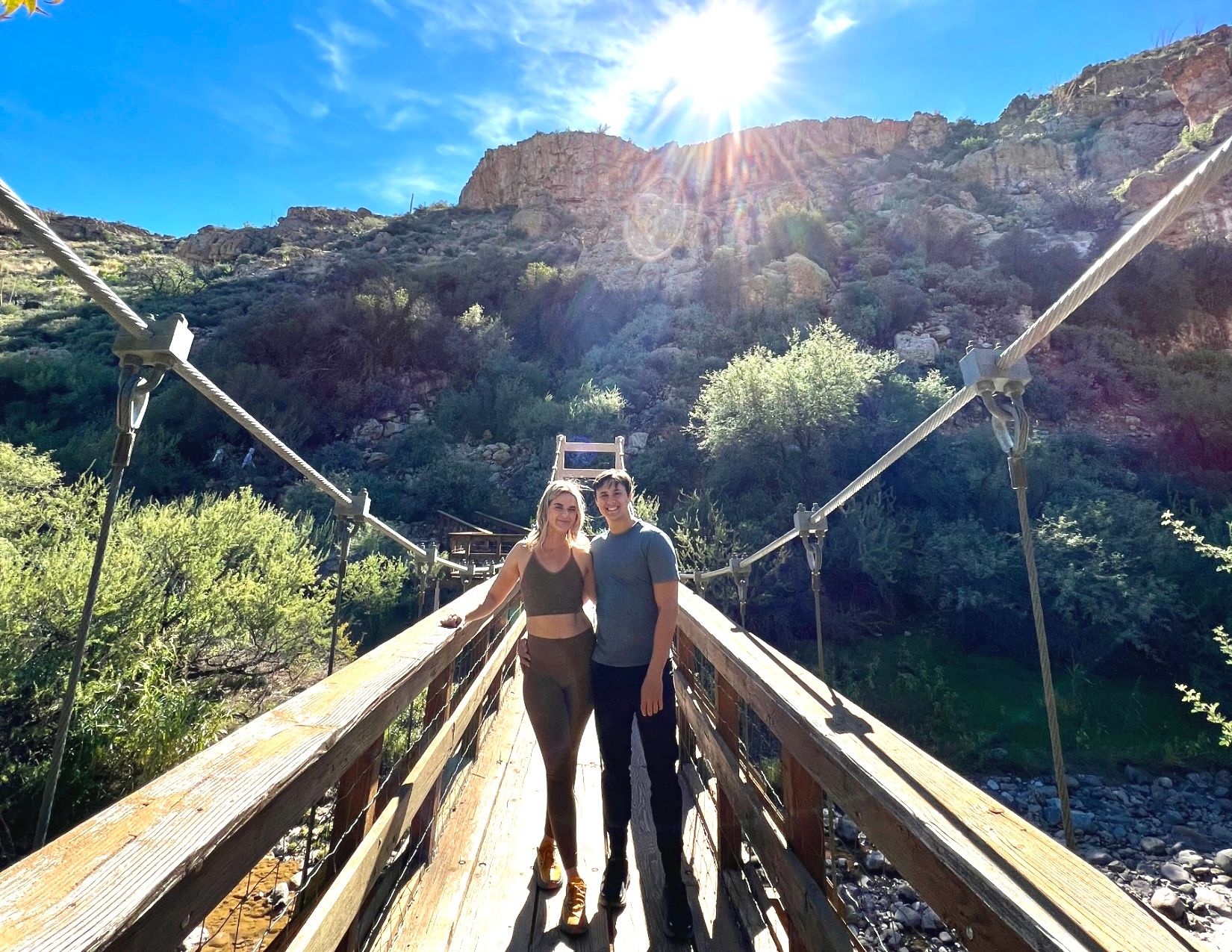 The Boyce Thompson Arboretum in Superior, Arizona, is such a hidden gem. I never people hear people talk about it. You can find this little oasis about an hour outside of Phoenix. It's the perfect day trip for the two of you, and easy for others to help you both celebrate. There is also so much history here since it is the oldest arboretum west of the Mississippi, and the oldest and most expansive arboretum in Arizona!
At a glance:
There are many photographable spots to choose from - we love the Berber Suspension Bridge that crosses Queen Creek, the white Benson Bridge, and the Gazebo at Ayer Lake
There is also a natural archway made of of tree branches that would be so cute!
After your s/o says YES!, celebrate with lunch or dinner in Superior - we love Porter's Saloon and Bruzzi Vineyard
Our tip: Have a friend hide in a bush to photograph your engagement
Admission: $19 per person
Address: 37615 E Arboretum Way, Superior, AZ 85173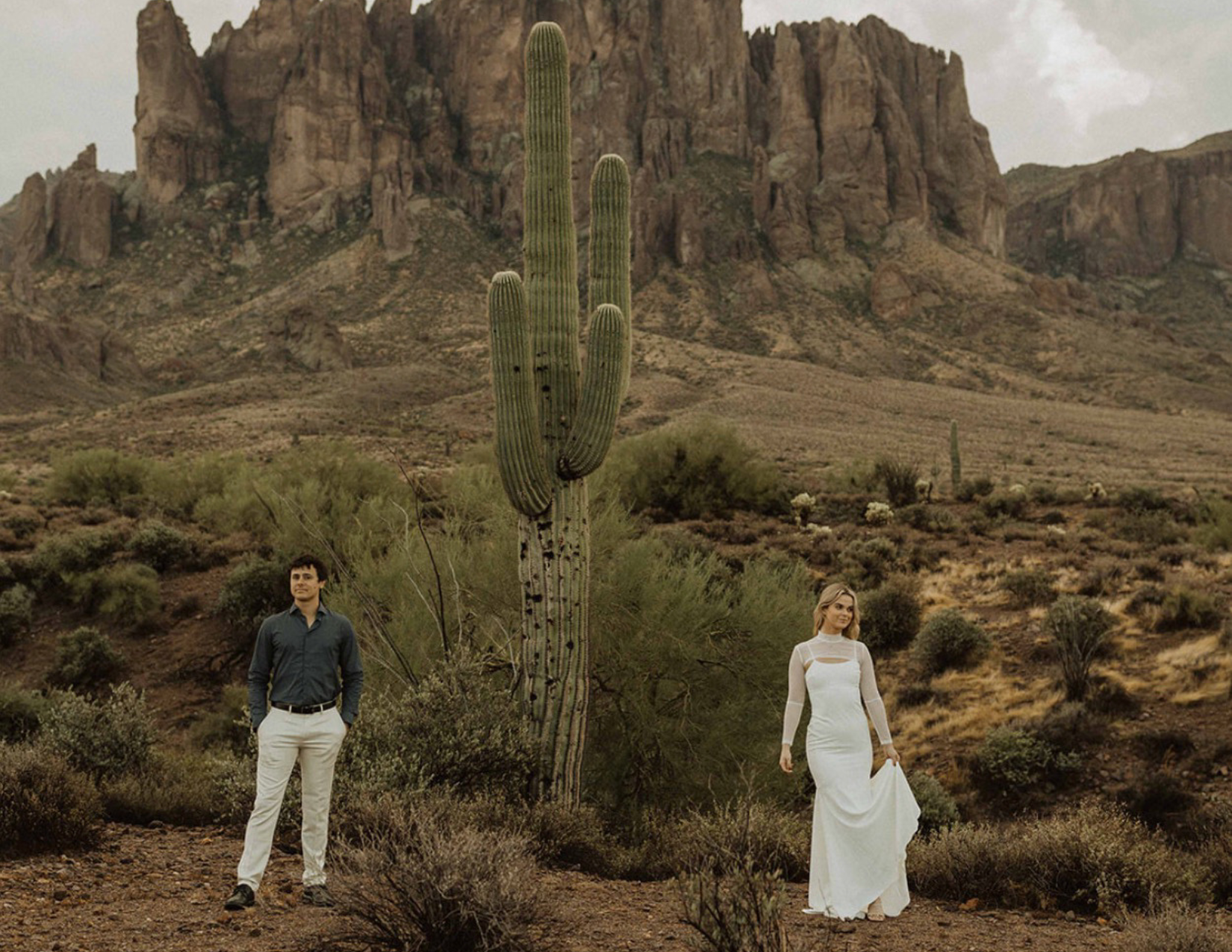 Lost Dutchman State Park is one of the most romantic backdrops you can find in Arizona. This State Park is located in in the Superstition Mountains in Apache Junction, about 50 minutes east of Phoenix. These mountains are absolutely magical to witness in person, especially during sunset because of the way the sun dances across the landscape. This is why Lost Dutchman State Park is one of our top 10 locations in Arizona to propose!
At a glance:
For those who prefer short hikes, we recommend the Treasure Loop Trail
For those who like a challenging hike, try the Flatiron Trail and propose at the top
Our tip: Go early in the morning for a peaceful sunrise or closer to the sunset to avoid the strong sun midday
Admission: $10 per vehicle
Address: 6109 N Apache Trail, Apache Junction, AZ 85119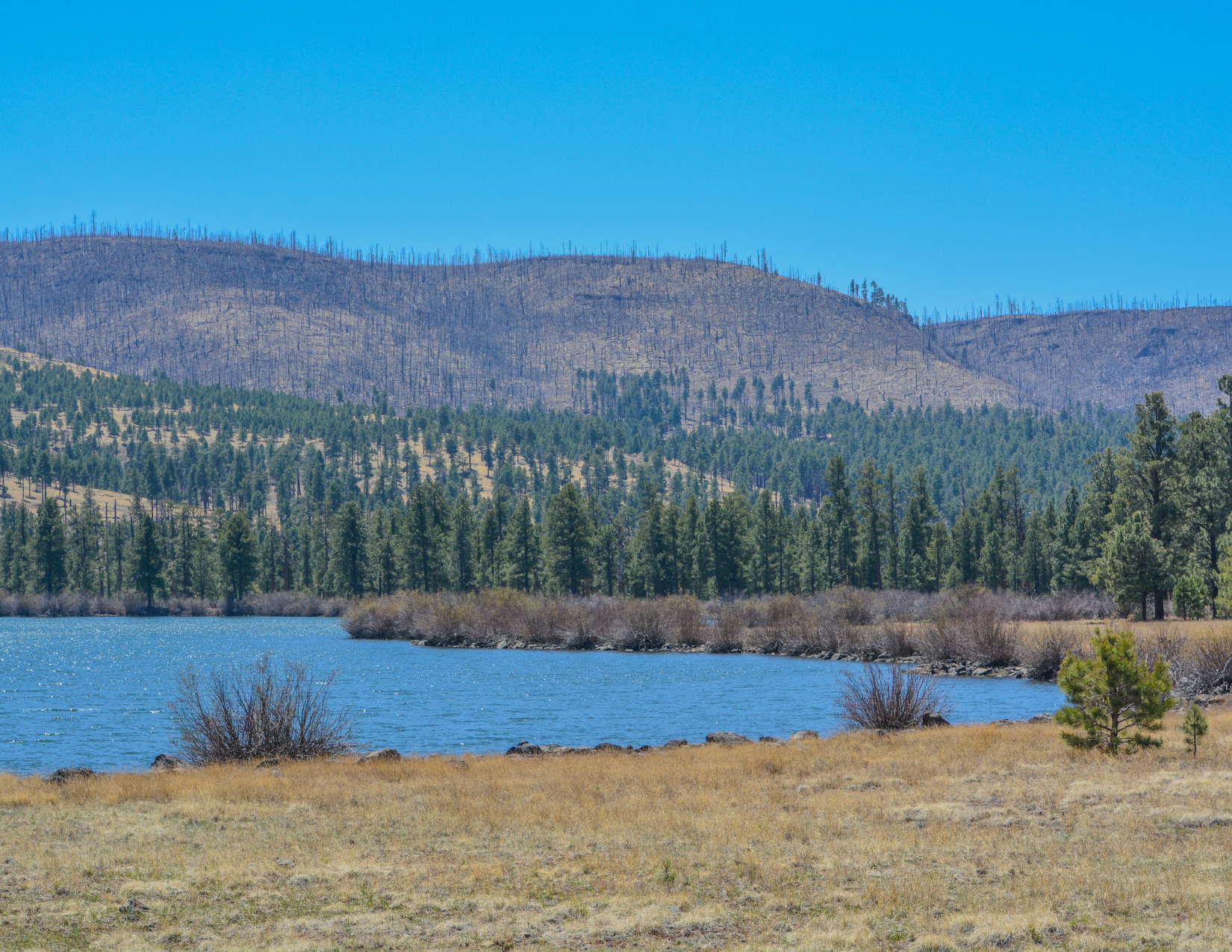 Greer is located four hours north-east of Phoenix and is your ideal location to propose if you love the peaceful mountains and lots of green, luscious trees. There are so many trails, lakes, and streams to explore! You can really personalize your proposal here to be unique to your relationship.
At a glance:
If you love adventure, propose after taking the longest zip-line in Arizona
For a proposal with a view, take the Amberian Loop Trail or visit Lee Valley Lake (pictured above)
Sometimes it's about the journey, not the destination. Propose on the scenic highway of SR 260.
Our tip: Make a little vacation out of your proposal and book a cabin for a cozy weekend!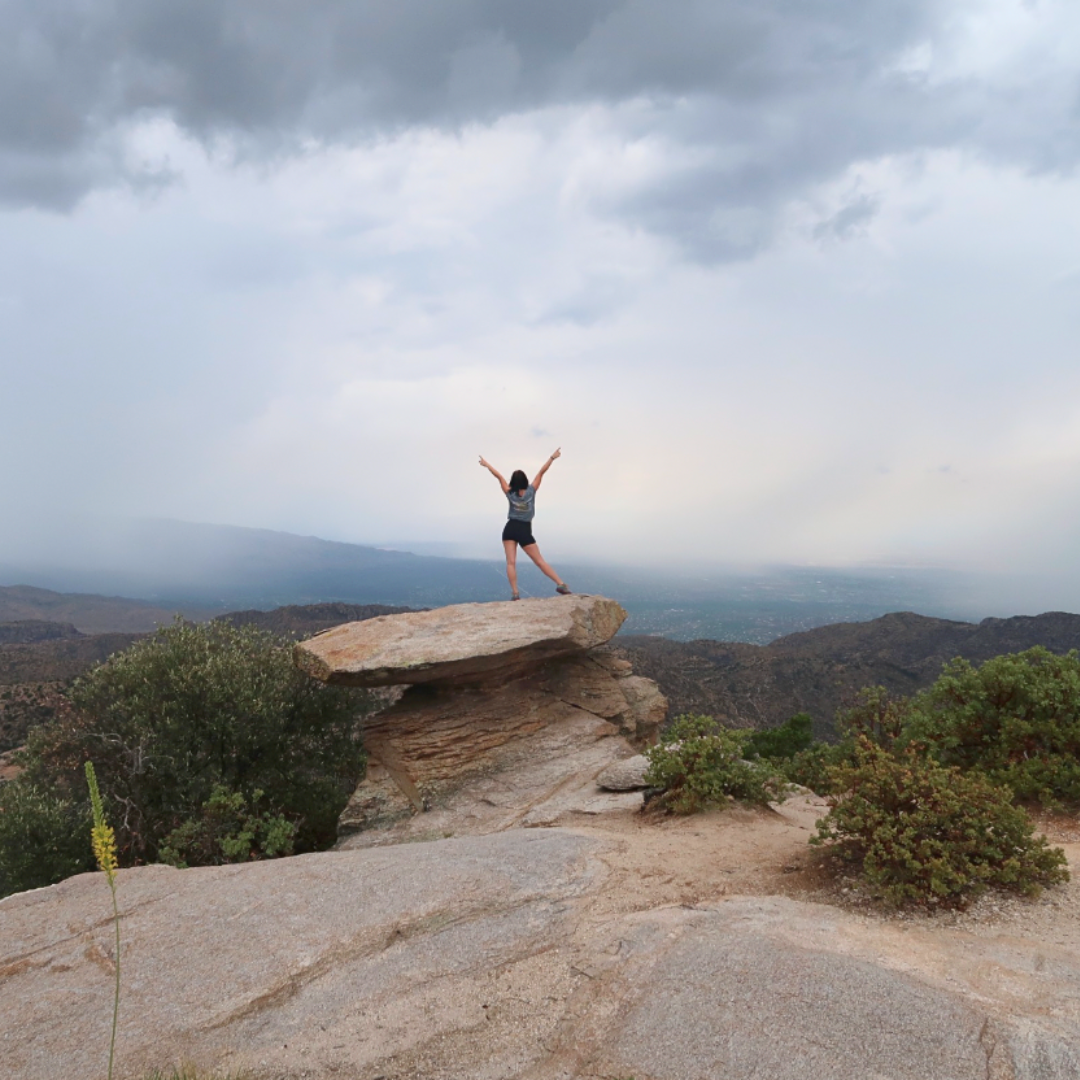 Mount Lemmon in Tucson, Arizona is known for its twisty turns leading up the mountain. The Mount Lemmon Scenic Byway will bring you to breathtaking views and the highest point of the Santa Catalina Mountain Range. This unique proposal idea is three hours south of Phoenix, or just over an hour north of Tucson.
Mount Lemmon at a glance:
The rest stop of Windy Point at mile marker 14 offers an unreal backdrop for getting down on one knee
Pack a picnic and enjoy the gorgeous lake views together at Rose Canyon Lake and Campground
If you're looking to do a little hike and propose during it, take the Meadow and Mount Lemmon Trail #5 Loop!
Our tip: This spot is not ideal if you easily get motion sickness! There are lots of twists in the road leading up the mountain.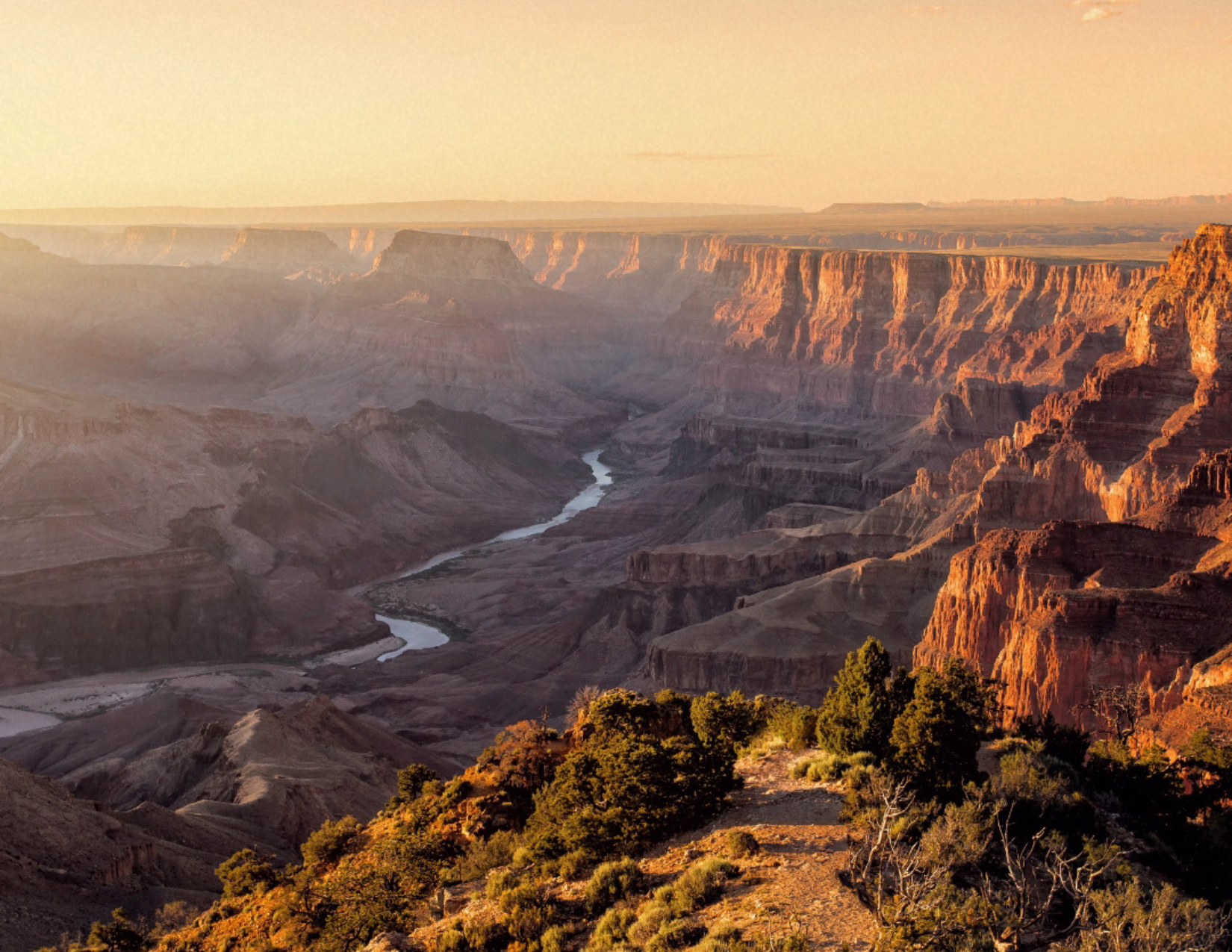 Can you imagine a more romantic place to get engaged than one of the seven natural wonders of the world? Right here in our home state of Arizona, we are so fortunate to be so close to this magnificent site. It's a no brainer why is one of the top ten places to get engaged in Arizona!
At a glance:
We recommend Lipan Point, Powell Point, or Yavapai Point for the ideal proposal spot in the Grand Canyon
Our tip: Plan your proposal around the sunrise or sunset for magical photos
Admission: $35 per vehicle and is valid for 7 days
Address: 20 South Entrance Road, Grand Canyon, AZ86023
6. The Top of a Ski Lift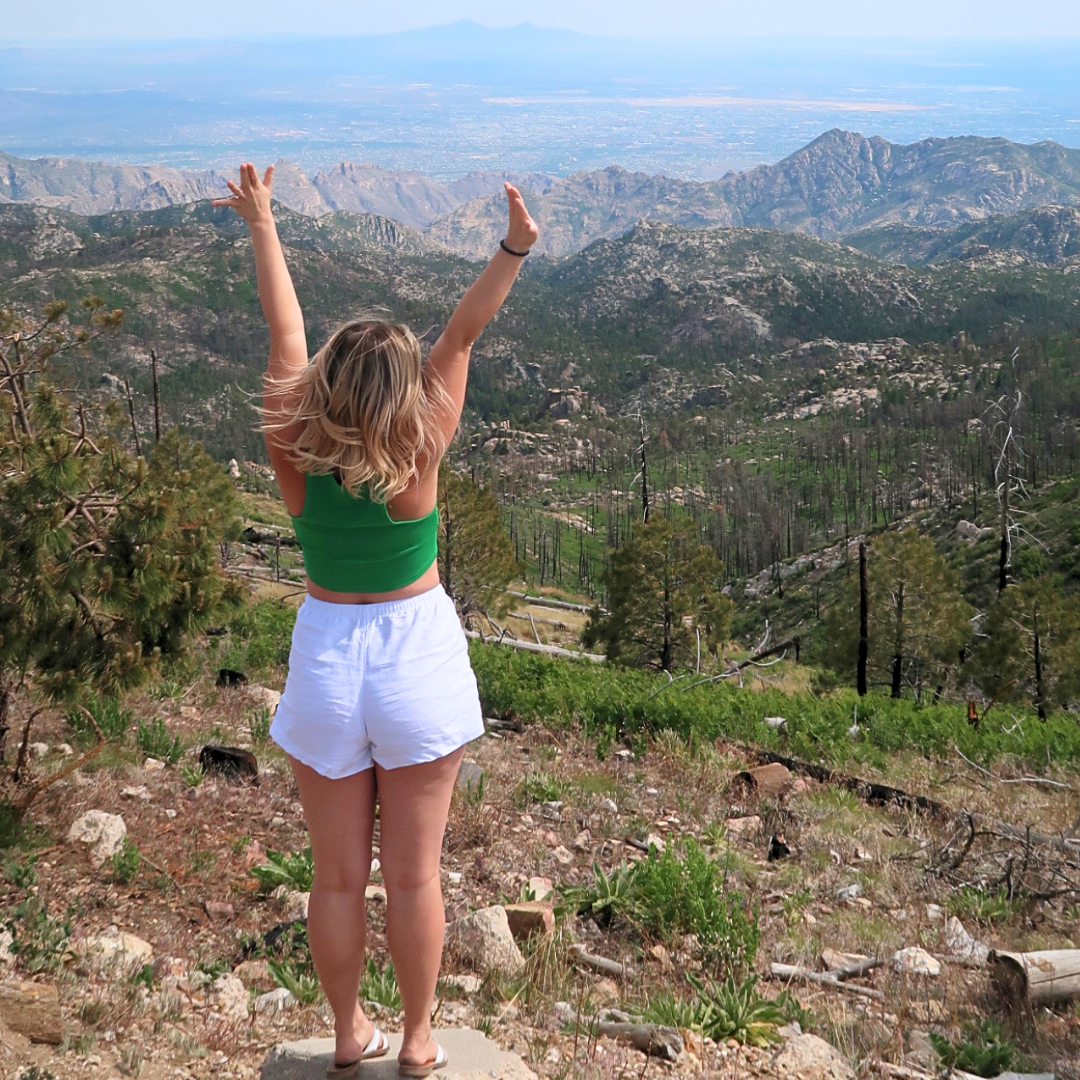 For an intimate proposal, bring your future fiancé to the top of a ski lift and pop the question surrounded by the peaceful nature. You can choose from the two ski lifts listed below, one is located in Flagstaff and the other is located near Tucson.
At a glance:
Option 1: Take the gondola ride at Snowbowl in Flagstaff for the best views of the San Fransisco Peaks. You can even book a Sunset Gondola Ride during the summer!
Cost: varies for regular scenic chairlift. $29 for sunset ride
Option 2: Take the Sky Ride on Mount Lemmon for gorgeous views of the Catalina Mountain Range. This option is open to everyone during the summer and fall, and only open for skiers during the skiing season.
Cost: $15
7. Along Route 66 near Oatman, Arizona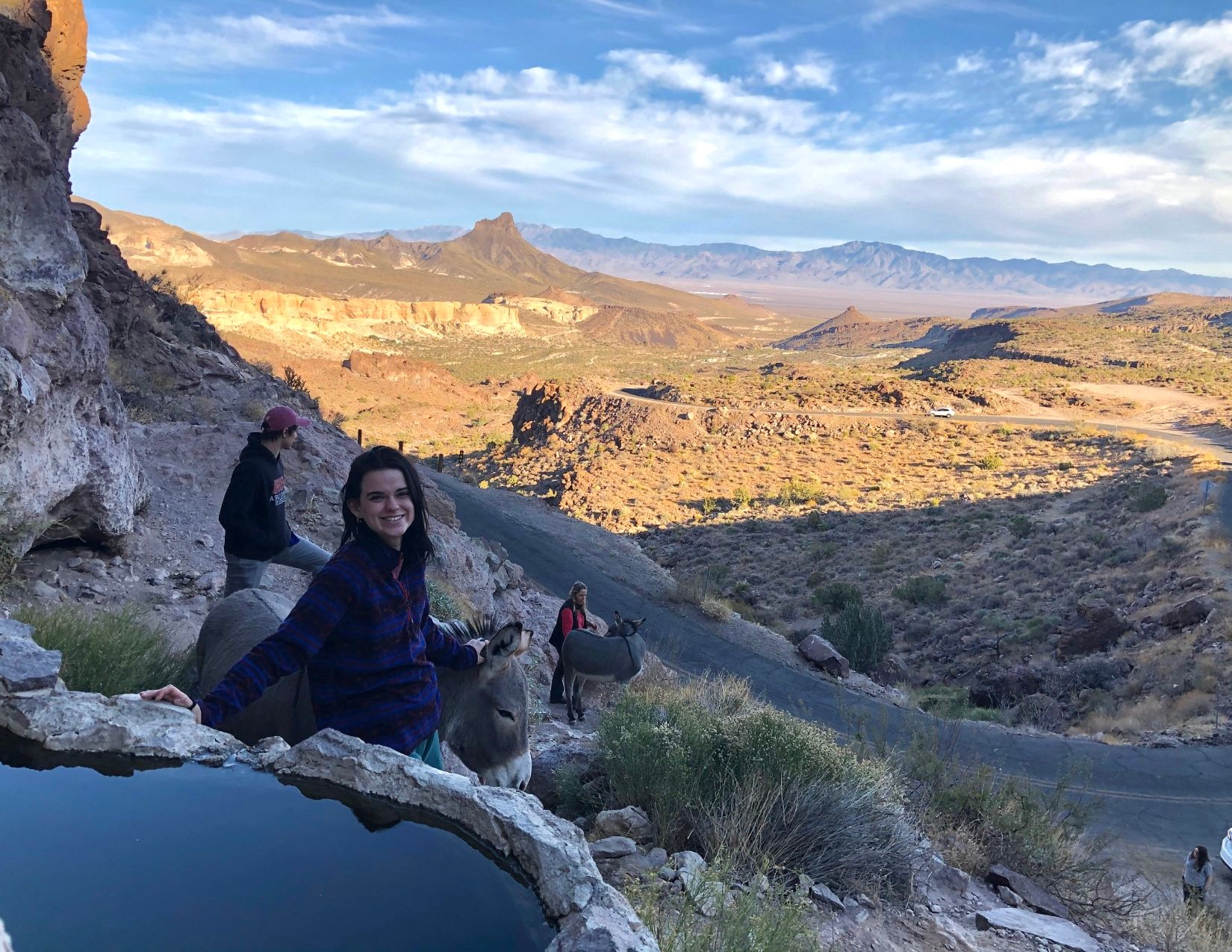 Create a memorable day with your loved one on this famous scenic drive in north-western Arizona. Route 66 has so many fun pitstops you can make, including the Cool Springs gas station and Oatman, Arizona!
At a glance:
We recommend proposing along the route between Kingman and Oatman. The views here are breathtaking
Stop at Fishbowl Springs near mile marker 30 to encounter wild burros, gold fish, and the perfect backdrop for a proposal
For more inspo for things to do near Oatman and Kingman, check out this blog!
Address: 35.039, -114.357
8. A Romantic Dinner in Scottsdale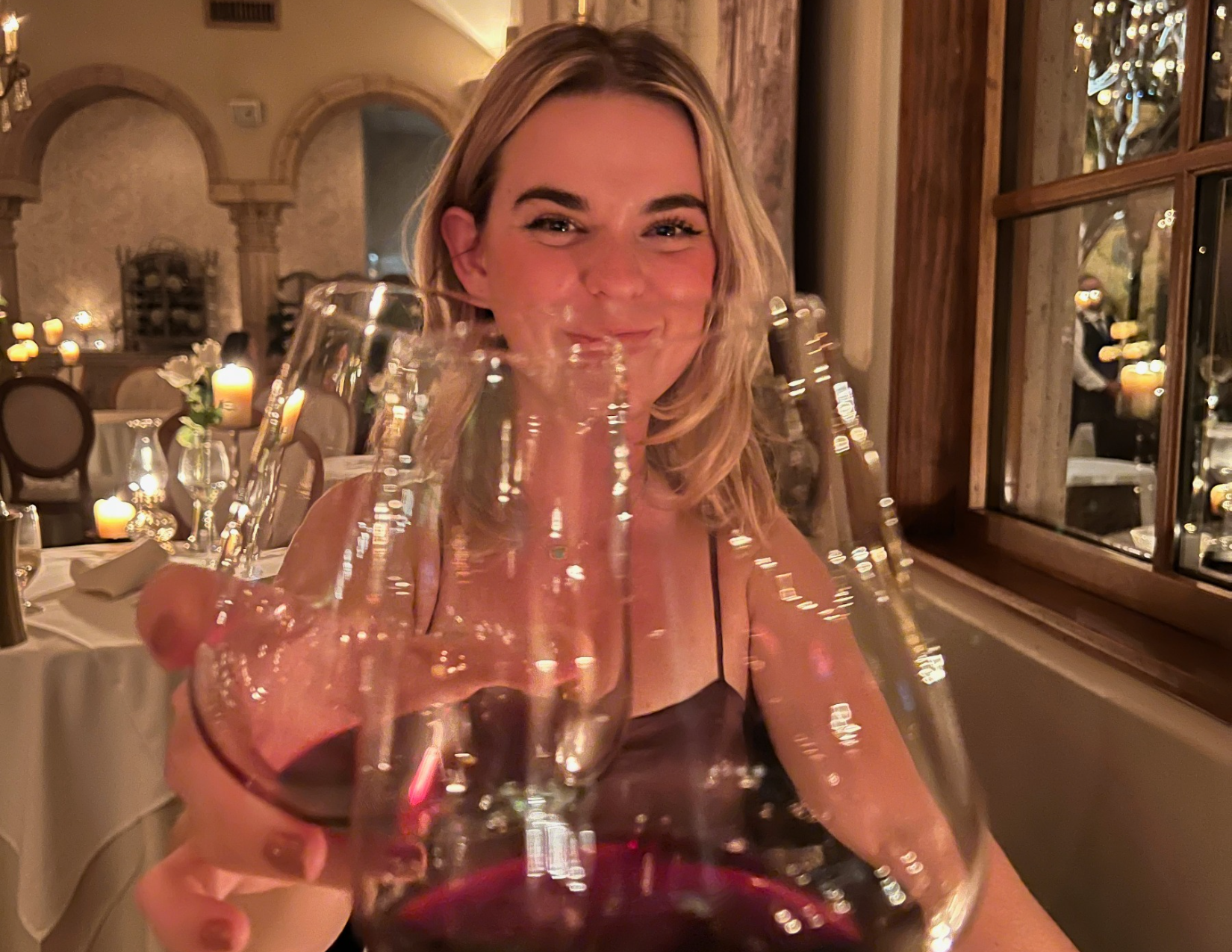 You can never go wrong with a proposal during a romantic dinner! Our go-to spot for a fancy yet sophisticated night out is at Cafe Monarch in Scottsdale, Arizona. The restaurant itself is perfectly placed inside a gorgeous old stone masonry. The servers here are amazing, they are all trained sommeliers so you can choose the best wine to match your dining experience. This spot is definitely worth saving up for to have one of the most memorable nights!
At a glance:
Choose between their four or eight course menus
Budget around $450-500 in total, varies depending on menu choice + drinks
Our tip: Make your reservation here for later in the night for a quieter, more intimate proposal
Address: 6939 E 1st Ave, Scottsdale, AZ 85251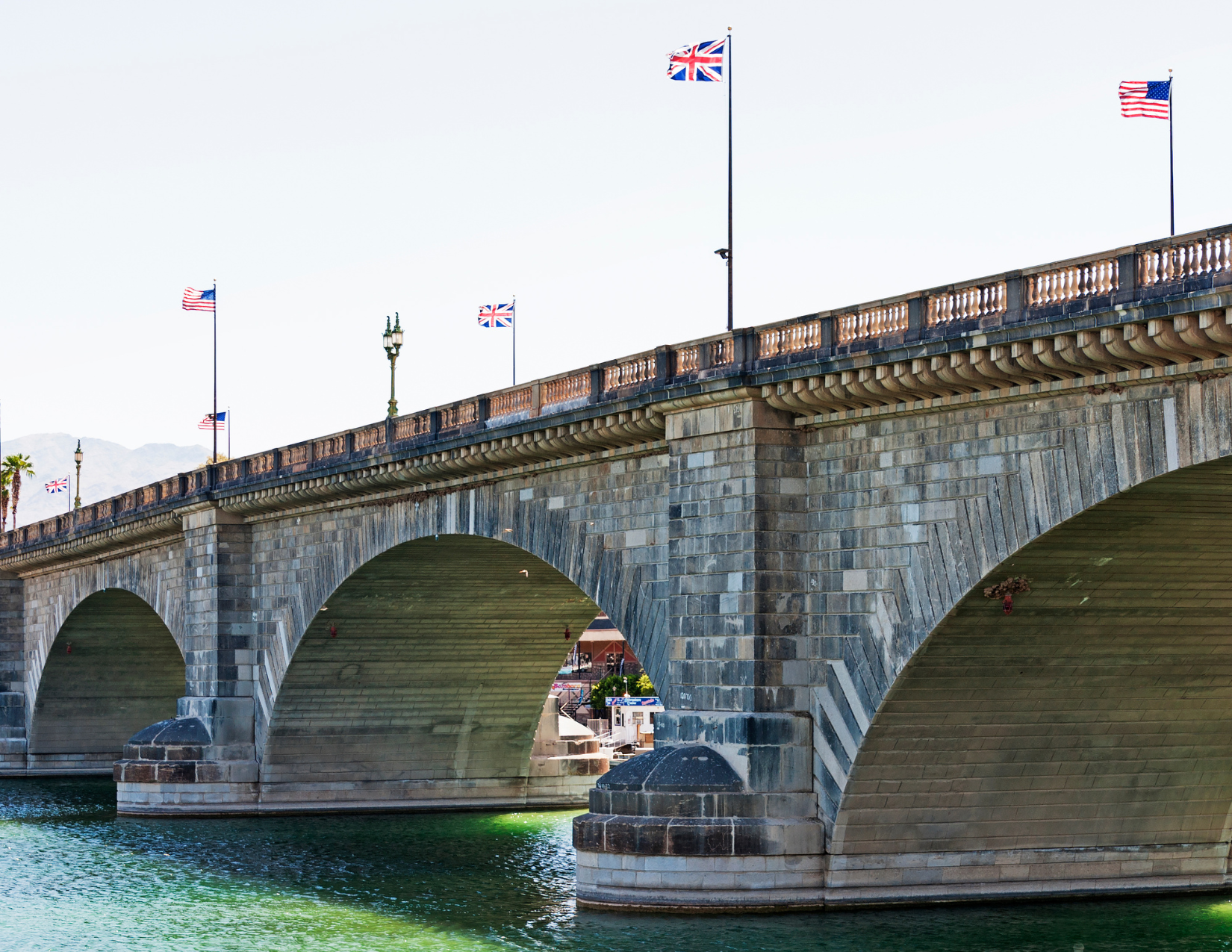 If you can't make it to London for your engagement, why not make plan visit to the London Bridge in Arizona! This is the perfect spot for a proposal because the bridge holds so much history, and the lake makes for a beautiful backdrop. This bridge was bought by Robert P. McCulloch in 1967 in hopes of drawing global tourism to Lake Havasu. This proposal location is three hours north of Phoenix and you won't even feel like you're in Arizona anymore!
At a glance:
Make your proposal a weekend getaway and explore all of what Lake Havasu has to offer
To add some adventure to the weekend, rent jet skis from Beach Shack Rentals
There are lots of cute shops and restaurants to try out during your stay! We love Barley Brothers Brewery and The KAWS
Address: 1340 McCulloch Blvd N, Lake Havasu City, AZ 8640
10. Bisbee, Arizona : 5,540 Feet Above Sea Level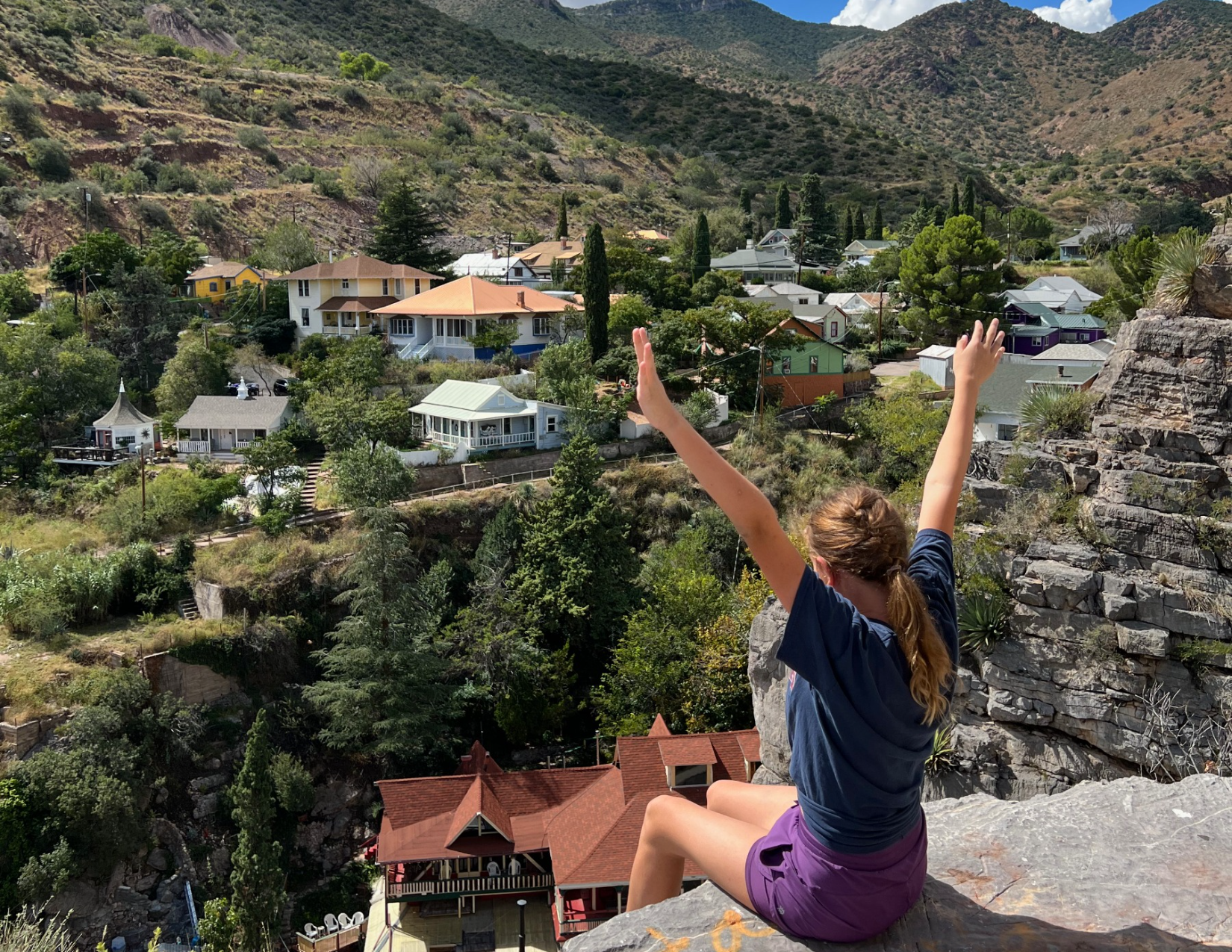 Bisbee, Arizona is three hours south of Phoenix, and the ideal location for an engagement if you're looking to escape the craziness of Phoenix and Scottsdale. We love Bisbee because it is the cutest city filled with lots of art. Bisbee was almost named the capital of Arizona back when the economy was booming here with the Copper Queen Mine!
At a glance:
Propose at the top of stairs to Castle Rock in Bisbee. It is so worth the view from the top!
If you are planning a weekend getaway, we recommend staying at the Bisbee Grand Hotel. This is a great spot for engagement photos.
Address: 201 Tombstone Canyon Road, Bisbee, AZ 85603
---
As you can see, Arizona offers so many places to explore and celebrate your love. Whether you live here or are visiting from out of state or the country, there is definitely a location here that will be perfect for your proposal! If you need more help planning your engagement, shoot us a dm on Instagram @wildjoyexperiences. We'd love to help you design your special day!
XX -
The Wildjoy Team