Are you in love and want to get married without the crazy price tag? Weddings on average cost $20k+ and not everyone can afford it. However, there is a glimmer of hope for those seeking an elegant marriage without the hefty price tag.
We've asked our community on Instagram, and they pointed us in the direction of their favorite affordable wedding venues in Arizona that are under $1,000 or completely free. Whether you wish to say "I Do" in a rustic yet picturesque mansion, in a serene and luscious green garden, or in an intimate chapel, we have everything you need right here to carry out your vision! Each location is linked to either their website, application, or business to help you make the next steps towards your low-cost wedding.
Cities featured:  Apache Junction, Cave Creek, Chandler, Flagstaff, Mesa, Phoenix, Prescott, Sedona, Tucson
---
13 Inexpensive Wedding Venues in Arizona under $1,000

1. Chapel of the Holy Dove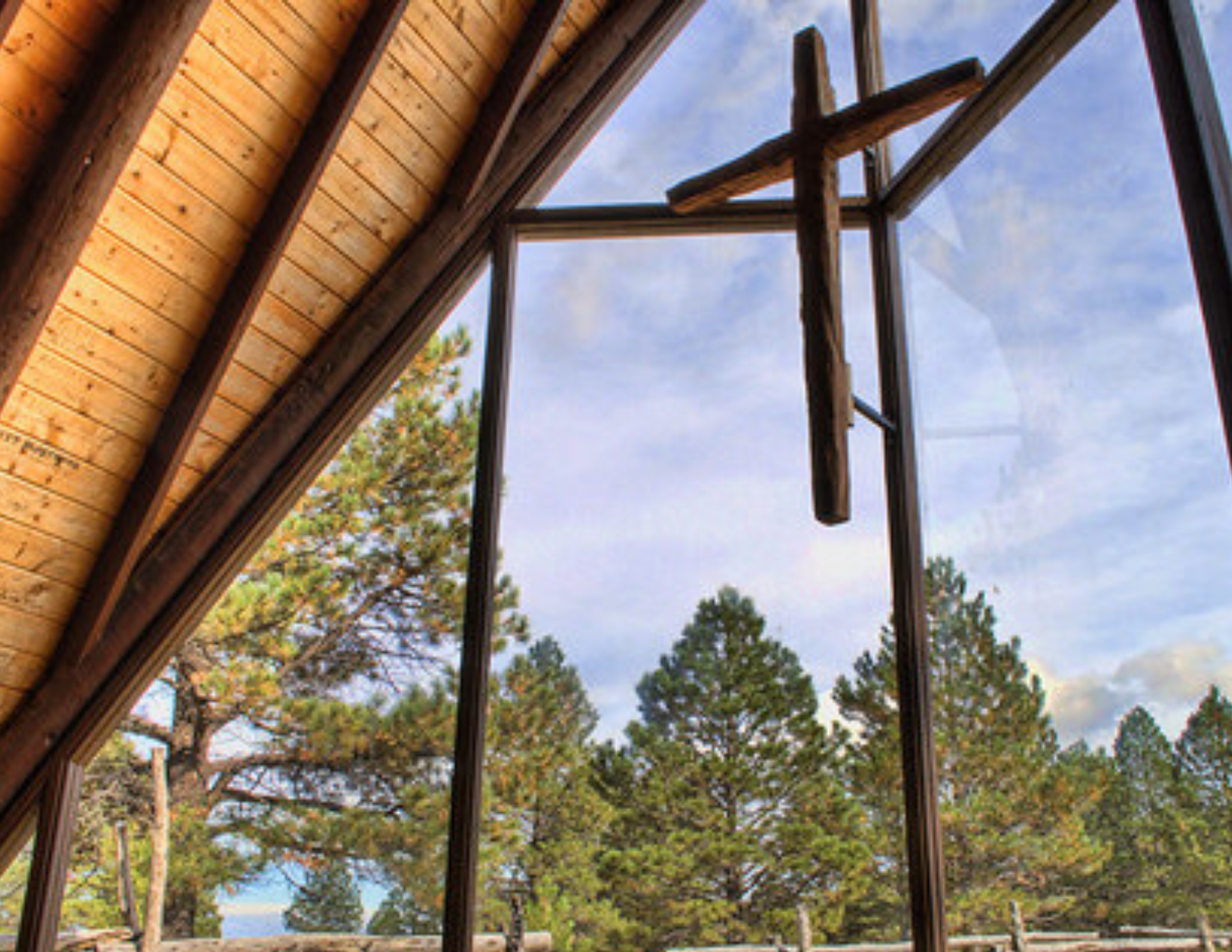 Nearest City: Flagstaff
Cost: Totally Free; it's first-come, first serve
Features: A romantic A-frame chapel surrounded by ponderosa pines, aspens, and Humphrey's Peak.
2. Lost Dutchman State Park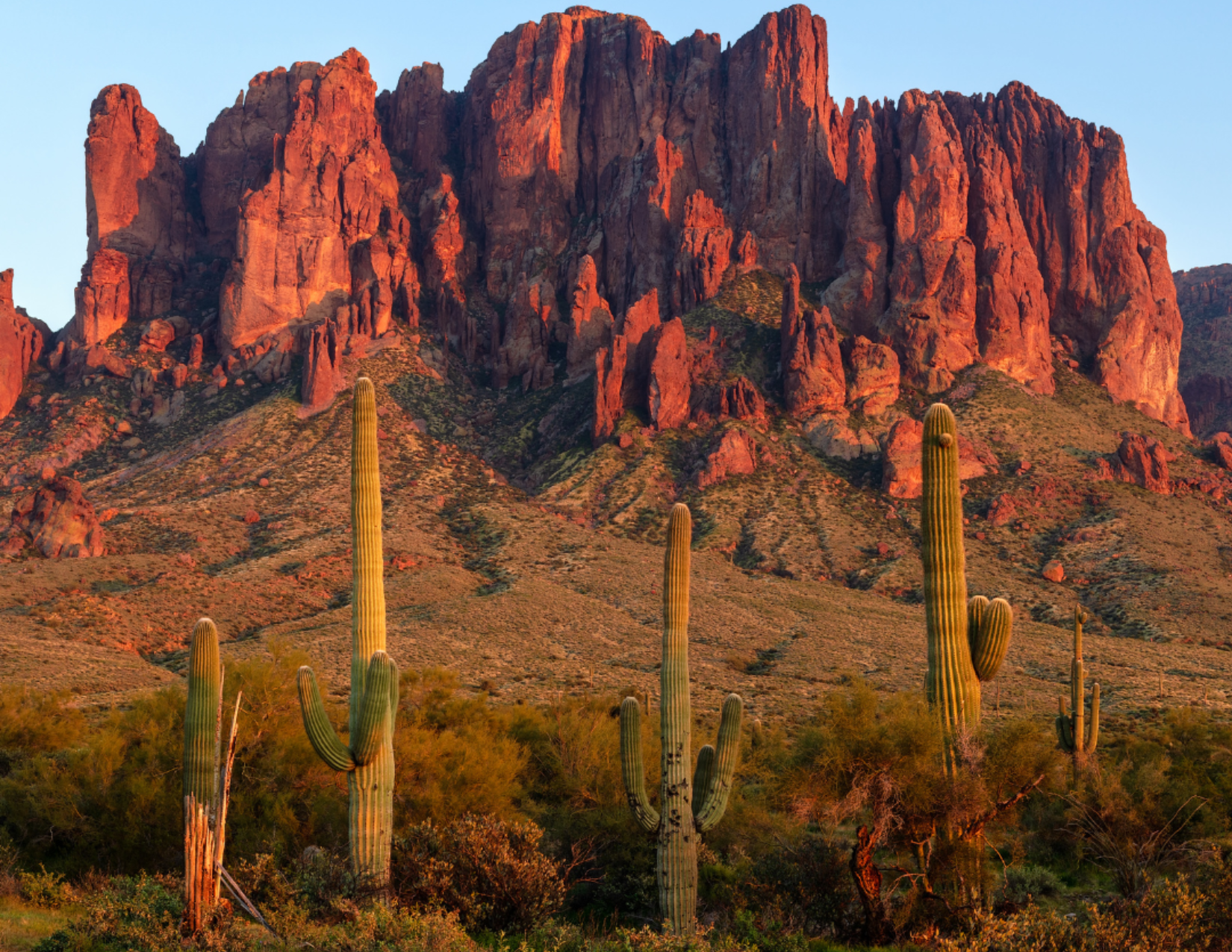 Nearest City: Apache Junction
Cost: Application required; packages start at $250 for 25 people
Features: An outdoor wedding with a backdrop of the gorgeous Superstition Mountains.
3. Sedona Elopement Weddings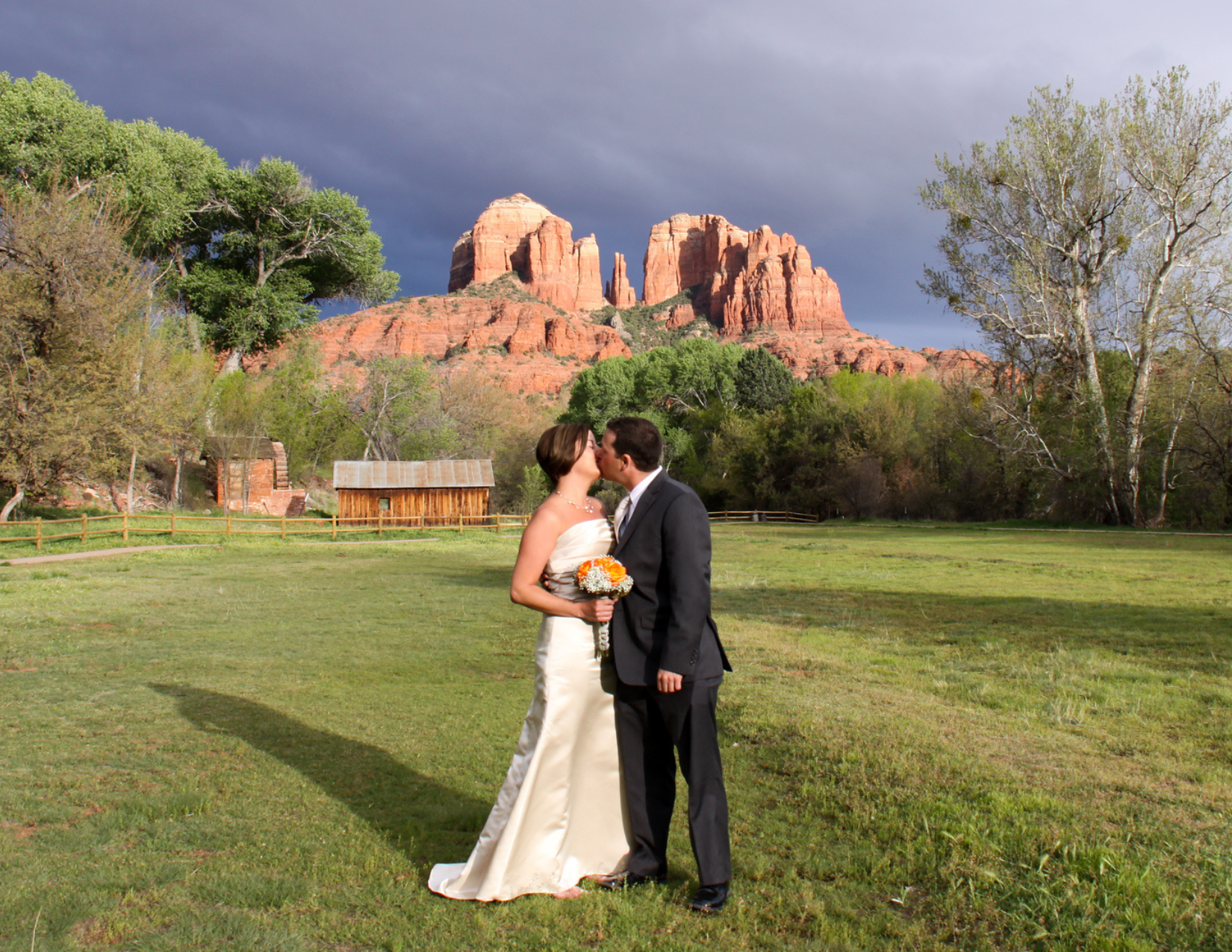 Nearest City: Sedona
Cost: ranges from $295 to $990
Features: Have the wedding of your dreams in one of the most romantic cities in the United States! You can choose your ideal destination in Sedona, from magical spots like Cathedral Rock, Red Rock Crossing, the Airport Vertex, and so many more.
4. The Mission Wedding Chapel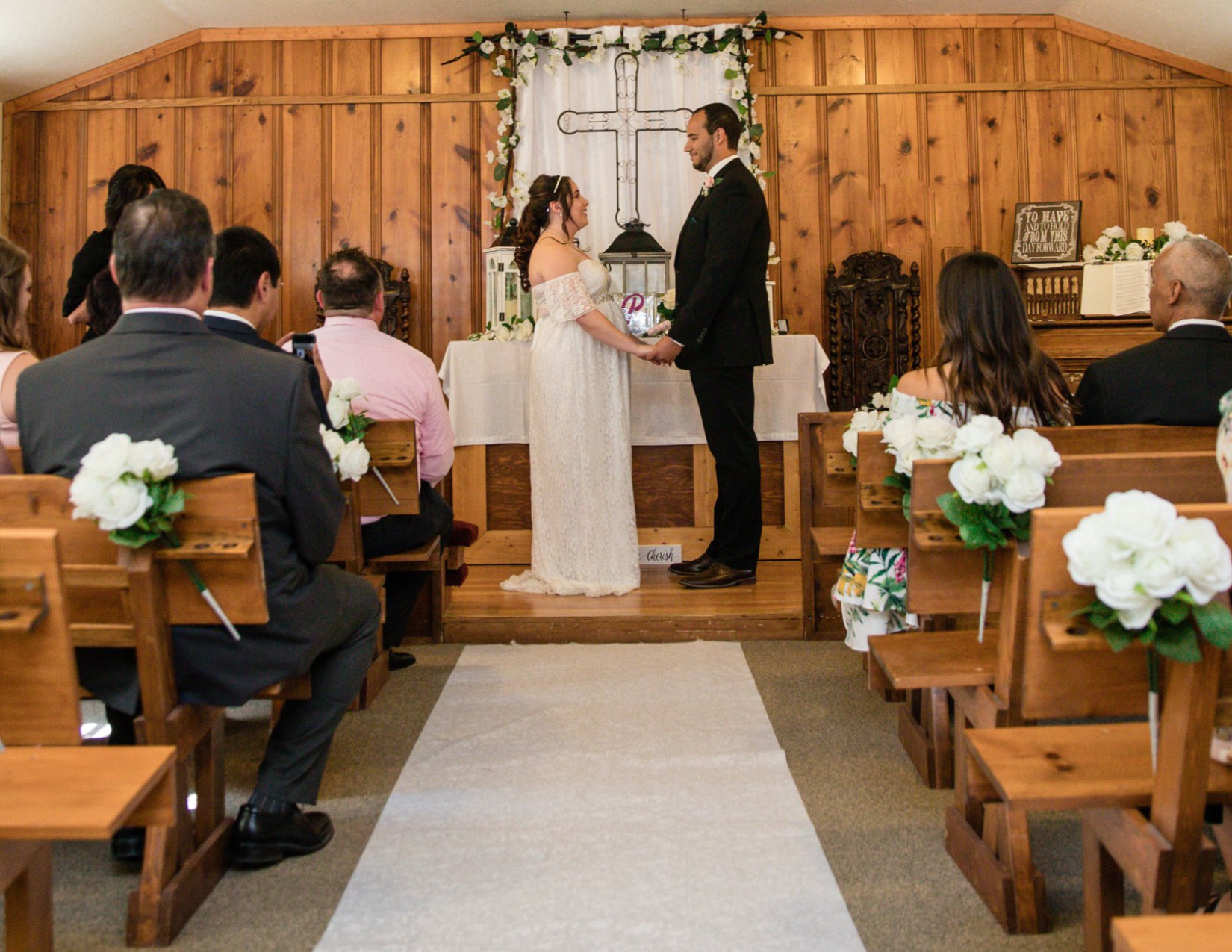 Nearest City: Cave Creek
Cost: Packages range from $450 - $1050
Features: The Mission Wedding Chapel is perfect for elopement style weddings. The packages range from having two witnesses at the ceremony to 43 guests. Reception not included.
5. Tonto National Forest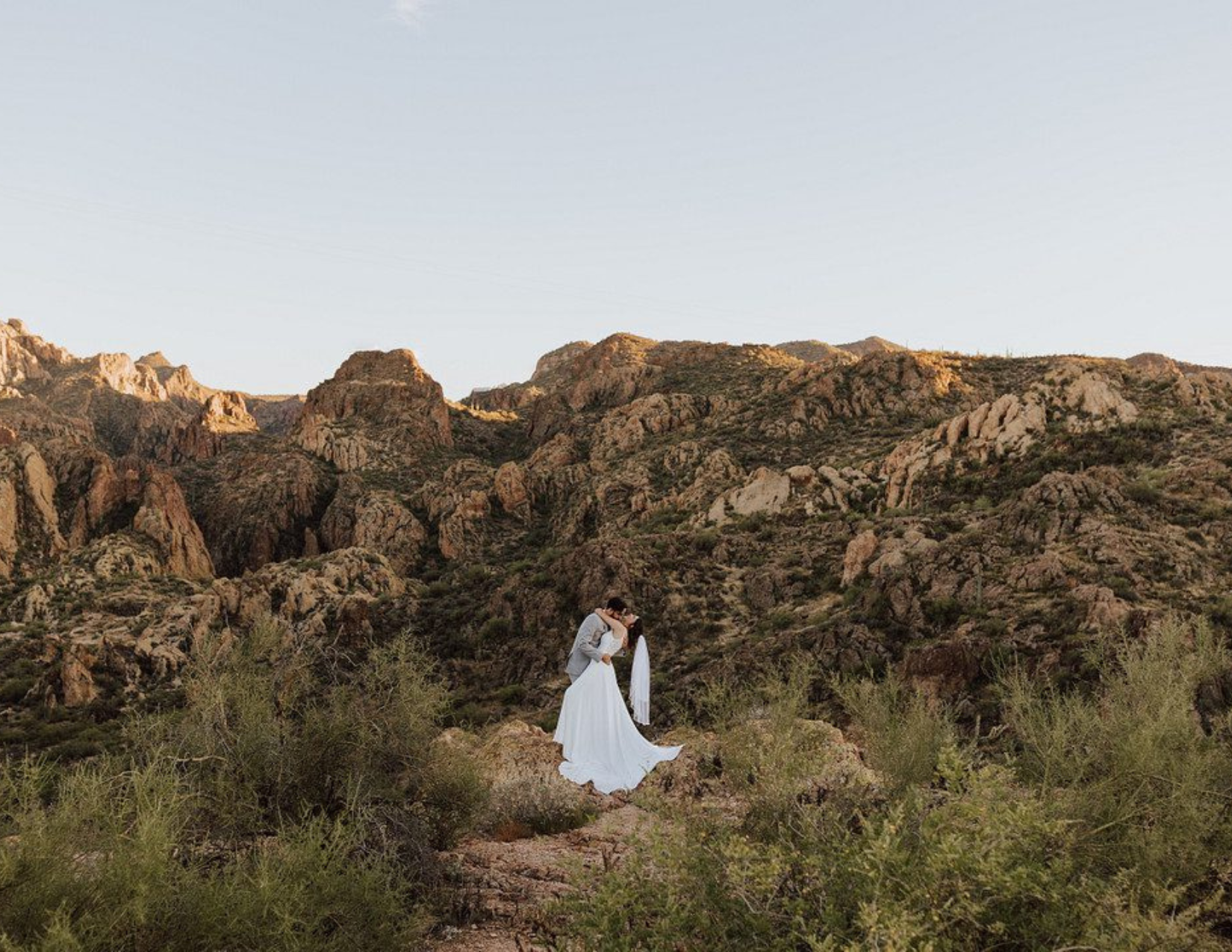 Nearest City: Apache Junction
Cost: Free, just pay for the Tonto Daily Pass or recreation site fee. Fill out an application on the link below more than 30 days in advance.
Popular Spots in the Tonto National Forest: Four Peaks Wilderness Area, Hellsgate Wilderness Area, Mazatzal Wilderness Area, Salome Wilderness, Salt River Canyon Wilderness, Sierra Ancha Wilderness, Superstition Wilderness
6. The Antique Wedding House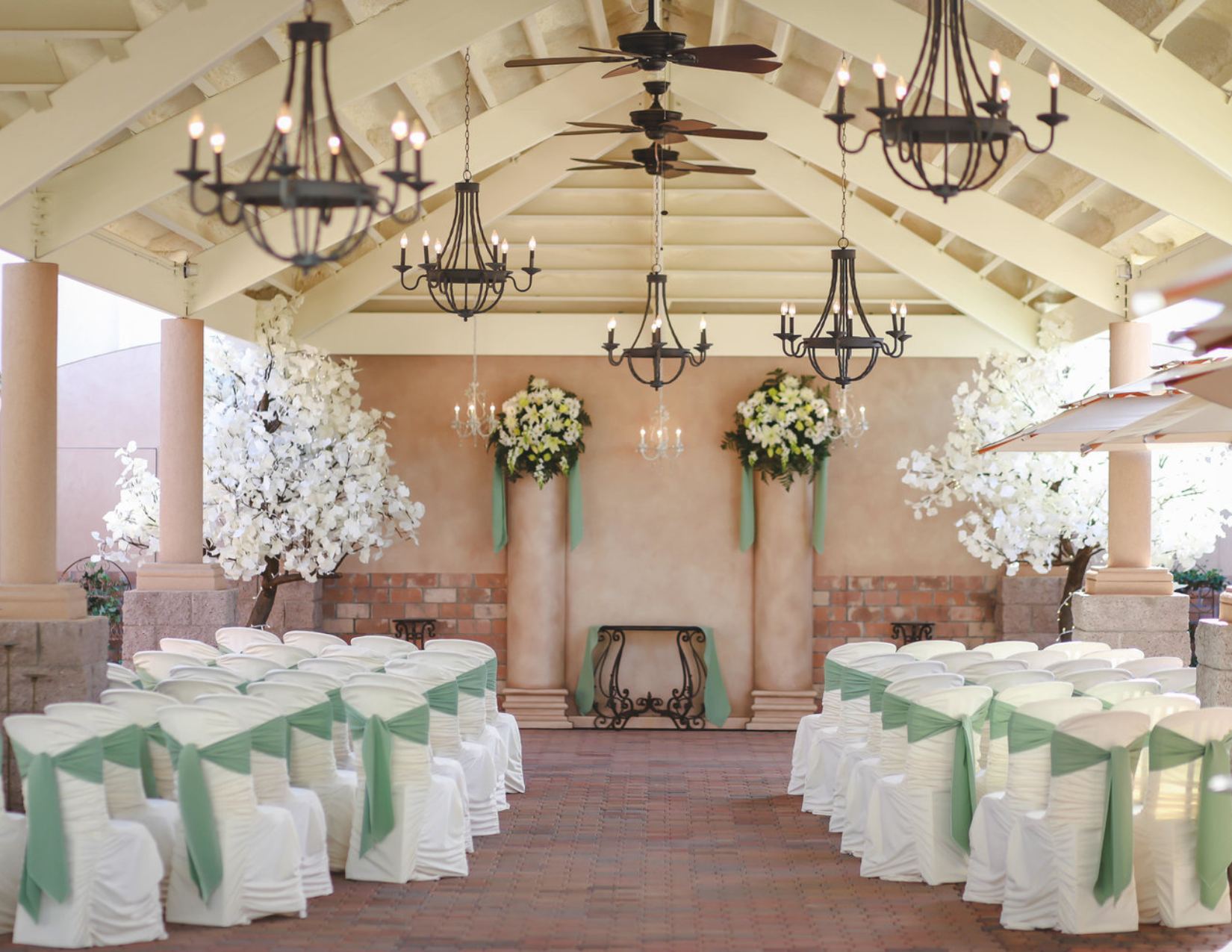 Nearest City: Mesa
Cost: Ranges from $140 for a traditional elopement to $1000 for their Romance Special package in the chapel
Features: A beautiful wedding home built by the family of the first mayor of Mesa, respecting tradition of weddings and celebrating love.
7. Riordan Mansion State Historic Park
Nearest City: Flagstaff
Cost: $500 for 4 hours
Features: An outdoor wedding at the beautiful Riordan Mansion in Flagstaff with a picturesque green landscape.
8. Bella Rose Estate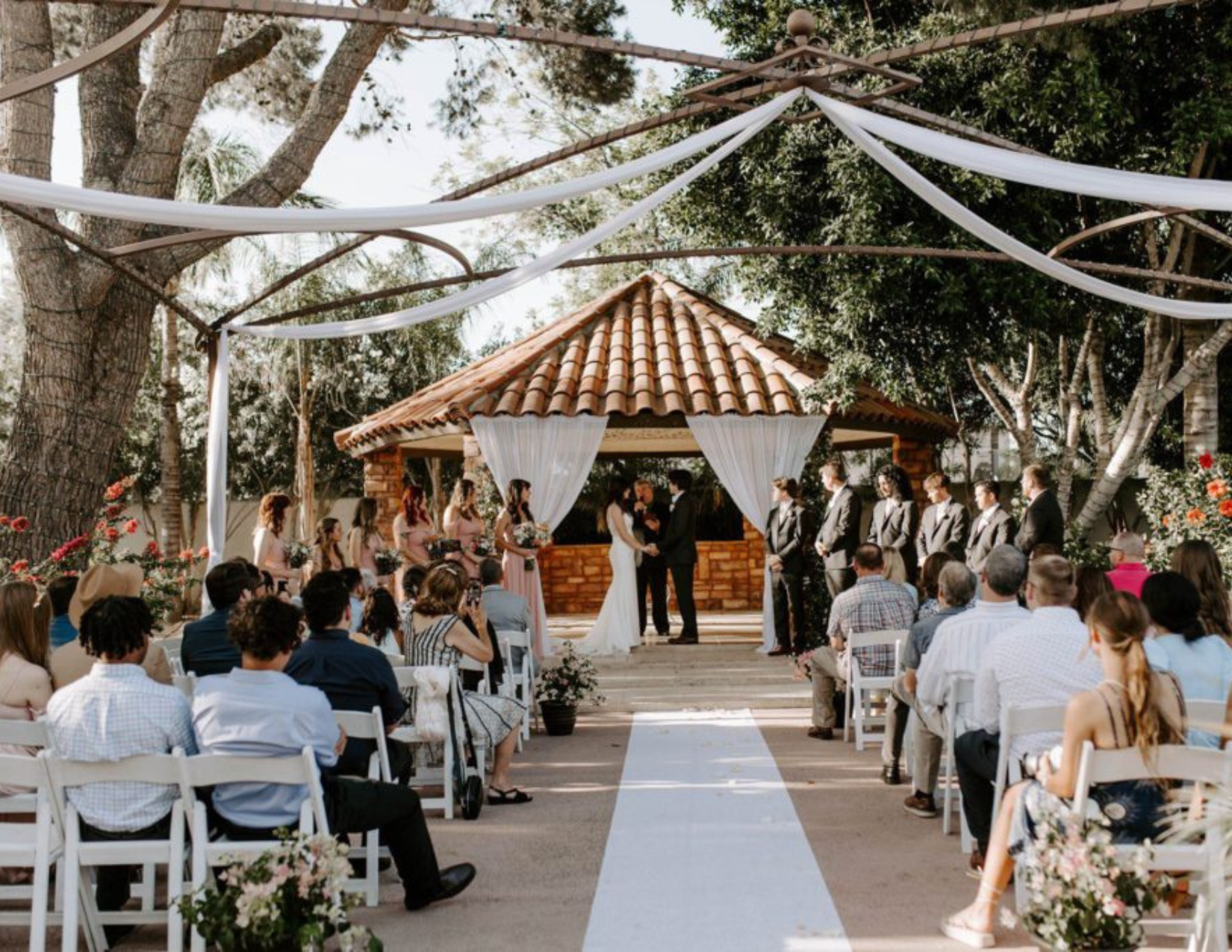 Nearest City: Chandler
Cost: $595
Features: An intimate elopement style wedding celebrated with 10 members of your friends and family. The garden will be a romantic space for your marriage!
9. Don's Eleganté Bed and Breakfast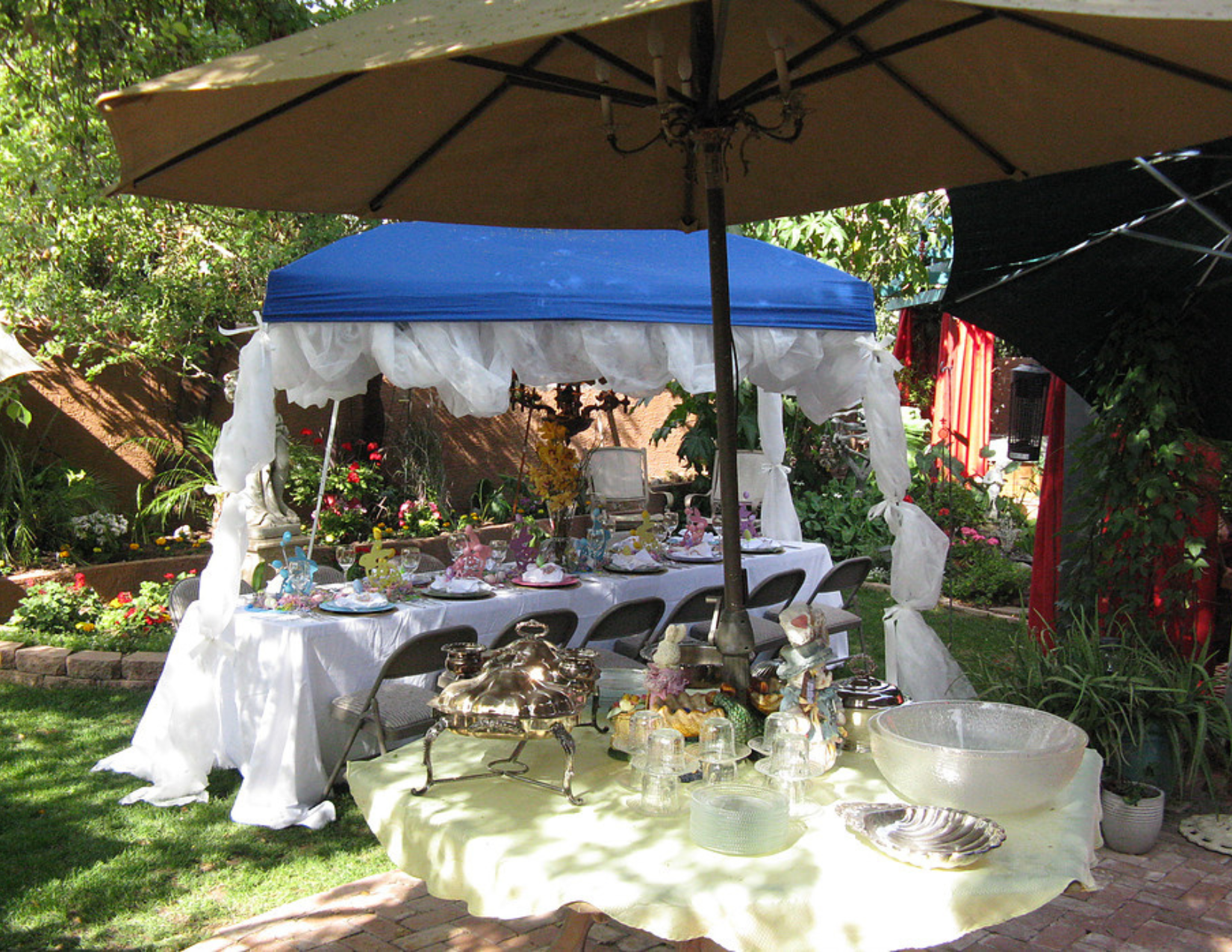 Nearest City: Phoenix
Cost: $800 for 12 hours, including the reception and ceremony, set up, and clean up. Accommodates up to 35 people.
Features: A quaint koi pond, garden, and tranquil waterfalls
10. Sedona Heritage Museum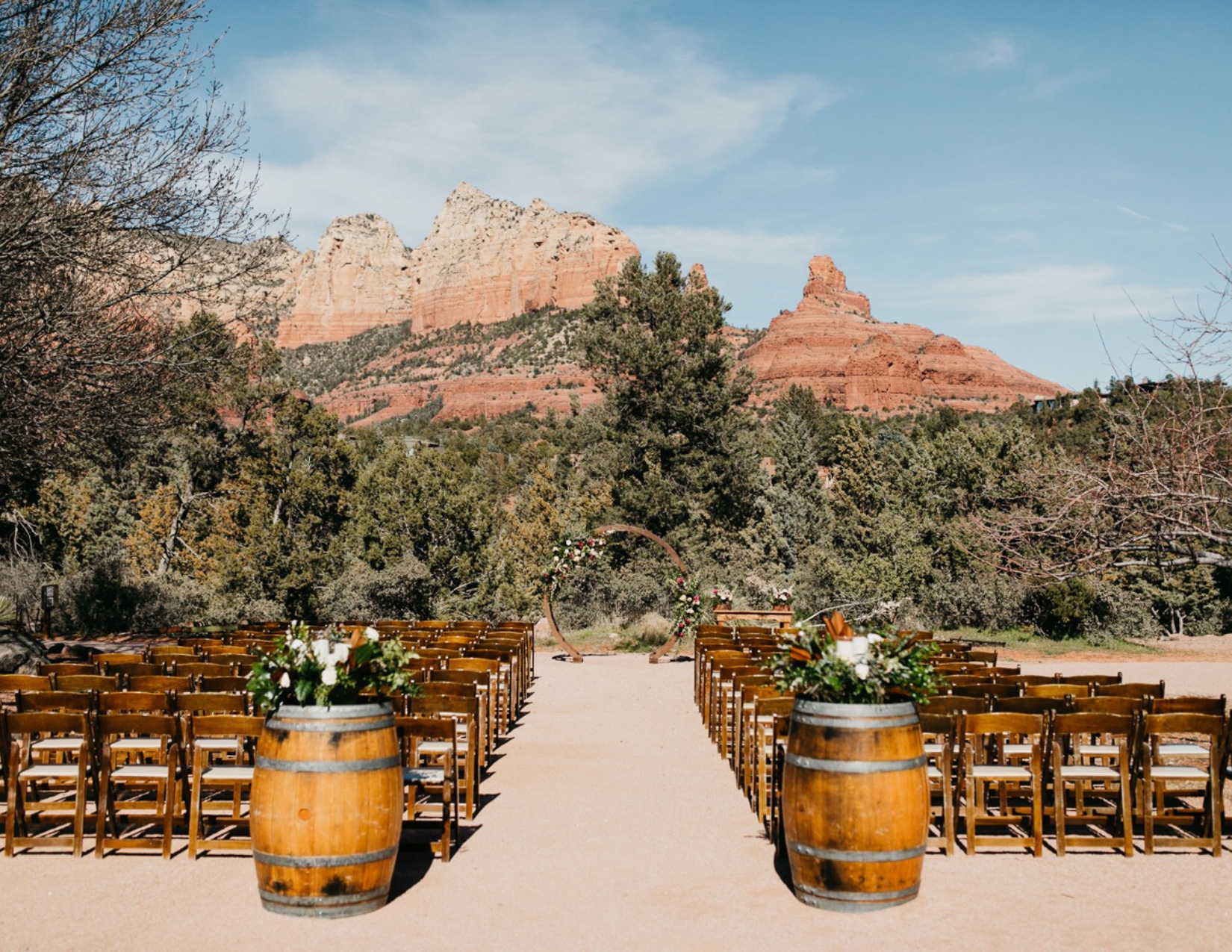 Nearest City: Sedona
Cost: $500 per hour. Call the museum for more information, they are super helpful!
Features: A dreamy backdrop of Sedona's red rocks. Perfect for a smaller sized celebration.
11. Regency Garden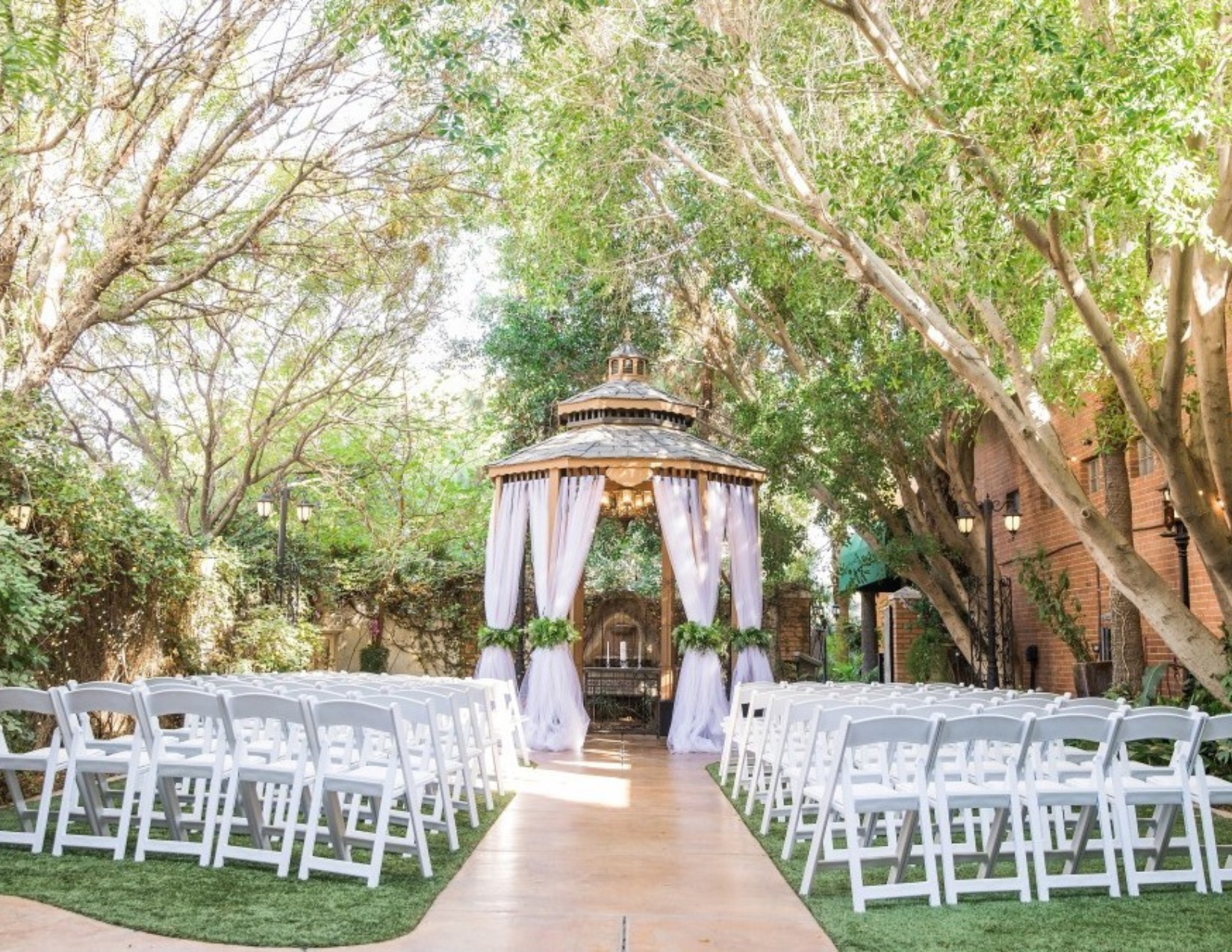 Nearest City: Mesa
Cost: $895 for the Elopement Package
Features: A private ceremony in their elegant garden surrounded by 10 members of your friends and family.
12. Sanctuary Cove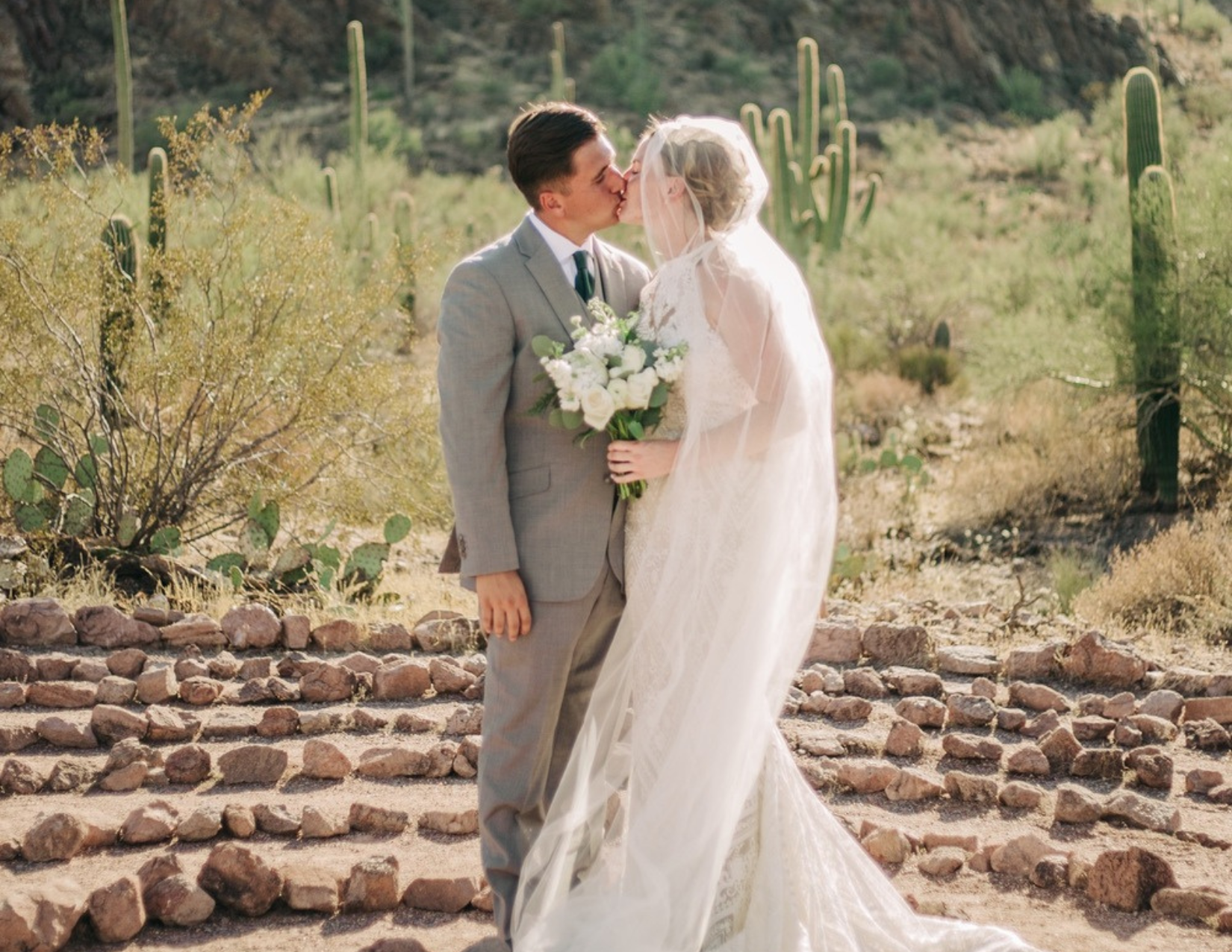 Nearest City: Tucson, Arizona
Cost: $900 for up to 60 guests, $600 for up to 30 guests, $300 for an elopement with up to 10 guests
Features: This is a beautiful and affordable wedding venue in Tucson for larger celebrations! They also have a cute cottage to host a small wedding reception at the same location.
13. Watson Lake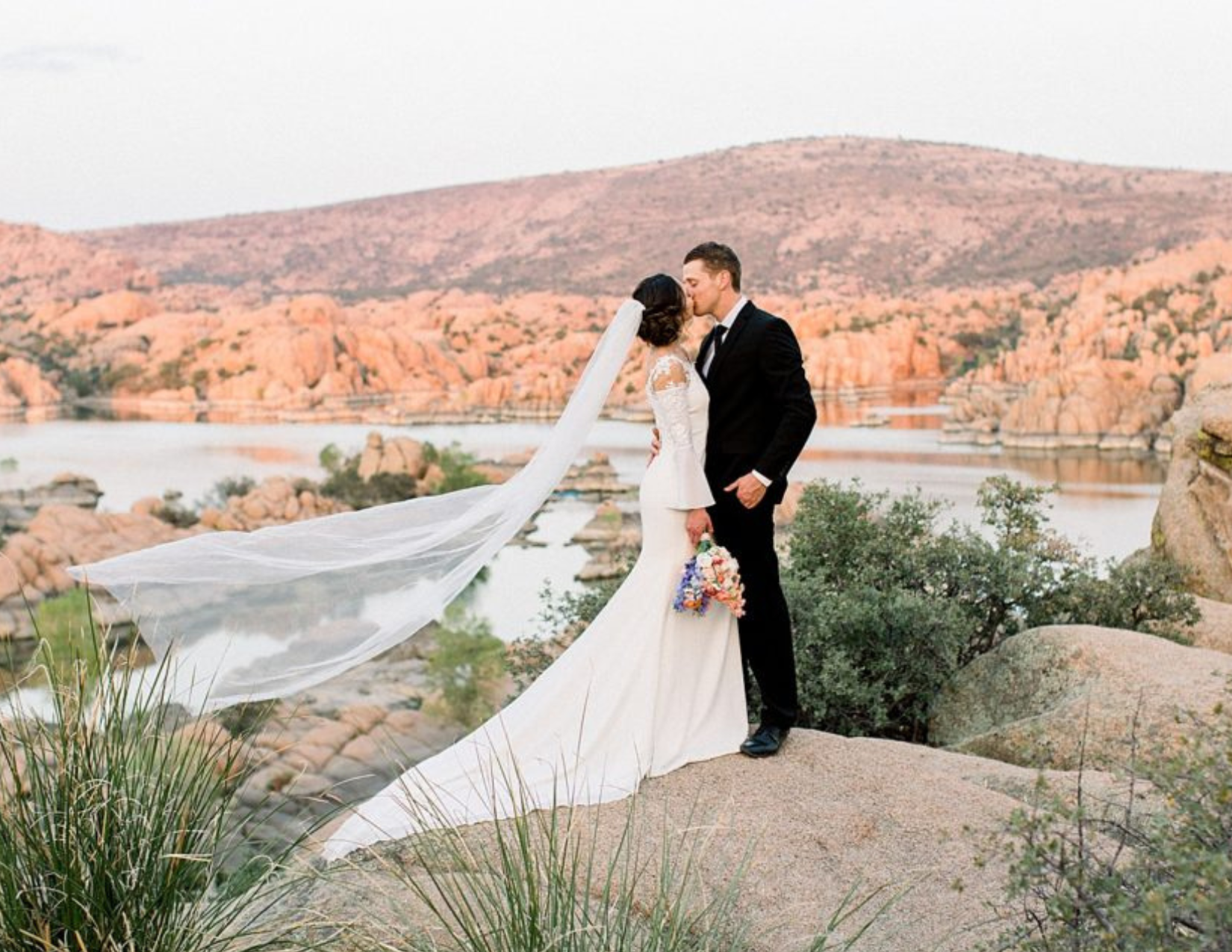 Nearest City: Prescott, Arizona
Cost: Rent a large ramada with a ceremony pad for $200-350
Features: Watson Lake is a beautiful destination for your wedding because you can reserve a ramada that will fit at least 100 people. You can also reserve a large grass area for $35 per hour.
---
We hope this blog helped you find a beautiful venue for your wedding in Arizona, all while staying under $1000! There are so many beautiful places to choose from, and when in doubt, you can always get married in one of our stunning State Parks for almost free!
Where is your dream wedding?
Xoxo
- The Wildjoy Team