Are you going on a first date this summer and need inspiration for where to take your special someone? Or are you married and looking to change up your typical date night? If either of these sound like you, or you are somewhere in between, then you're in the right place!
Arizona is definitely one of the most romantic states to live in. With places like Sedona and its magical vortexes, or even just witnessing something as simple as our fiery sunsets each night, there are so many unique things to see and do to change up date night! Date night is one of our favorite things to do here in Arizona, so we hope you find inspiration in this blog.
In this guide, we will walk you through our 10 favorite date ideas to do in the summer throughout Arizona! These date ideas are not your typical "grab a drink" or "try out this new restaurant". These date ideas are meant to be an adventure for the both of you, and an opportunity to make new memories!
Our Top Summer Date Ideas at a Glance
Top 10 Date Ideas This Summer in Arizona
1. Moonlight Kayaking on Watson Lake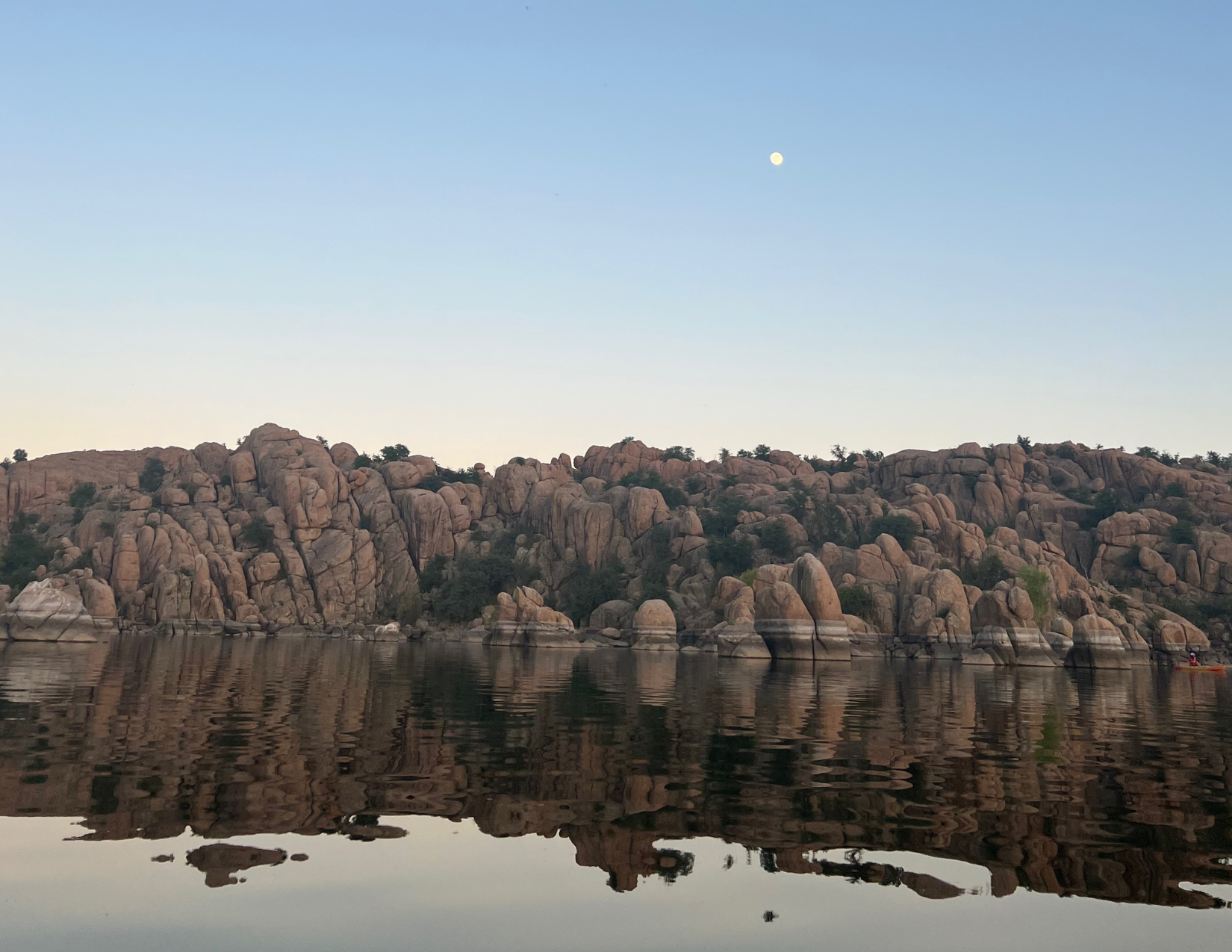 An hour and a half north of Phoenix in Prescott, Arizona, you can go moonlight kayaking under the stars with your significant other! This date idea is super unique because it only runs a few nights each month during the full moon, and is only open during the months of May through October. Reserve a spot with Born To Be Wild Adventures ahead of time, and they will meet you at the North Boat Ramp on Watson Lake with your kayaks.
Cost: $25 per kayak or $50 for a tandem kayak
Address: 3101 Watson Lake Park Rd, Prescott, AZ 86301
2. Romantic Ski Lift Ride on Mount Lemmon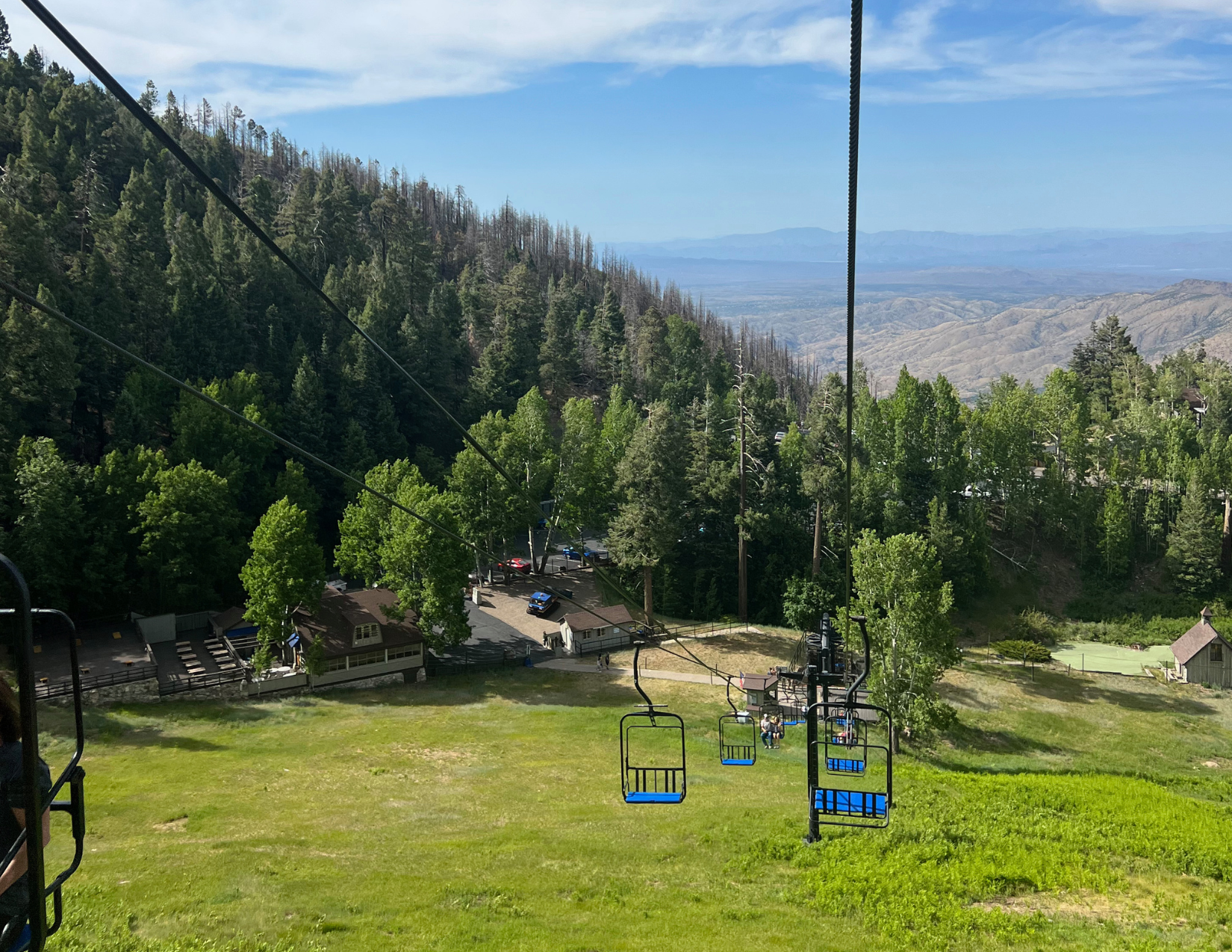 This date idea is a full day trip dedicated to just the two of you! Start by driving up the famous Sky Island Scenic Byway on Mount Lemmon to reach the cute town of Summerhaven. I love visiting Summerhaven during the summer because it's about 30 degrees cooler than downtown Tucson. When you get to Summerhaven, take the Sky Ride Ski Lift for just $15 per person, which will give you incredible views of the Catalina Mountain Range. After the ski lift, explore around town and look for the general store which has my favorite fudge ever. Pack the fudge for a little picnic at Windy Point, which is my favorite place in Tucson to watch the sunset, with an elevation of over 7,000 feet!
Cost: gas + $40 ish
Addresses:
Ski Lift: 10300 Ski Run Rd, Mt. Lemmon, AZ 85619
Windy Point: 930 Catalina Hwy, Mt Lemmon, AZ 85619
3. Fairytale-like Hike Near Flagstaff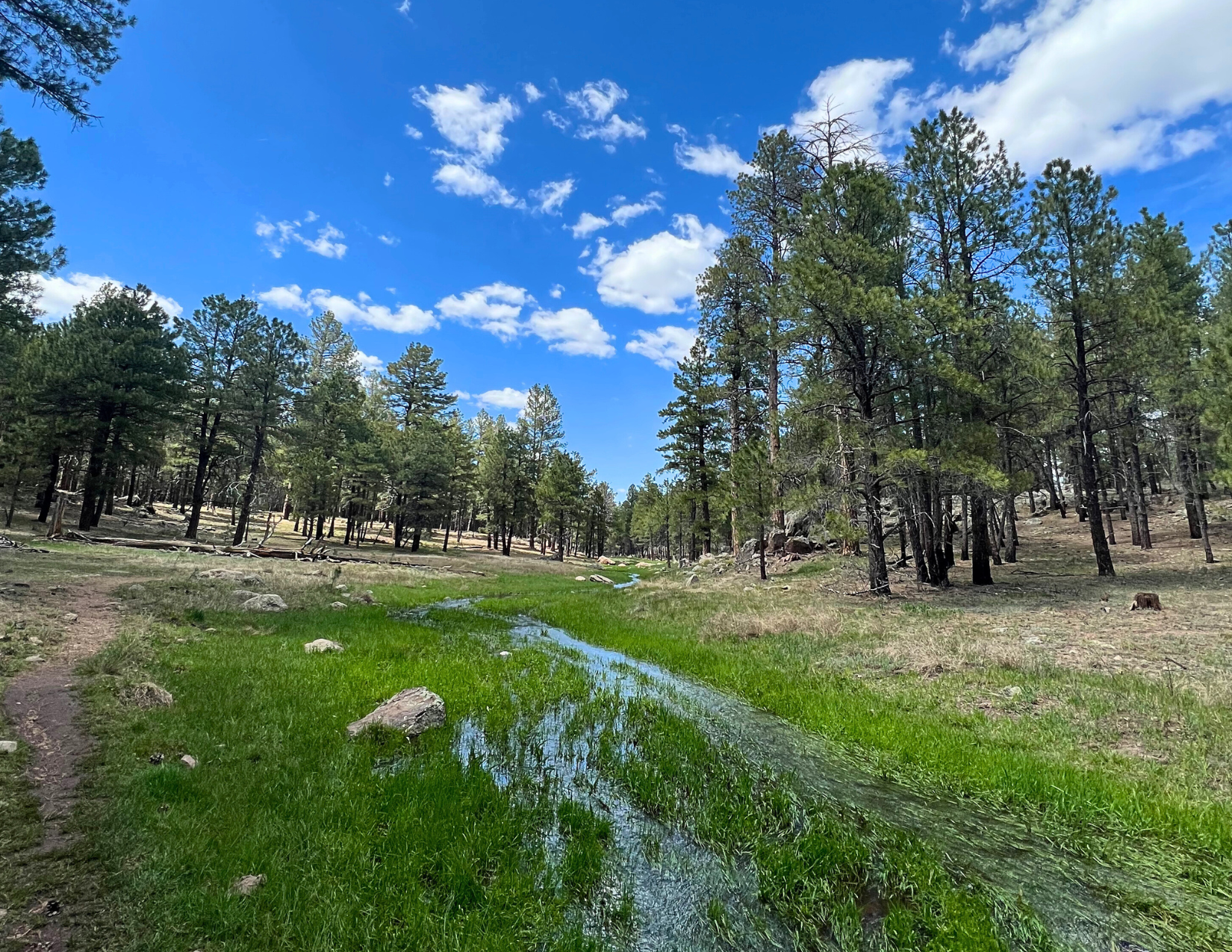 Spend some time together in nature on the cute trail of the Griffith Spring Trail in Flagstaff, Arizona. This small hike is a mile loop and will take you along this gorgeous creek in the middle of the forest. What I loved about this area is how quiet it was and how much wildlife we saw! Afterwards, head into Downtown Flagstaff for a yummy lunch at the Toasted Owl.
Cost: About $30 for lunch
Addresses:
Griffith Spring Trail: Head south on SR 89A for 2 miles after the exit for the Flagstaff Airport and Fort Tuthill. There will be a sign on the left for the Griffith Springs day-use area.
Toasted Owl: 12 S Mikes Pike St, Flagstaff, AZ, 86001
4. Retro Roller Skating in Scottsdale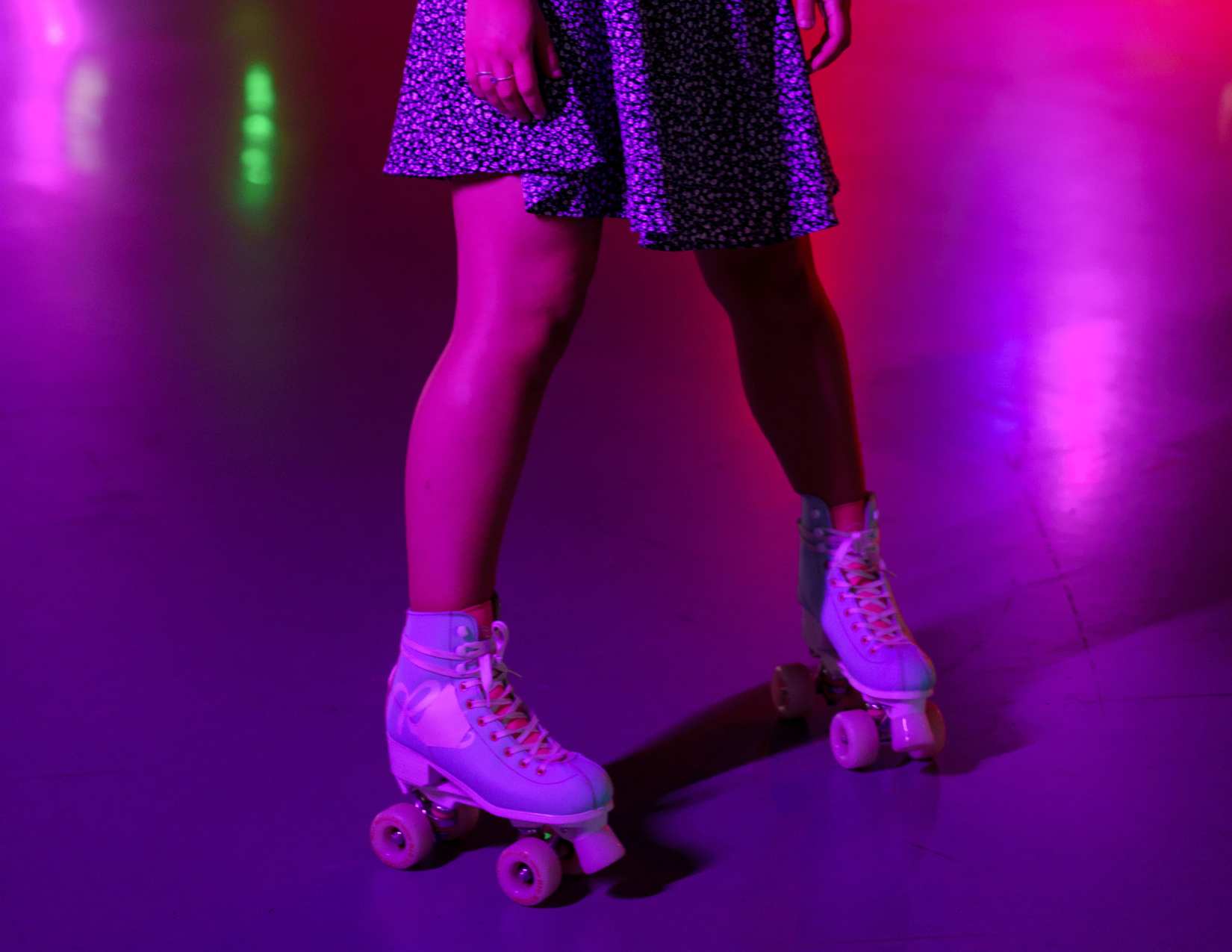 This summer at the Fairmount Scottsdale Princess, go back in time to the 80's and 90's and go roller skating at their groovy outdoor roller skating rink. Roller skating is open 5-9pm nightly, and admission includes access to neon mini golf + an arcade!
Cost: $35 per person + $35 for parking (you can also Uber)
Address: 7575 East Princess Drive, Scottsdale, Arizona 85255
5. Unique Dessert Date Idea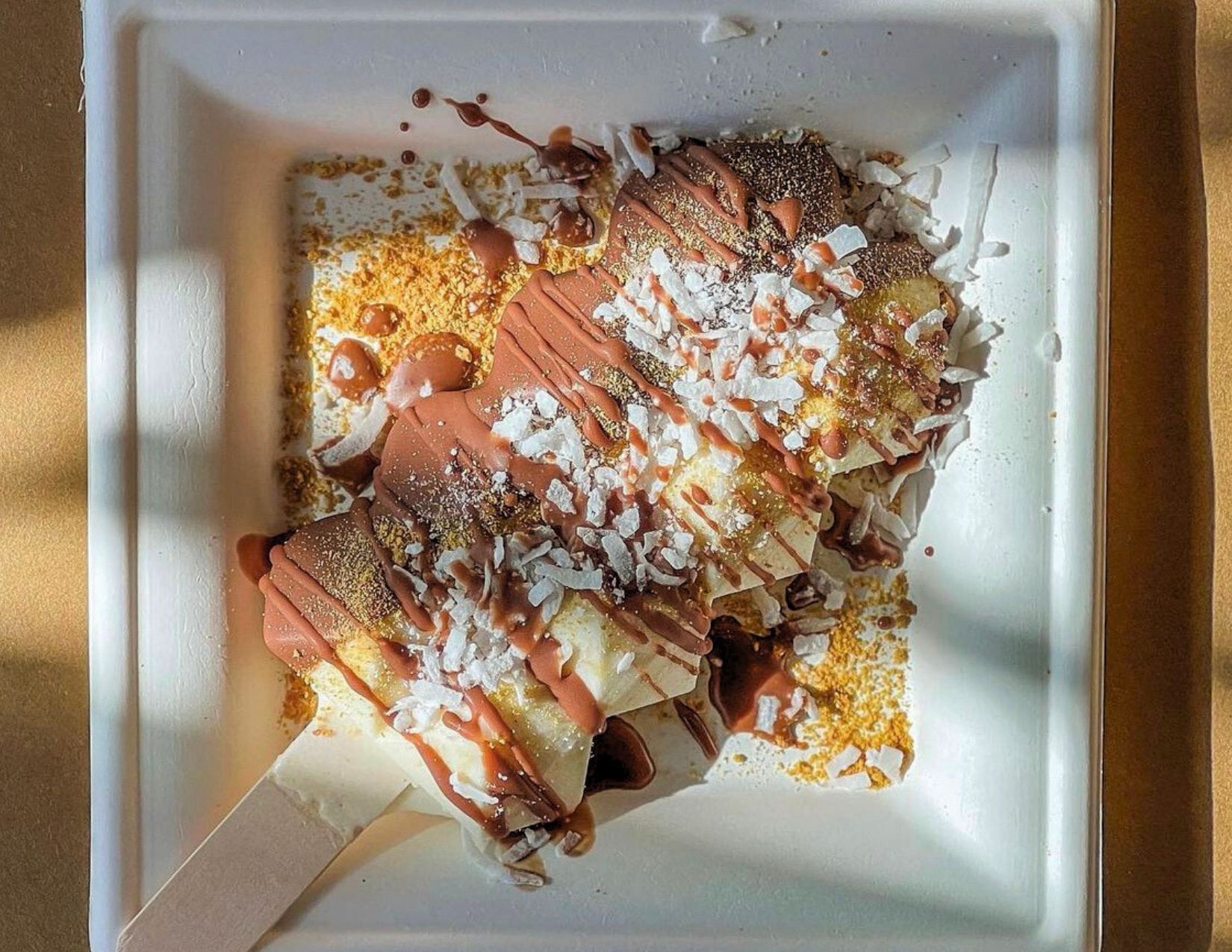 At the Pop 'N Tea Bar in Phoenix, they have a unique take on the classic popsicles, which they call diamond bars. These fancy frozen treats are popsicles made using 3D printing, and are made out of gelato and sorbet. Try this date idea out next time you're looking for a refreshing treat!
Cost: $5-10
Address: 550 W McDowell Rd, Phoenix, AZ 85003
6. Rare Vintage Photo Booth in Gilbert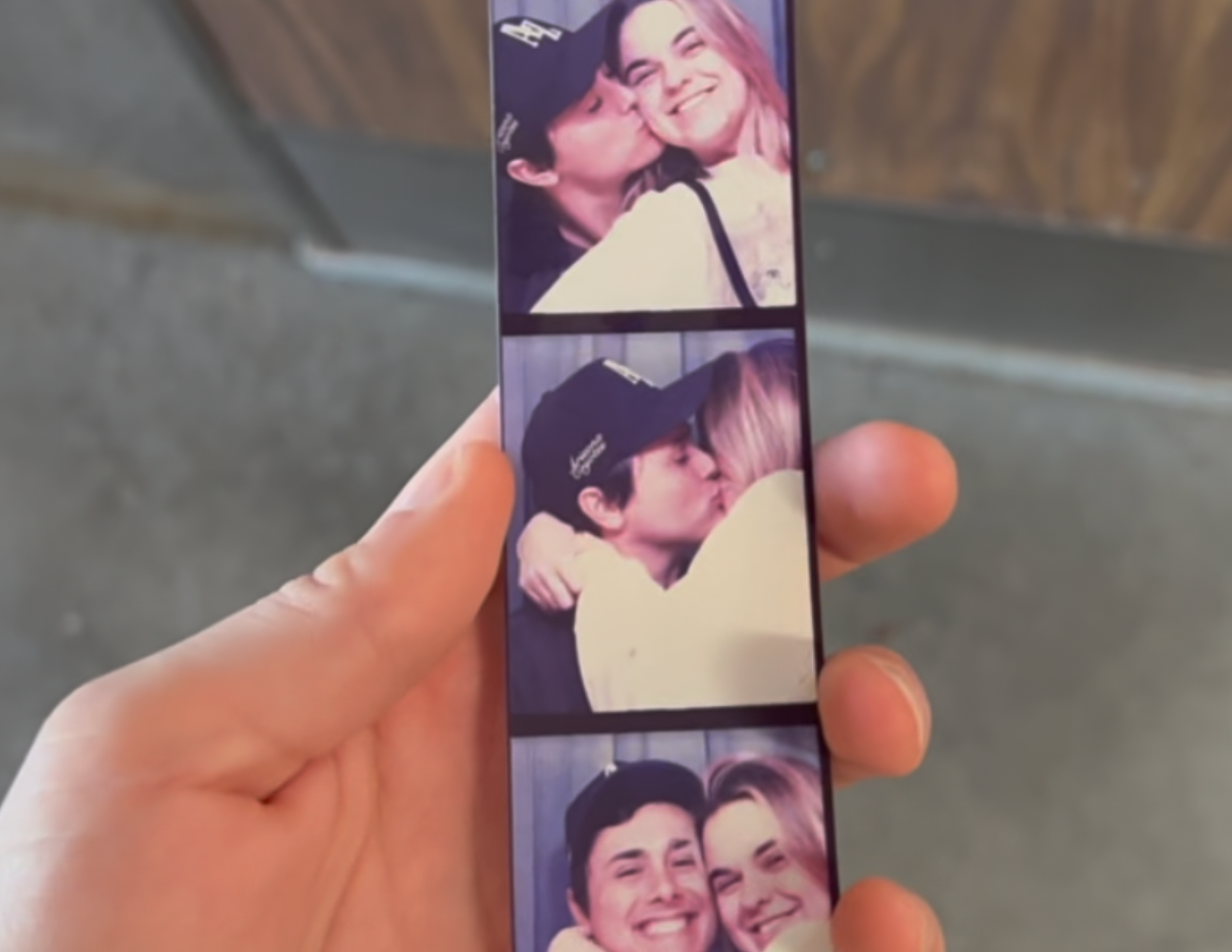 At Agritopia in Gilbert, Arizona, you'll find this rare photo booth from the 1960's that's super fun to take pictures in! This photo booth is inside Barnone, which is a cute barn filled with local artists and hidden gem restaurants. While you're there, check out a great pizza spot called Fire and Brimstone, or grab a scoop of ice cream from Cream of the Crop.
Cost: $5 for the photo booth
Address: 3000 E Ray Rd, Gilbert, AZ, 85296
7. Comedy Show Date Night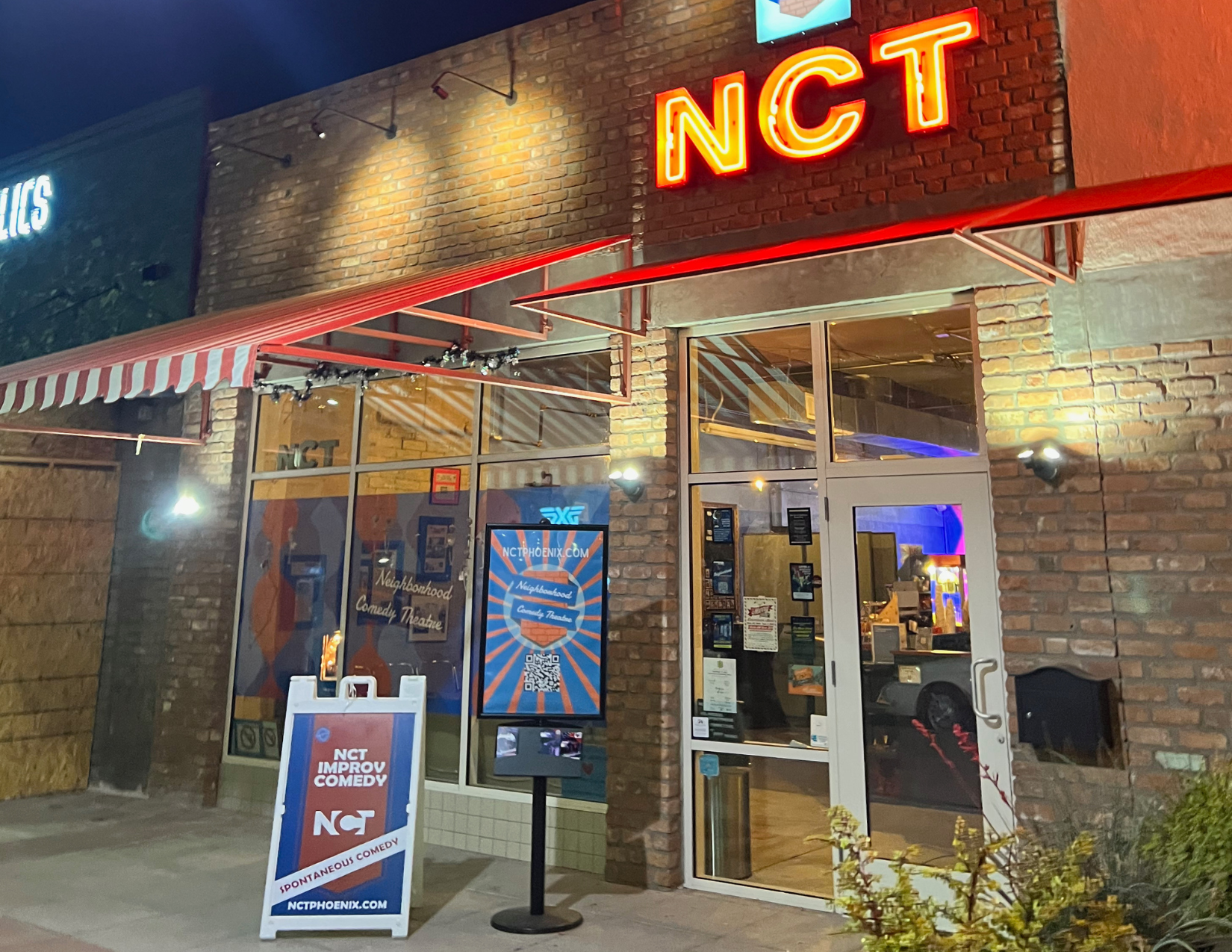 If you two love to laugh, make your next date night at the Neighborhood Comedy Theater in downtown Mesa. Every Saturday night, they host a Competitive Comedy Show where the comedians compete against each other in teams and have to follow prompts from the audience. We recommend making reservations before your date!
Cost: $15 per person
Address: 214 W. Main Street Mesa, Arizona 85201
8. Galaxy Themed Date Night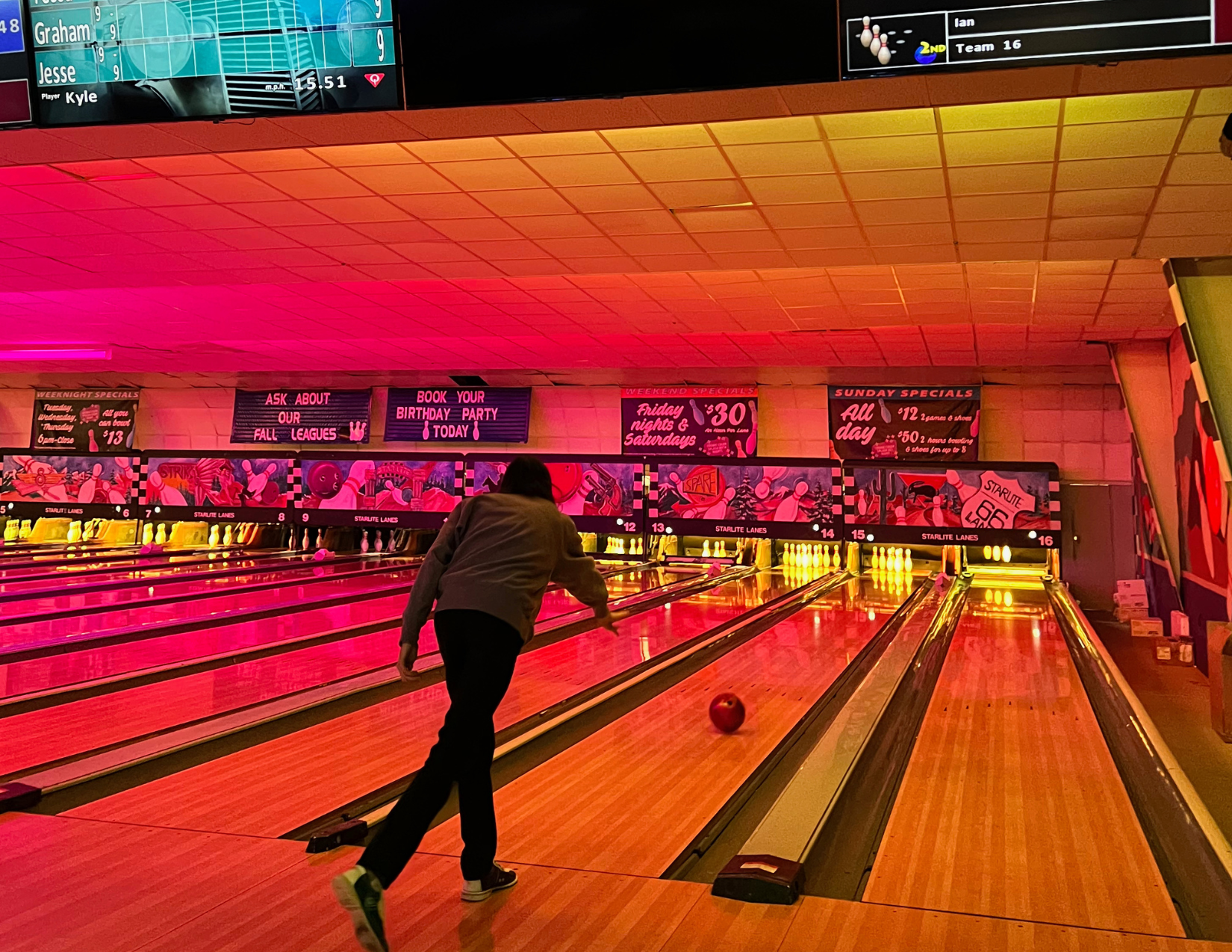 Start your date night off at Dark Sky Brewing Co. in Downtown Flagstaff which fully embraces Flagstaff being the first ever Dark Sky Community in the world! They even have huge murals that are out of this world. After dinner, drive 10 minutes to Starlite Lanes for the ultimate cosmic bowling experience. After 9pm, they transform the bowling lanes into a glow in the dark alley!
Cost: Dinner is around $50, bowling is $15 per person
Addresses:
Dark Sky Brewing Co: 117 N Beaver Street; Flagstaff, Arizona
Starlite Lanes: 3406 E. Route 66, Flagstaff, AZ 86004
9. Sunset & Wild Horses on the Salt River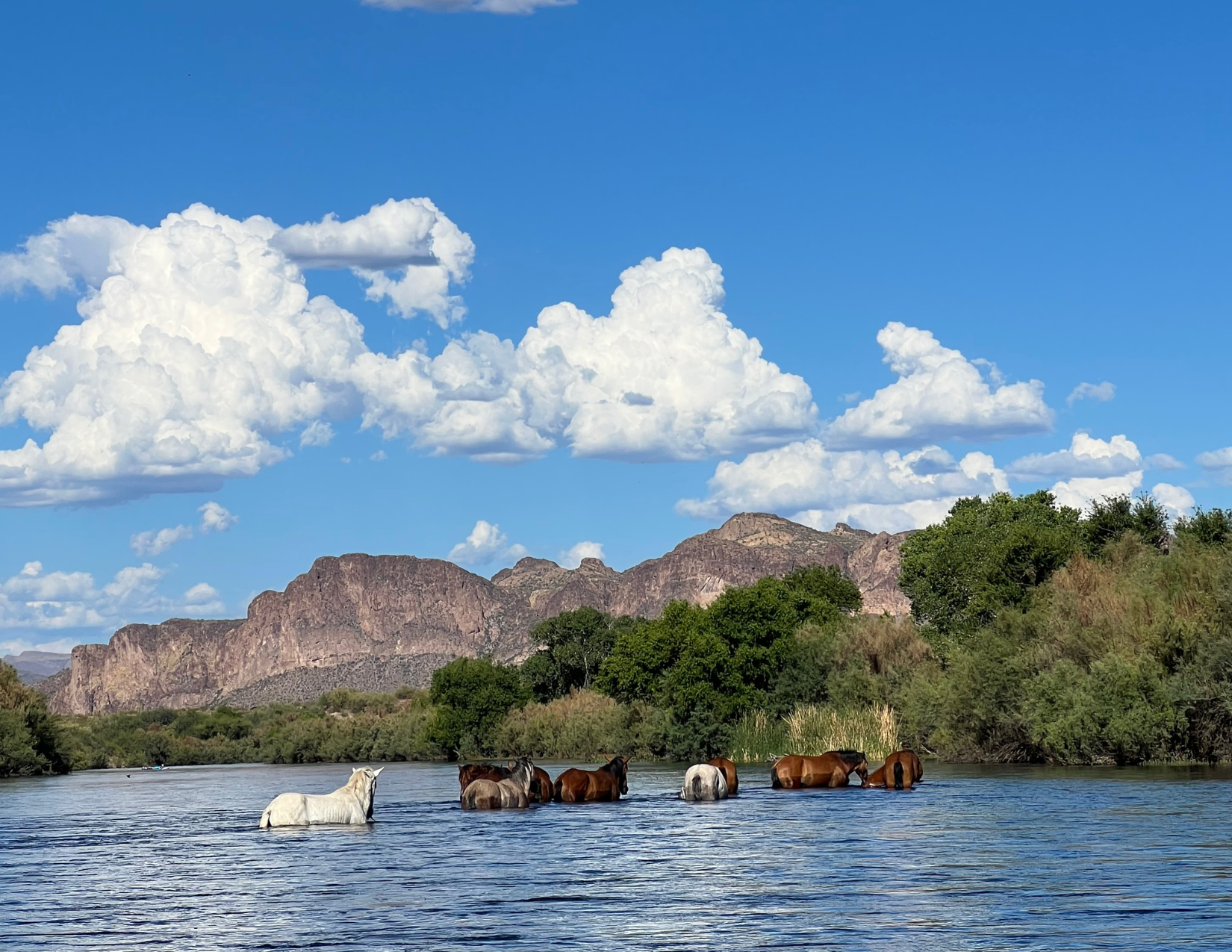 One of the many things I love about Arizona is our gorgeous sunsets. Every night, the sky paints us the most beautiful and colorful shows. One of the best ways to enjoy our sunsets in Arizona is to head to the Salt River near Mesa. This also happens to be the best time to spot wild horses on the Salt River, because they tend to journey to the bank for a little sunset drink each night. To enjoy the sunset and find wild horses, we recommend exploring the Coon Bluff recreation area. This area also has a 2.7 mile loop trail to explore as well! Be sure to get a Tonto Day Pass for parking.
Please be respectful of the wild horses and give them at least 50ft of distance between you.
Cost: Tonto Day Pass: $8
Address: Take Bush Highway north for 12 miles until you reach FR 204E, turn left here and take the road for 1 mile. All roads are paved.
10. Verde Canyon Railroad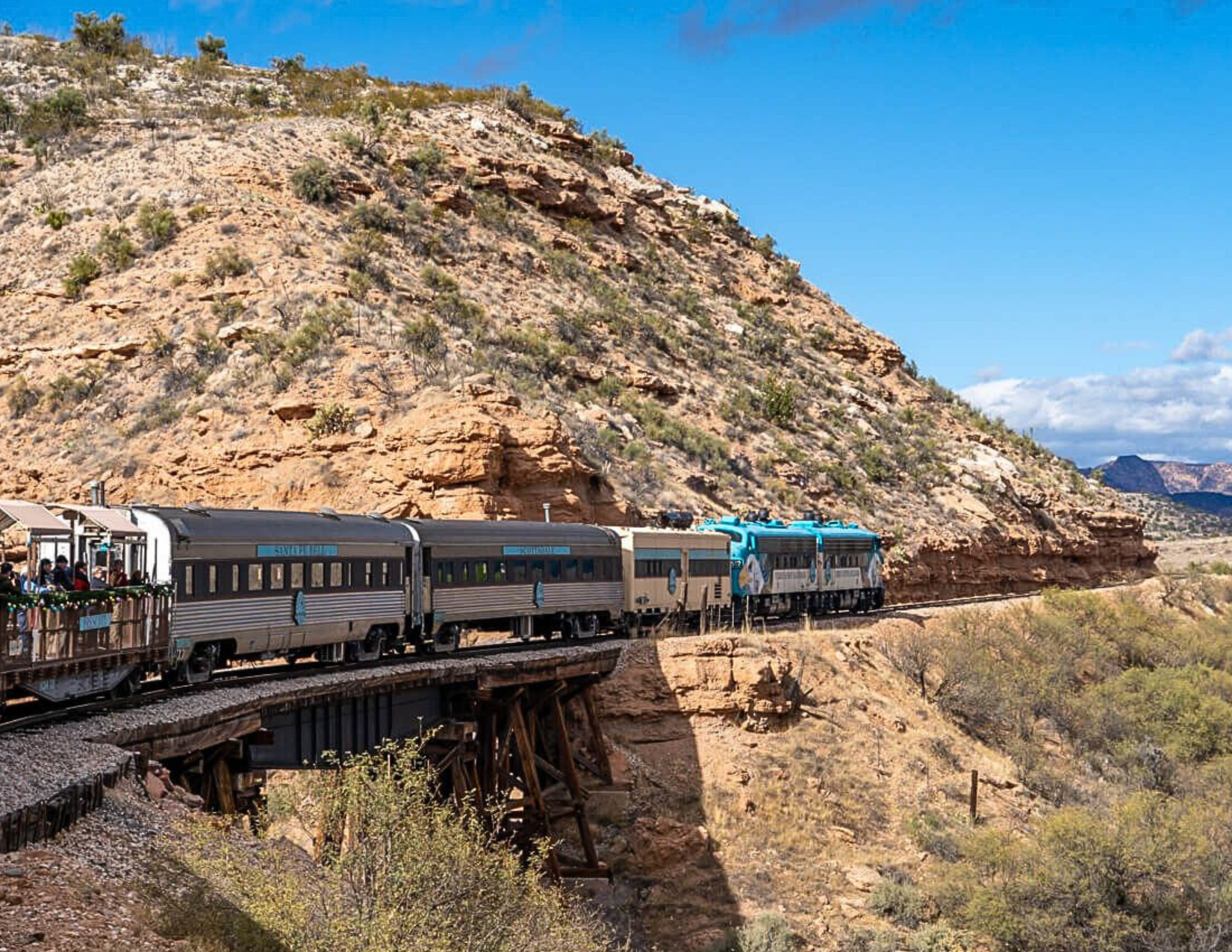 Discover Arizona like you've never seen before on this romantic train ride on the Verde Canyon Railroad in northern Arizona! On this unique date idea, you'll board the train and explore the vast desert between Clarkdale and Perkinsville throughout four hours, learning about the expansive history of the area surrounding Sedona throughout the past 110 years. This experience is super unique and intimate - they have couches you can relax on or chairs if you prefer, while enjoying panoramic views of the wildlife and desert. They offer a food and drink service as well. This date idea is on the pricier side but it is totally worth it!
Cost: $109 per person
Address: 300 N. Broadway, Clarkdale AZ 86324
---
We hope you enjoyed our Summer Version of our favorite Date Ideas in Arizona!! Be sure to subscribe to our blog so you don't miss out on our new articles for inspiration on the best things to do in Arizona!
Xx
- The Wildjoy Team