Did you know Arizona has an ocean? Not really, but it sure feels like it when you're on Lake Havasu in Northern Arizona along the border of Arizona/California. Along the gorgeous green/blue water, you'll find a vibrant city with a poppin' water community of people who frequent the lake. In this blog, you'll learn about 8 unique activities you need to try while you're in Lake Havasu City.
According to Men's Journal, they are the premier place for water sports in not just Arizona, but the whole United States! With 60 miles of navigable waterways and the ease of rentals for jet skis, kayaks, paddle boards, wakeboarding, flyboarding, and boating, you can totally see why. They average at least 300 sunny days a year which means it's always a good time to visit. They also have many cool experiences to check out after you've made some waves on the lake. Keep reading to find out!
---
When we arrived in Lake Havasu City, we were amazed by the layout of the city. The city is based up on a hill and it all revolves around the massive lake in the middle. They have a beach called London Bridge Beach where there is easy access to beautiful restaurants, touristy shops, and a canal side walk with lighthouses along the way.
Here's Wildjoy's guide for our favorite things to do in Lake Havasu City so you can have the best experience!
The big draw to Lake Havasu City is obviously Lake Havasu, but to get there you have to cross the London Bridge. The history behind the London Bridge is fascinating as it was built in the 1830's and used to traverse the River Thames in London, England until 1968 when it was purchased by Robert P. McCulloch (who founded Lake Havasu City) for $2 million. It truly is a piece of history with super cute love locks padlocked throughout the bridge.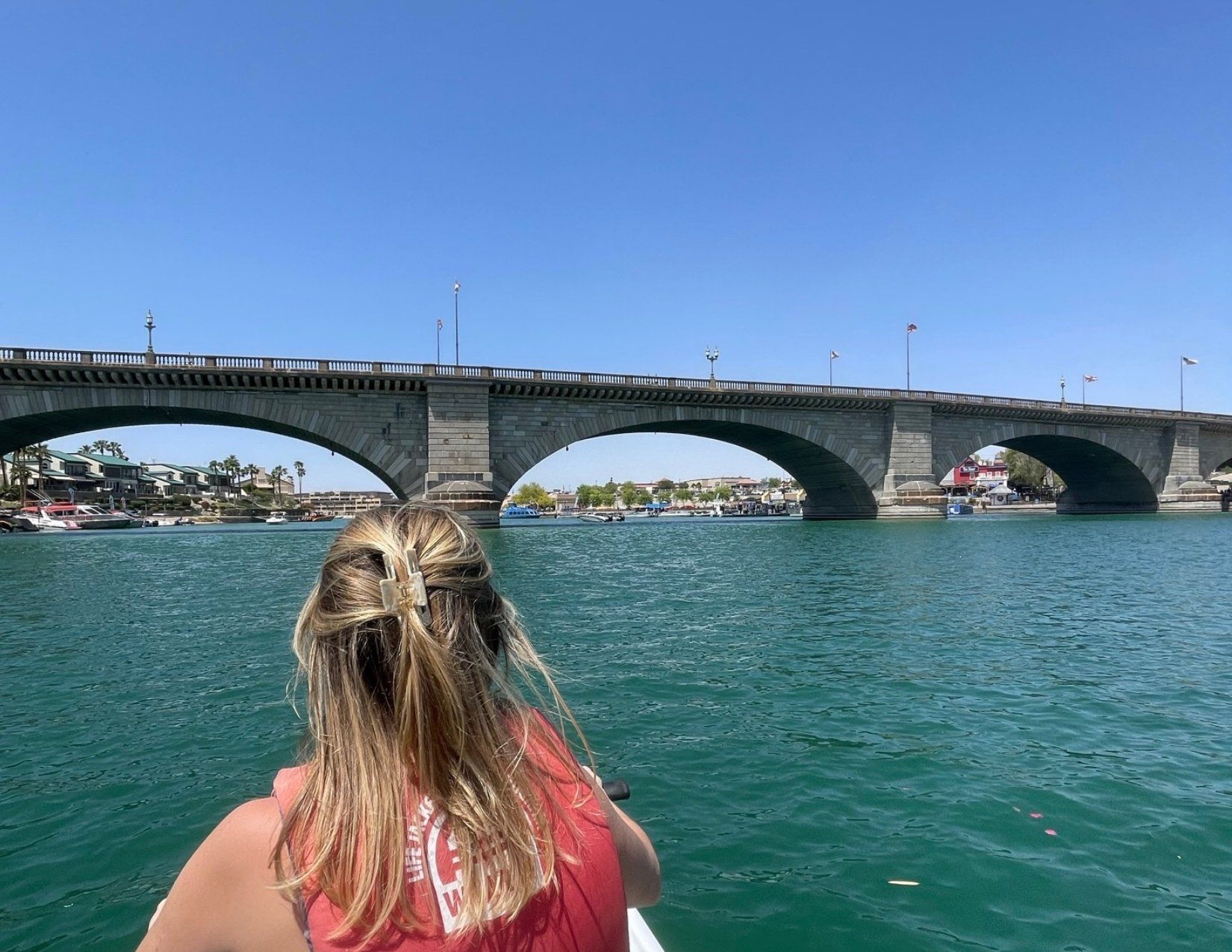 We arrived to Lake Havasu City in the early afternoon so we wanted to get to the lake as soon as possible! After crossing the London Bridge we saw this beautiful park and decided to get out here - it has a full swing set, sand volleyball and basketball court and dog park, all right on the coast of the lake with an incredible view and vibe!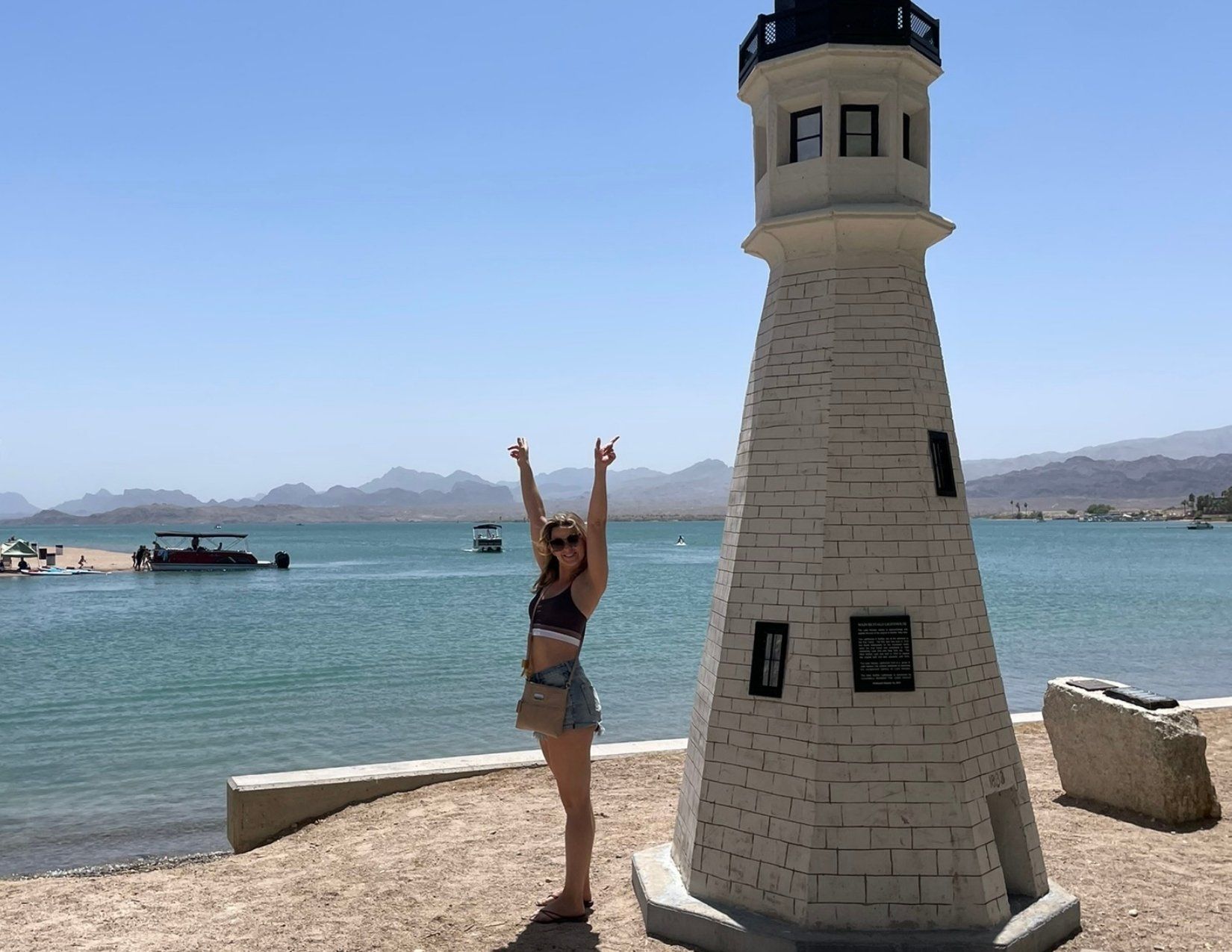 After exploring the beach and park we came across Beach Shack Rentals and decided to rent jet skis! They're located right on the water which makes it super convenient to get your watercraft into the lake. We paid $177 for one hour on the lake with the jet ski, which included gas, tax, and life vests for the both of us.
Fun fact: Beach Shack Rentals is owned by a French 17x World Water Sport Champion!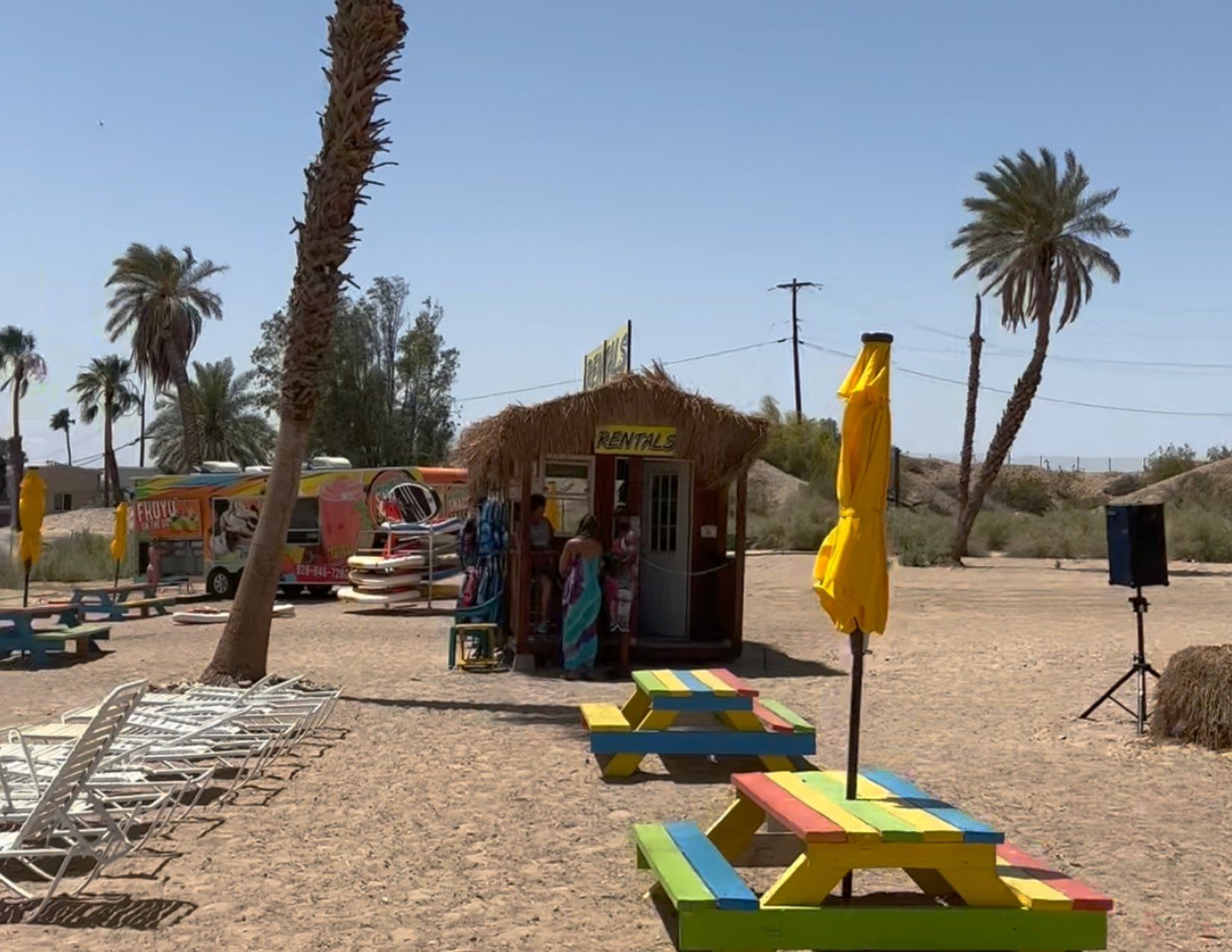 After just one hour of jet skiing we were quite tired, so we stopped by Lake Havasu City's first micro brewery for some delicious beer and great food! We had a table that had an amazing view overlooking Lake Havasu & the London Bridge - so serene. Definitely try the Trippleberry Wheat beer - sooo tasty!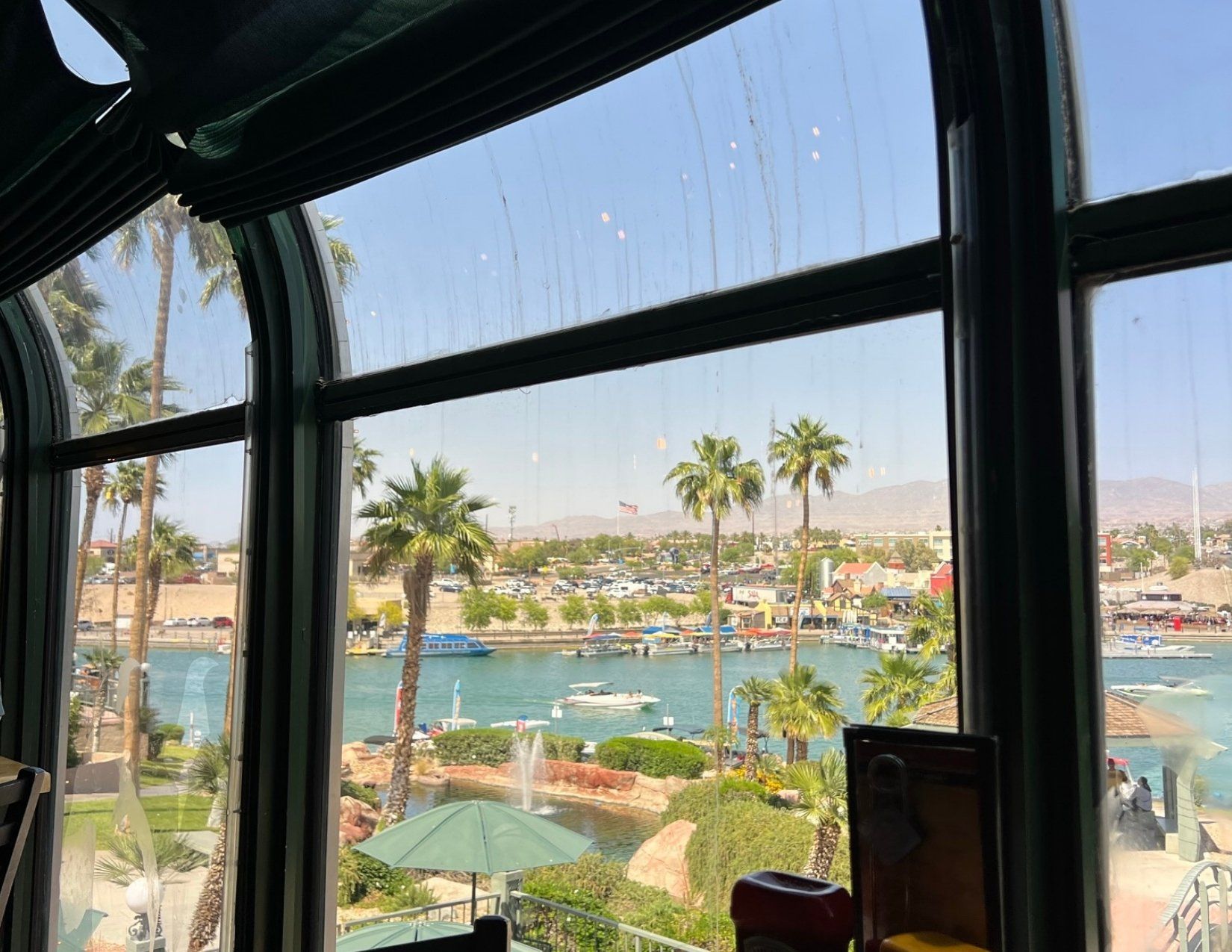 After our meal, we explored the city and took a quick stop at Colombian Joe's Beverage Bar for a little caffeine pick-me-up! They are a very local business as all of their baristas were raised in Lake Havasu City - how neat! They are a quick 5 minute drive from town, and they have a drive-thru which made it easy for us to stay on the go to check out all the other cool places around town. I had a classic vanilla latte - super sweet!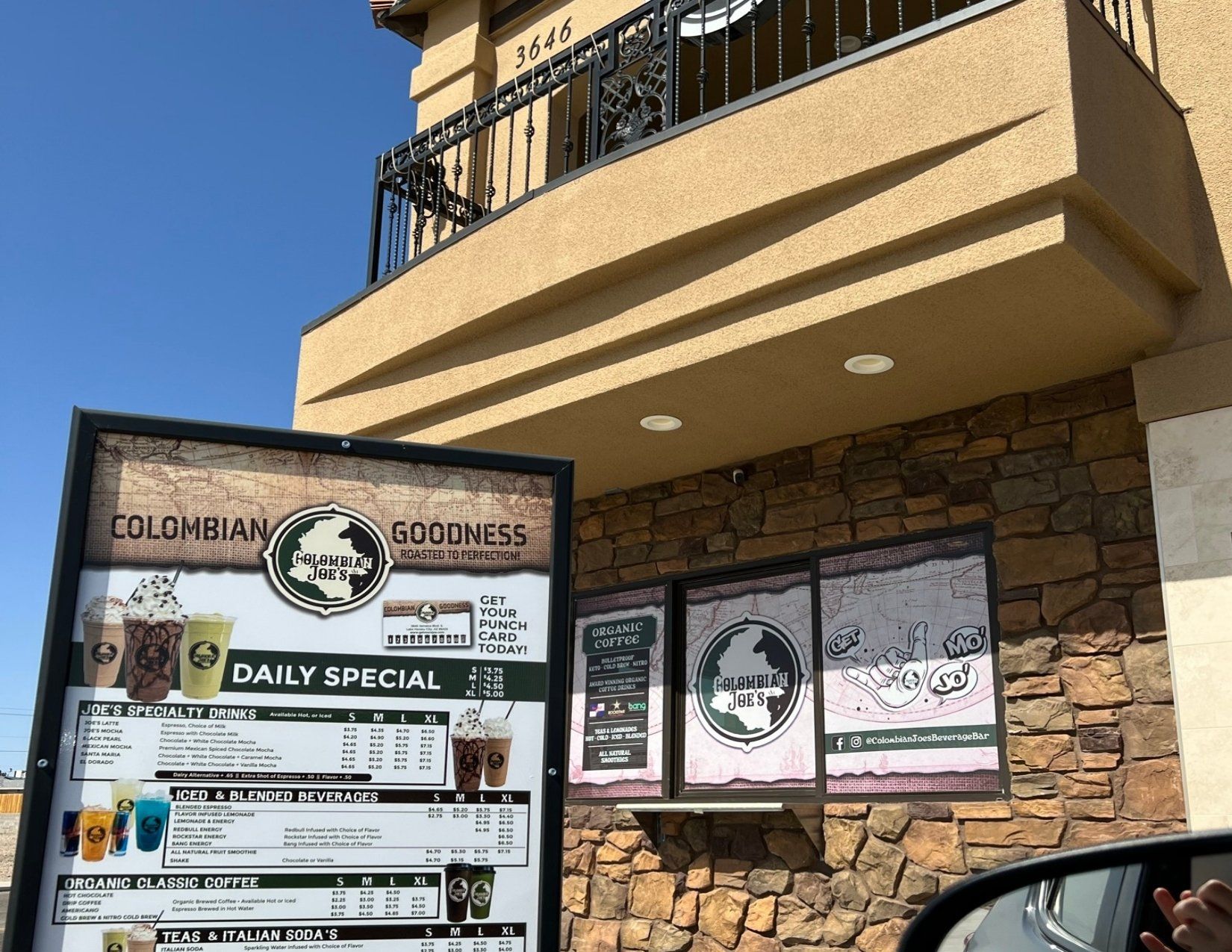 The Glitch Barcadium is a brand new, super cool arcade & bar with a slew of classic arcade games like Mortal Kombat and Mario. My favorite was their awesome pinball machine collection! We didn't get a chance to try out the bar because we were having too much fun with the games - I felt like a kid again! They even have monthy game challenges to compete against other people - such a unique concept.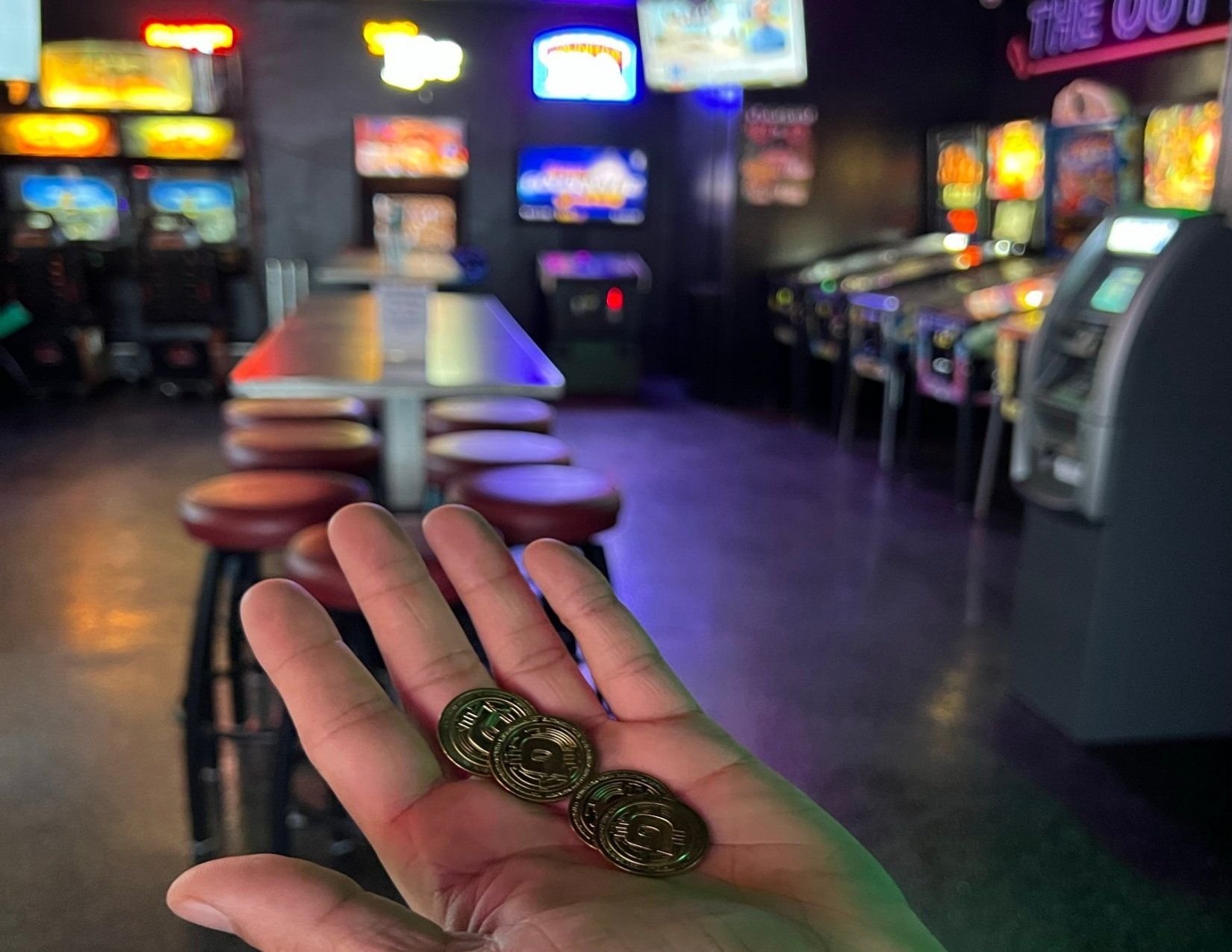 The KAWS or Kitchen Art Work Space is a center for artists, entrepreneurs, chefs and performers. It truly is a one of a kind spot here in Arizona. The food available throughout the day is always changing since the KAWS hosts so many entrepreneurs. We had the opportunity to relax and enjoy a glass of wine at Grapes N Grains.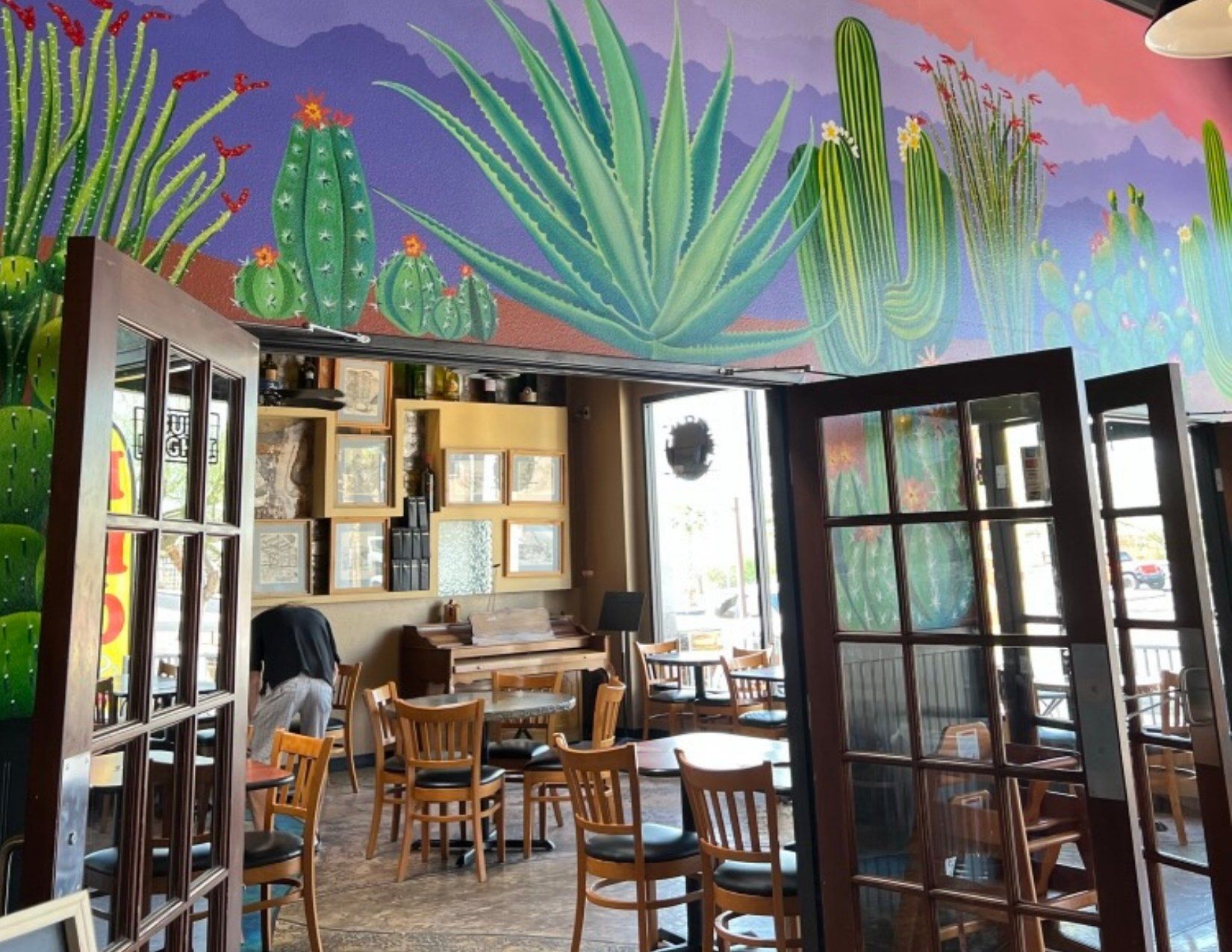 My sweet tooth was calling me and I couldn't resist the call of these cupcakes. Smallcakes Cupcakery was featured on Cupcake Wars on the Food Network seasons 1, 2 & 7 and I can see why they're such a big hit. The shop was really cute and clean with tons of cupcakes on display to entice you. A very yummy reward for a full day of exploring!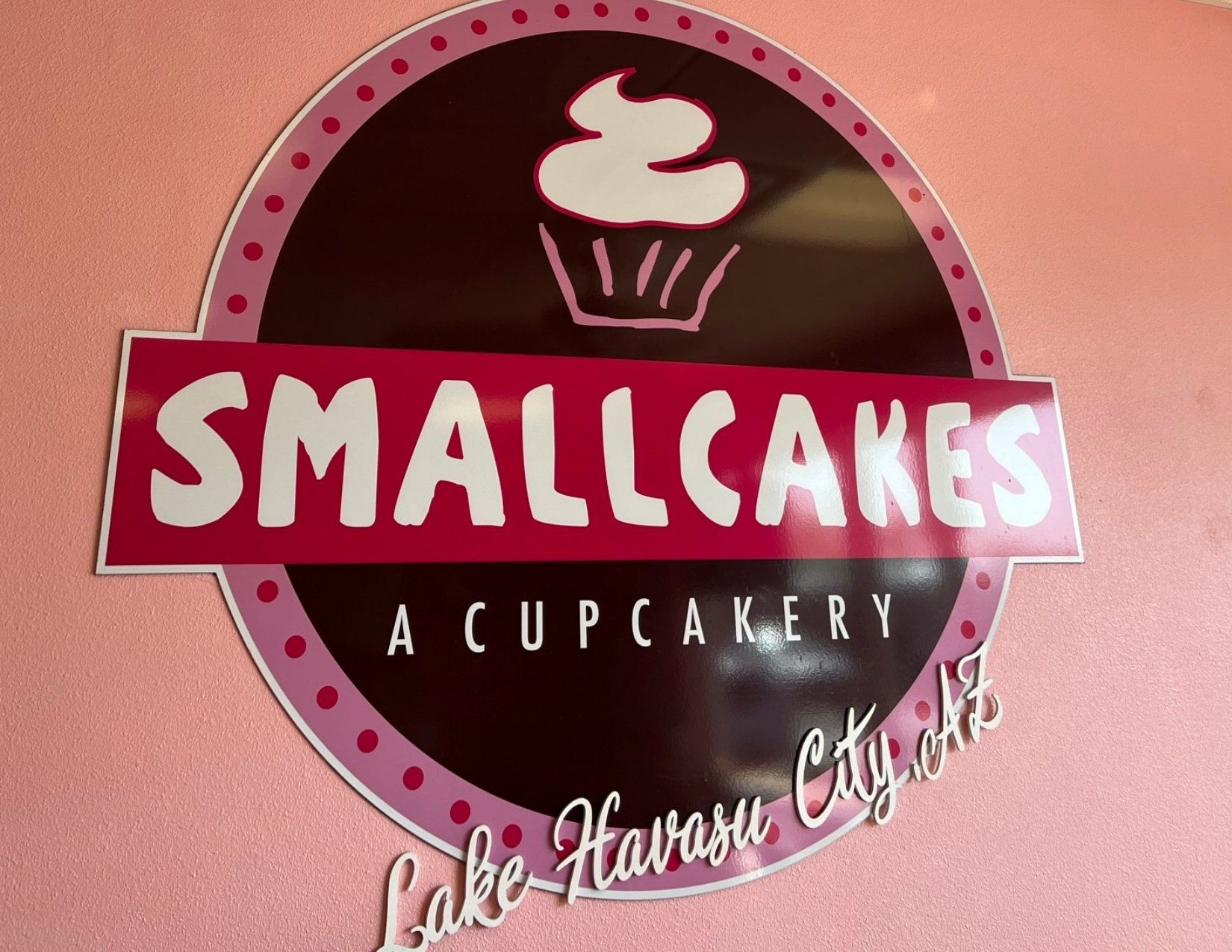 ---
You'll definitely sleep well after such an active day exploring the best city in the United States for water sports! Lake Havasu City has so many unique things to offer outside of water sports if they aren't your jam, so I'm sure you'll find something up your alley.
Follow us on Instagram and TikTok, @wildjoyexperiences, to stay up-to-date with our latest adventures and giveaways!
Where will your wildjoy take you next?
XO
- the Wildjoy team