Do your taste buds a favor and embark on the "ultimate food-lovers road trip", also known as the Fresh Foodie Trail! The Fresh Foodie Trail is a self-guided experience in Mesa, Arizona, where visitors can immerse themselves in Arizona's delicious heritage. Along this trail are destinations that include farms, mills, and wineries that allow you to dive deeper into flavors that scream southwest and Arizona. You will also find farmers markets, food trucks, fruit picking opportunities, restaurants, and craft breweries. You won't be going home hungry when you take the Fresh Foodie Trail!
What makes the Fresh Foodie Trail unique is that all of the stops strive to provide the freshest products for their customers. Whether you grab a bite from one of the restaurants that features meals with locally sourced ingredients, or you are picking your own produce at the farms, you can't get closer to the source!
In this blog, you'll learn about all of the stops along the Fresh Foodie Trail so you can craft a day trip tailored to your preferences. We suggest starting your day by picking fresh produce at one of the farms, then taking a tour of one of the breweries, and finishing the day with dinner at one of the restaurants or food trucks! No matter how you decide to structure your trip, you'll end your day with a new appreciation for Arizona's agriculture.
Farms - Seasonal Produce - Events - Guided Tours - Farmers Markets - Food Trucks - Breweries - Restaurants
---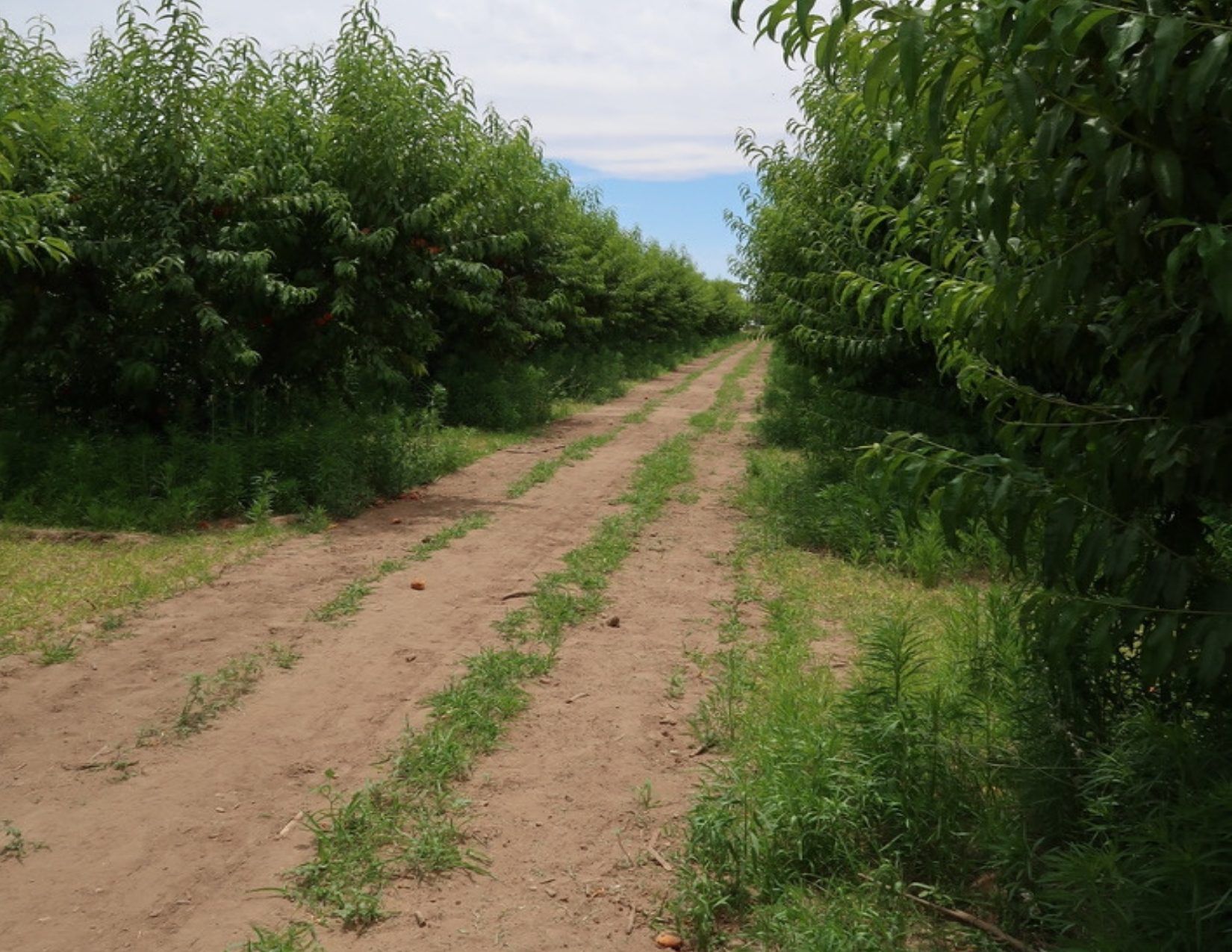 Farms
At the heart of the Fresh Foodie Trail, these farms are what makes Arizona so rich with history and flavor. Stop by for a tour or to buy fresh produce!
The Farm at Agritopia
Agritopia is a community in Gilbert, Arizona, centered around agriculture and well being. Within this community is a 160 acre farm, with more than 11 of these acres dedicated to organic farming. Throughout the year, you can find artichokes, peaches, kale, carrots, zucchini and more being grown here! This farm supports local restaurants throughout Phoenix and the people who live within the community.
Hayden Flour Mills at Sossaman Farms
Hayden Flour Mills uses the "old world" process of stone milling combined with heritage grains from local farms to provide central Arizona with the best grains, flours, crackers, cereals, and pancake mixes. Located in Queen Creek, Arizona, you can visit their shop to buy these locally made products. You can feel good about buying their products because you are supporting a local business, and feel even better consuming their products because they are made without any herbicides or pesticides, and are always freshly milled!
B&B Citrus Farms
At "Bigger and Better" Citrus Farms, you can find seasonal fruits like oranges, grapefruit, lemons, and tangerines. They are temporarily closed due to covid at the moment, but we will update you when they reopen.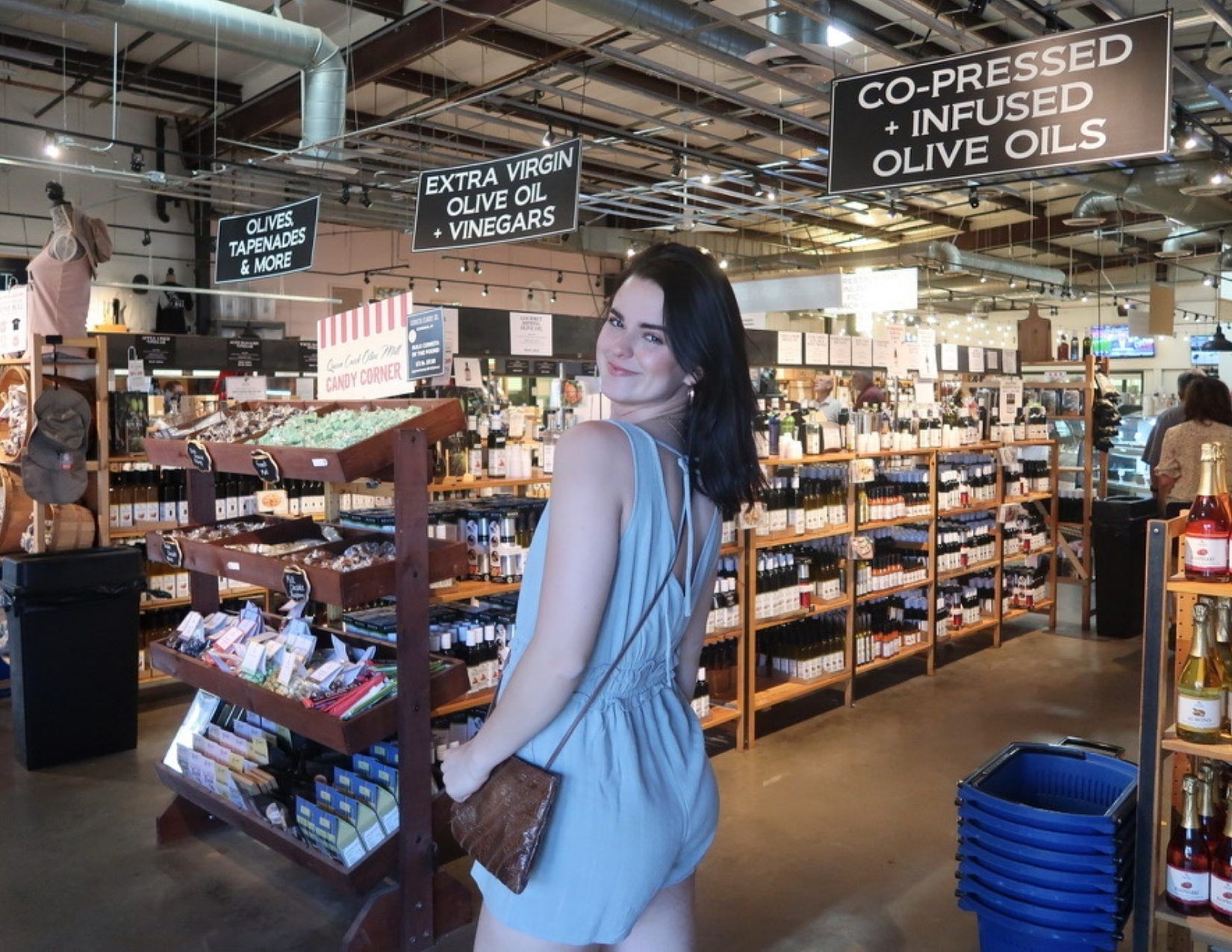 Queen Creek Olive Mill
At Queen Creek Olive Mill, you can sign up for their Olive Oil 101 Educational Tour where you can learn how extra virgin olive oil is made and the health benefits of it! Afterwards, shop their award-winning vinegars, olive oils, and stuffed olives in addition to their very own olive oil inspired skincare line. Be sure to check out Chill at the Mill at del Piero Kitchen where they have live music every Friday, Saturday and Sunday along with happy hour specials.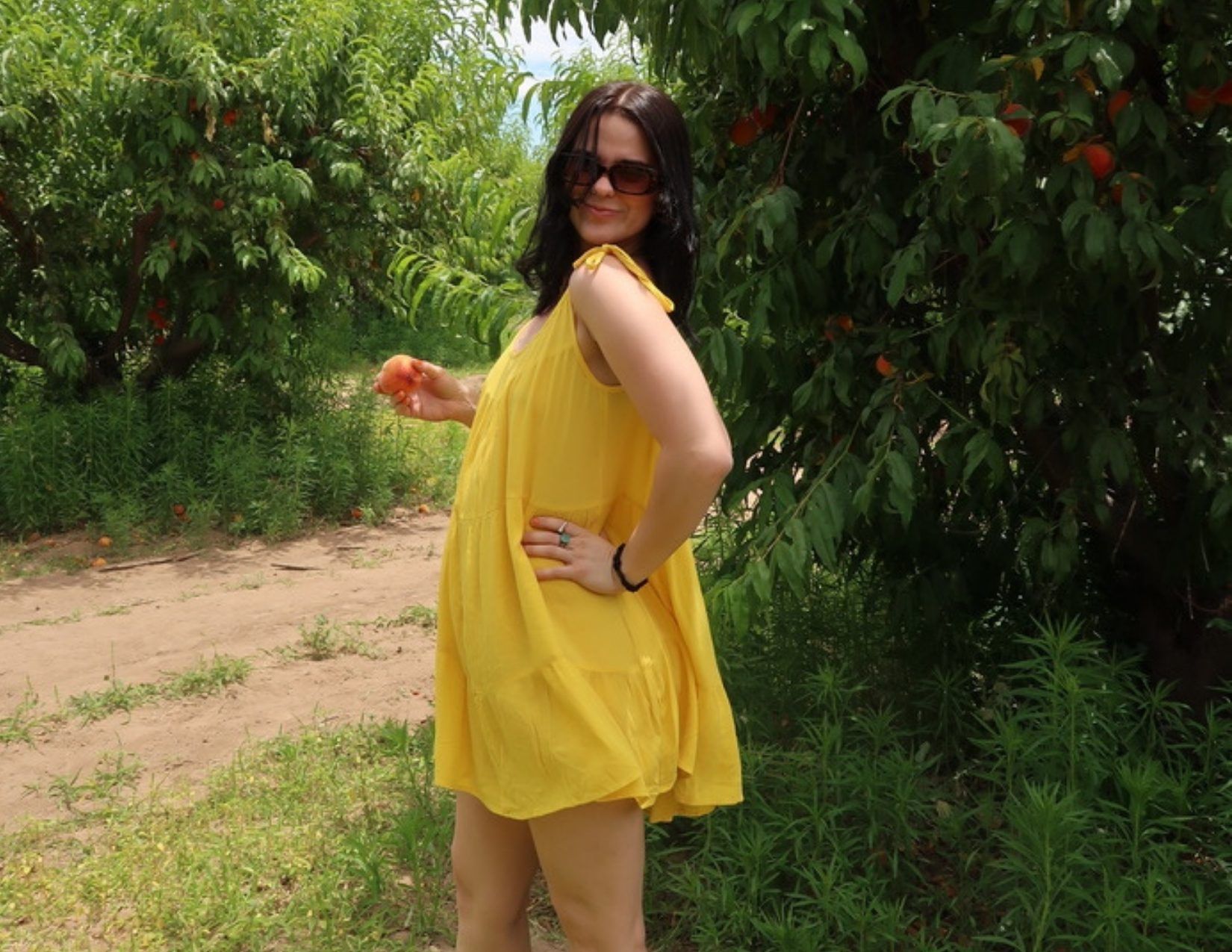 Schnepf Farms
At Schnepf Farms, you can pick your own organic produce year round! They grow a variety of fruits and vegetables like baby kale, radishes, sweet onions, okra, strawberries, herbs and more. After you visit their UPICK garden, stop by the Bakery & Country Store for homemade pies, salsas, and marinades. Keep an eye out for community festivals they put on, like their Peach Blossom Celebration in February and the Hometown Fourth in July! If you're looking for a little staycation, they even offer glamping in their very own airstream community known as The Cozy Peach!
Steadfast Farms at Eastmark
Steadfast Farms, located in Mesa, Arizona, is a 2 acre bio-intensive market farm that participates in the CSA program. CSA stands for Community Supported Agriculture, where members are basically shareholders of a farm. By being a member of the CSA program, you are supporting local farms while in return are rewarded with fresh produce weekly or biweekly. At Steadfast Farms, they grow organic fruits, vegetables, herbs, and microgreens and also raise pastured poultry.
Superstition Dairy Farm
Superstition Dairy Farm is a family run, 27 acre dairy farm located in Mesa, Arizona. Here, you can learn about the dairy life and what it's like to work at the farm! When you sign up for Moo-iversity, you will learn about how to take care of the cows and how milk is made. Additionally, you'll be able to hop on a hayride, feed and pet farm animals, and even try their fresh milk and ice cream!
The Orange Patch
What started out as a roadside stand, turned into a specialty grocery store that sells seasonal citrus fruits. Experience the luxury of fresh, Arizona-sun-ripened fruit in the middle of winter - where else in the country can you say that! At the Orange Patch, they specialize in pink grapefruit, RioRed grapefruit, Arizona sweets, navels, and tangerines, just to name a few. The Orange Patch on Lehi Road is open throughout the year except for the summer, when there is no fruit in season. The Orange Patch Too on East McKellips Road is open all year and also sells household items like candles.
The Windmill Winery
The Windmill Winery is an elegant and rustic winery located in Florence, Arizona, between Phoenix and Tucson. Here, you can enjoy their quaint location on two lakes while you taste their signature wines made with grapes that were grown right here in Arizona. Be sure to check out their calendar for featured events with live music!  Along with wine tasting, you can also book this venue for your wedding, shower, or another big event.
True Garden Urban Farm
Started by Troy Albright, a pharmacist and urban farmer, and Tim Blank, with a degree in horticulture, True Garden Urban Farm seeks to solve modern day problems of farming and health issues with the use of organic garden towers. At True Garden Urban Farm, they teach you how to grow food vertically with no soil. The benefits of growing food vertically are countless. It saves 90% of space, uses 10% of the land, and uses 90-98% less water compared to traditional horizontal farming. Additionally, these practices are also organic, using no pesticides, fungicides, or herbicides. This concept is very simple and is practical for people who want to have their own garden but don't have a lot of space. Stop by True Garden Urban Farm to begin your journey of using garden towers to grow your own produce!
Vertuccio Farms
Started by two immigrants from Italy, this family-owned farm has developed into a destination for families year-round as they have events and fresh produce picking opportunities. Sitting on 40 acres of land, Joe and Maria started their farm with watermelons and citrus fruit, and grew their business by adding more produce and a roadside stand to sell their crops. Be sure to check out their famous Fall Festival where you can play mini golf, go bowling with pumpkins, participate in duck races, and get lost in a 5 acre corn maze!
---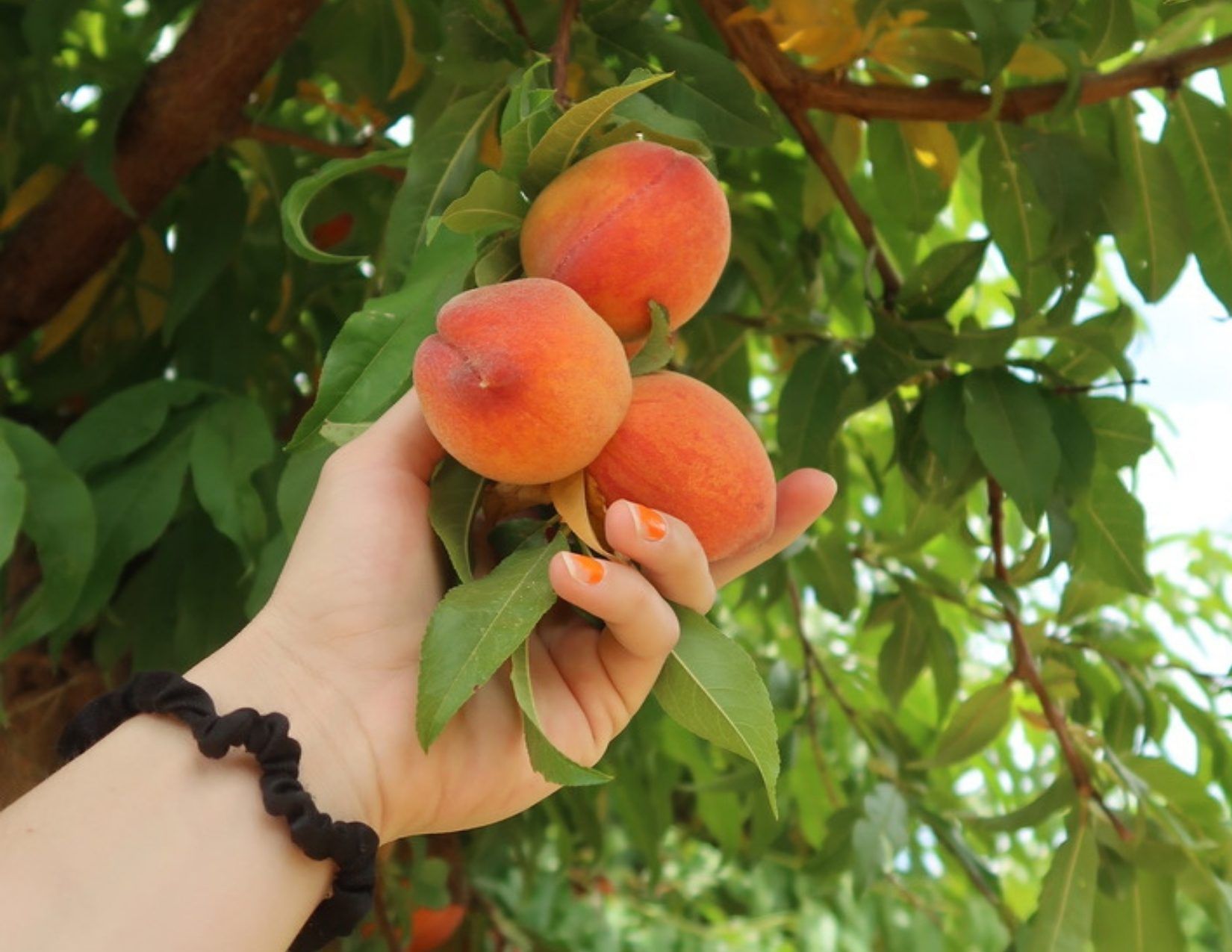 Seasonal Produce
Arizona's agriculture brings in an annual revenue of $23.3 billion. With dozens of varieties of locally grown produce, there's no better place for picking your own produce. Below, we have listed the seasons for the produce you can find along the Fresh Foodie Trail. Now let's get to picking!
January-March
Variety of winter squash, lettuce, broccoli, cauliflower, beets, turnips, cabbage, green onion, carrots, spinach, snap peas, radishes
April-June
Variety of summer squash, artichokes, eggplant, peaches, apricots, plums, tomatoes, potatoes, sweet onions, blackberries, grapes, apples, sweet corn
October-December
Olives, garlic, squash, green beans, black-eyed peas, kale, Medjool dates, collard greens, swiss chard, turnips, pumpkins
November-January
Navel oranges, RioRed grapefruit, Lisbon lemons, ponderosa lemons, tangerines, tangelos, blood oranges
---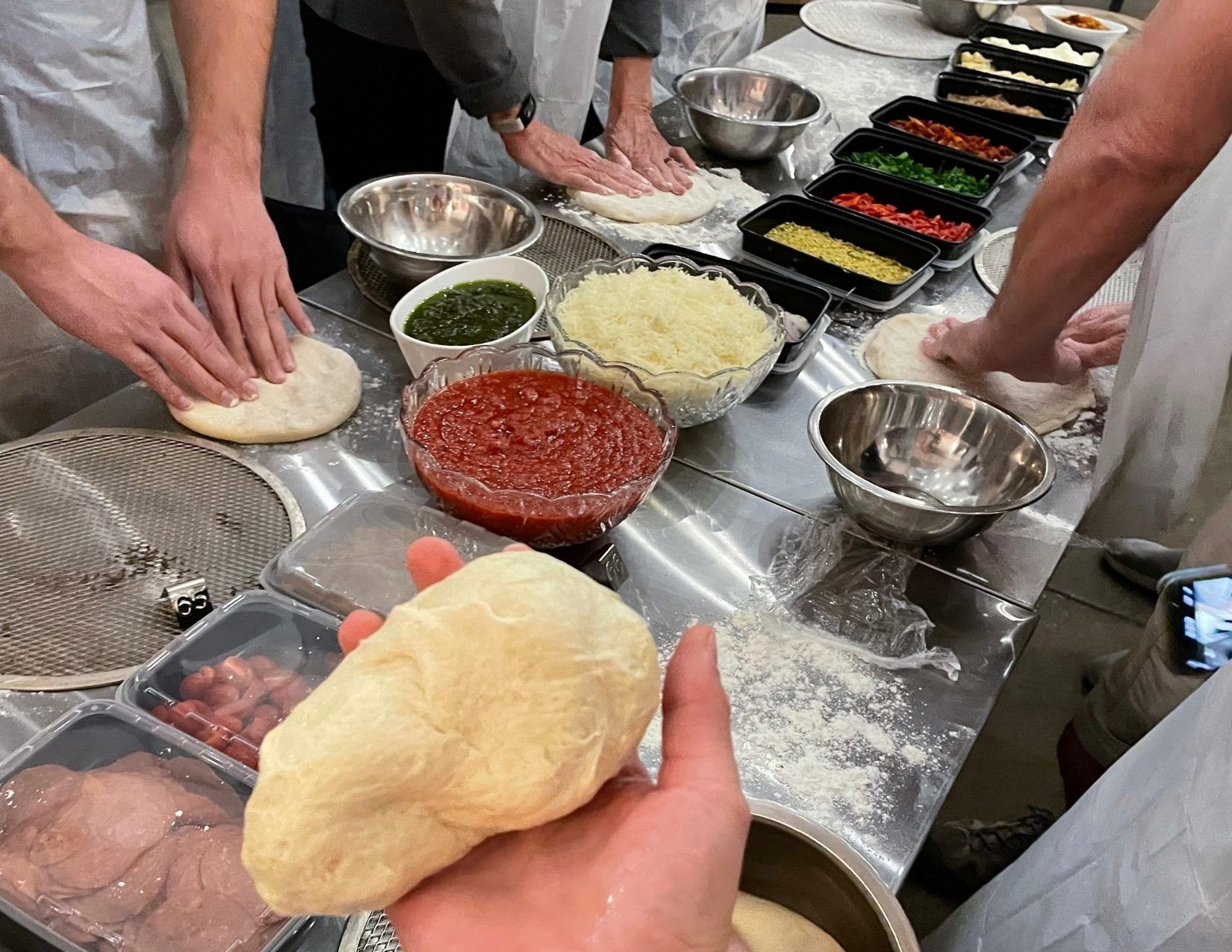 Events
No matter the time of year in Arizona, there will most likely be some sort of harvest or event you can catch along the Fresh Foodie Trail! Plan your visit to the greater Phoenix area around these engaging community events that will bring you closer to Arizona's heritage and help you appreciate the rich land we have.
February
Peach Blossom Festival - Schnepf Farms
Festival of the New Oil - Queen Creek Olive Mill
Arizona Beer Week - Arizona Craft Brewers Guild
U-Pick Citrus - Agritopia
March
Dinner Down The Orchard - Schnepf Farms
Brewfest - Downtown Mesa
May
U-Pick Peaches - Schnepf Farms and Vertuccio Farms
Lemonade Days - Queen Creek Town Center
Sweet Corn & Watermelon Harvest - Orange Patch
June/July/August
Chill at the Mill - Queen Creek Olive Mill
Hometown Fourth - Schnepf Farms
September
Garlic Festival - Queen Creek Olive Mill
October
Pumpkin & Chili Party - Schnepf Farms
Cloth & Flame Community Dinner - Superstition Wilderness
Fall Festival - Vertuccio Farms
November
Olive Harvest Festival - Queen Creek Olive Mill
Bacon Blues and Brews Festival - Queen Creek Town Center
Olivepalooza - Queen Creek Olive Mill
Good Life Festival - Schnepf Farms
December
Christmas at Schnepf Farms
Christmas Farm Light Celebration - Vertuccio Farms
---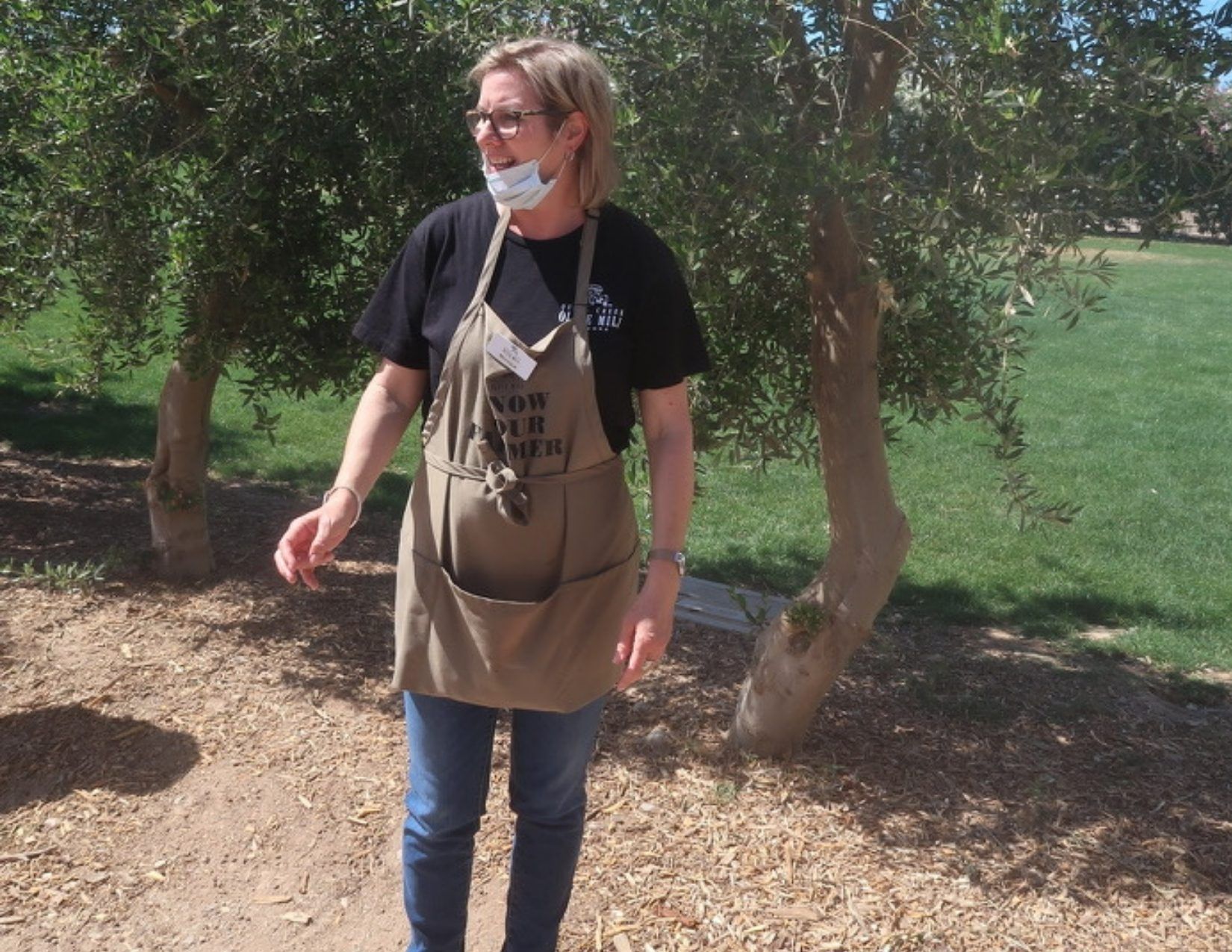 Guided Tours
Detours American West
Embark on an exclusive Arizona Fresh Foodie Trail Tour with Detours American West to fully immerse yourself into the flavors of the southwest. You'll start your day with mouthwatering brisket from Jalepeño Bucks, and continue to the Queen Creek Olive Mill to learn about the production of olive oil. After sampling homemade olive oils, you'll finish your day in Agritopia where you'll have lunch at Joe's Farm Grill. Come hungry because you'll need a big stomach for this tour!
---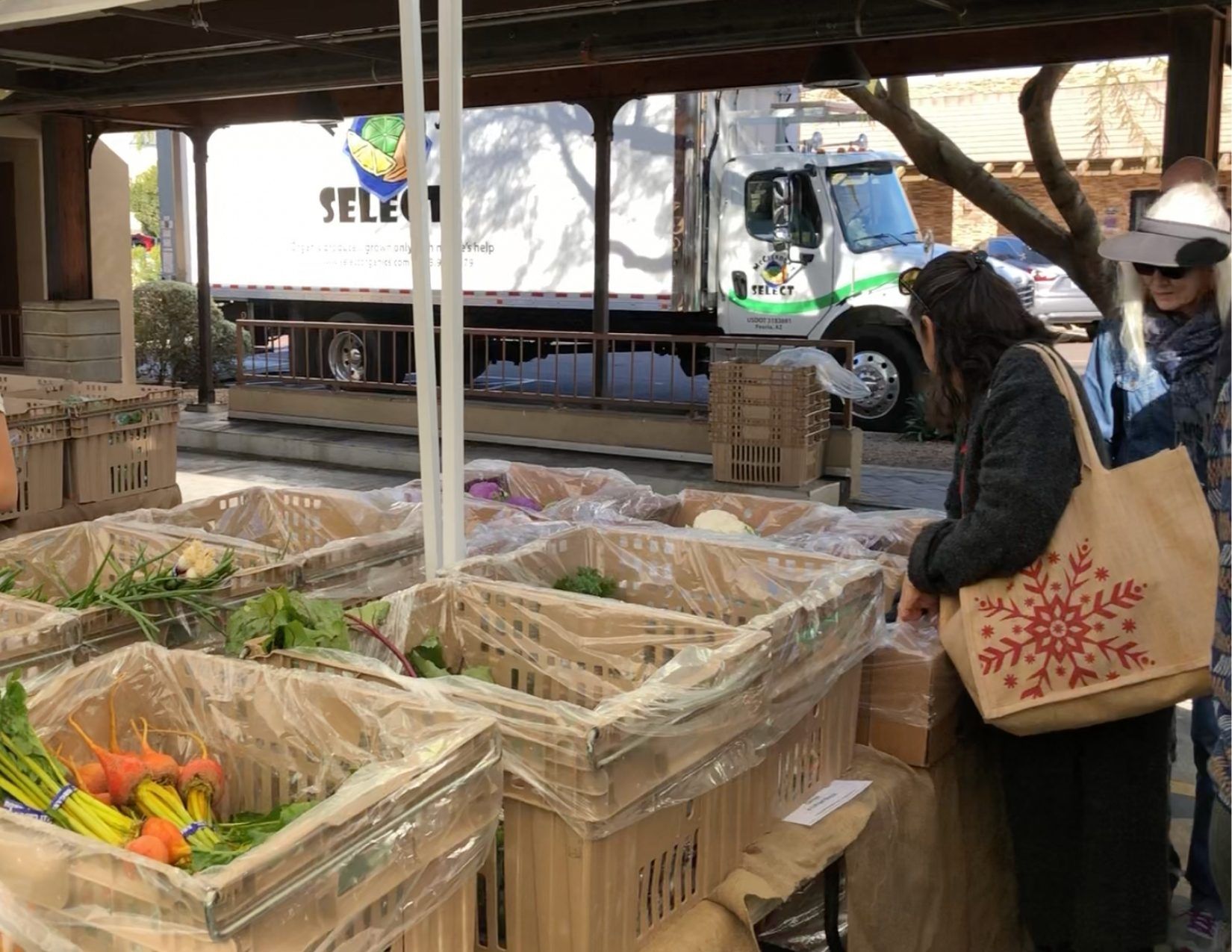 Farmers Markets
Farmer's Market at Agritopia
- organic produce
- local vendors
- dinner & drinks
- runs October - June
Address: 3000 East Ray Road, Gilbert, AZ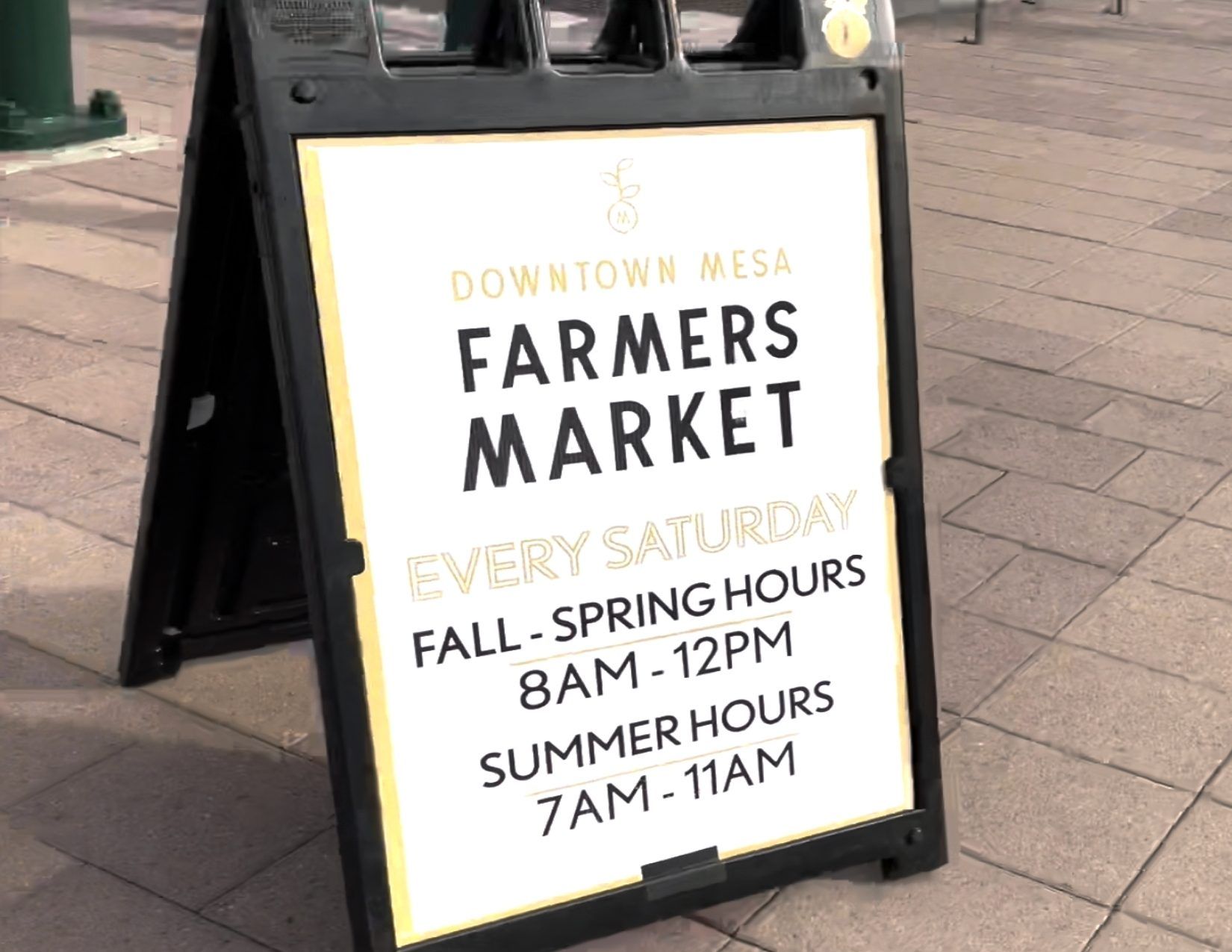 Mesa Farmers Market and Flea
- local produce
- food artisans and makers
- live music
- fitness events
- nutritional education
- Saturdays 7-11am
Address: 1 East Main Street, Mesa, AZ
Power Road Farmers Market
- family owned
- local farmers
- local vendors
- daily, 9am-5pm
Address: Vertuccio Farms, 4011 South Power Road, Mesa, AZ
Red Mountain Farmers Market
- fresh produce
- local artisans
- food trucks
- temporarily closed
Address: 1439 North Power Road, Mesa, AZ
True Garden Market
- organic, local produce
- open Wednesday and Saturday, 8am-12pm
Address: 5949 East University Drive, Mesa, AZ
---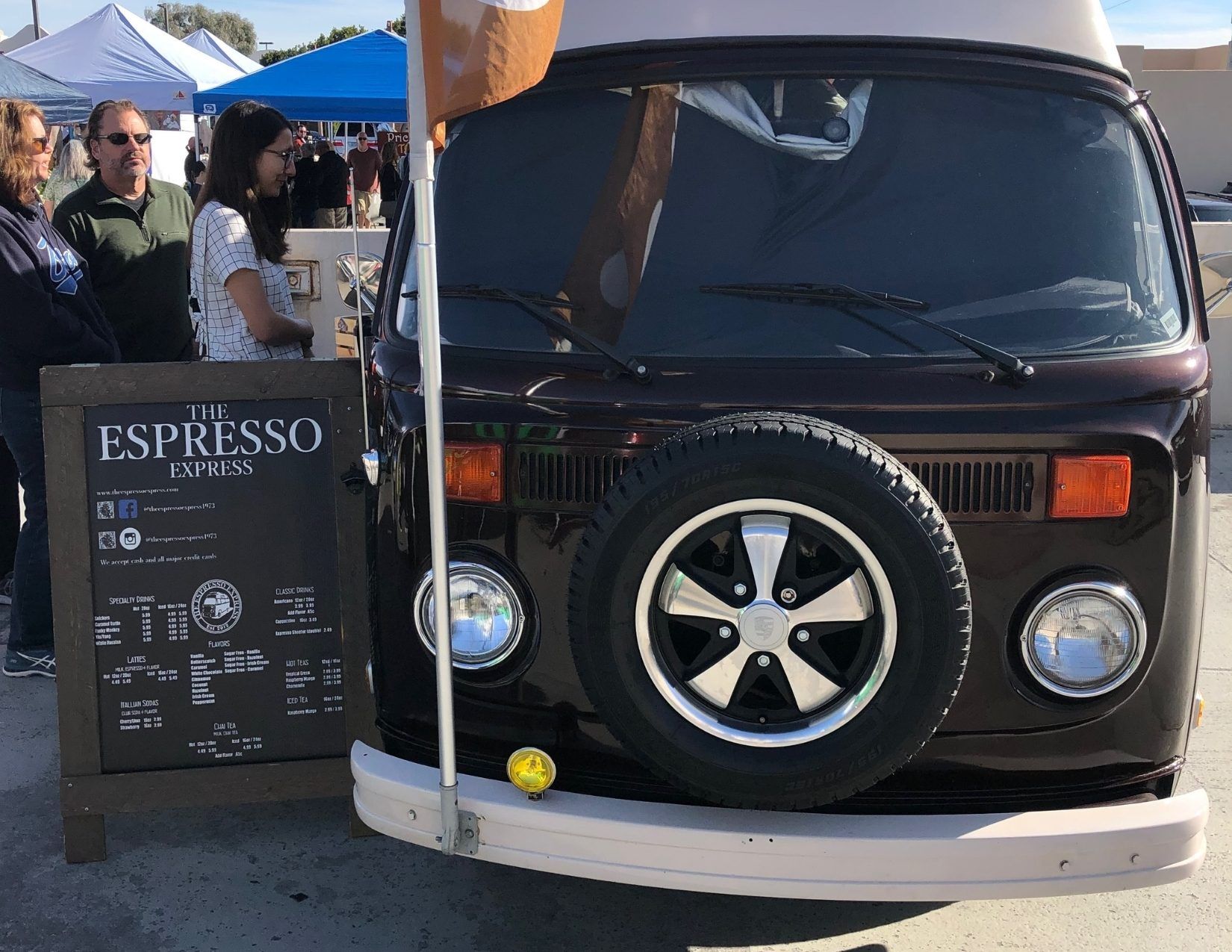 Food Trucks
Mesa Feastival Forest
- 12+ food trucks
- live music
- playground
- Saturdays 5:30-9pm
Address: Pioneer Park, 526 East Main Street, Mesa, AZ
Mesa Food Truck Fridays
- live music
- first Friday of the month, temporarily closed due to Covid
Address: Las Sendas
Queen Creek Festival
- 15-25 food trucks
- live music
- local artists
- Fridays, 5:30-9pm
Address: 20642 East Ocotillo Road, Queen Creek, AZ
Food Trucks & Live Music at Windmill Winery
- Wine tasting
- Saturdays 5-9pm
- Performers change weekly
Address: 1140 West Butte Avenue, Florence, AZ
---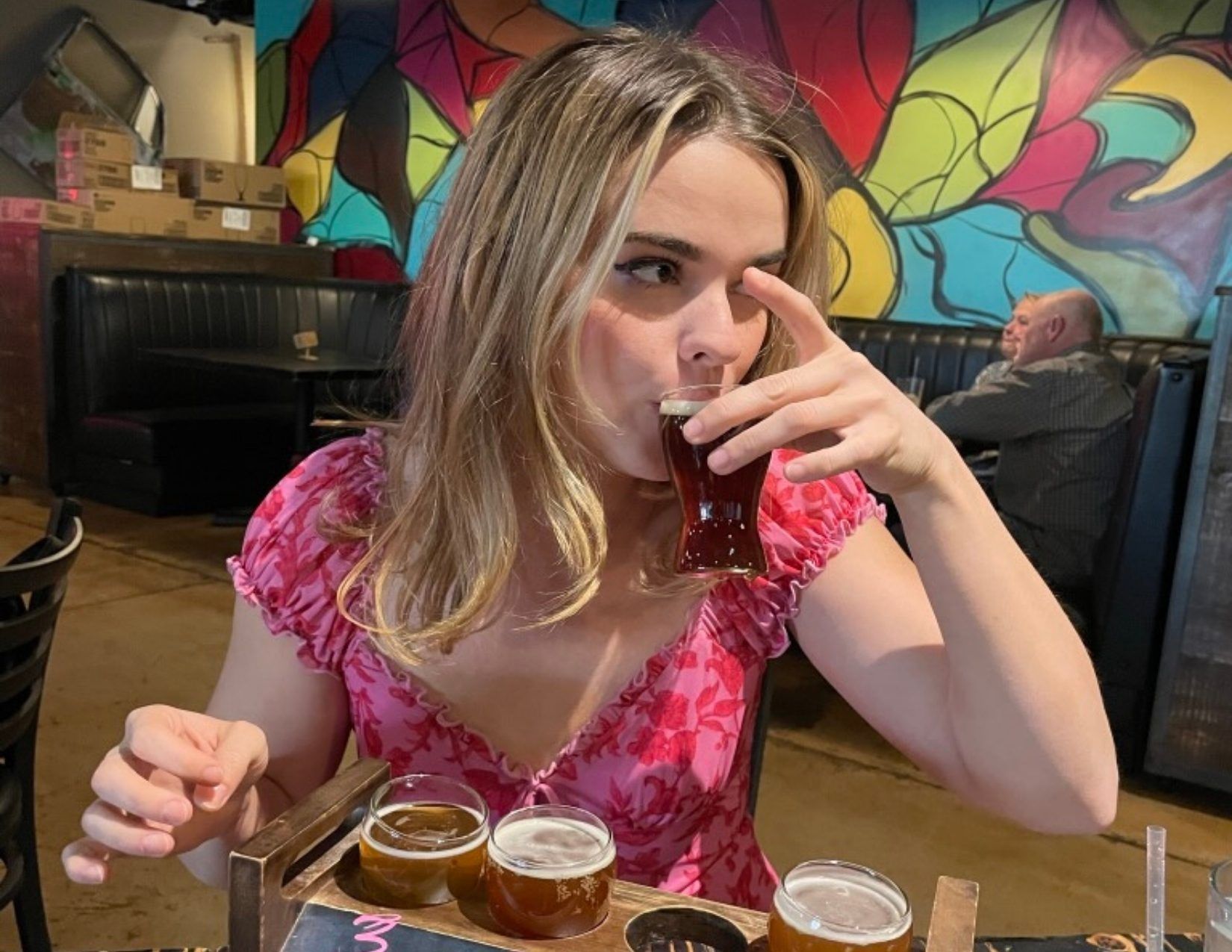 Breweries
Become a craft beer/cider expert by taking a tour at any of these local breweries/cideries! When you take a tour, experts will show you their unique style to how they brew their beer or cider while you taste their craft. For more information, visit azbrew.com. Private tours are available for groups of 8-100 and public tours will resume on September 8, 2021.
The Beer Research Institute
The Beer Research Institute is one of Arizona's top-ranked breweries, featuring world-class craft beer and scratch food. They are Mesa's first brew pub and are expanding into two more locations. They have everything from IPAs, Stouts, Sours, Barrel-Aged Specialties, and Belgian Ales.
Address: 1641 S Stapley Dr, Mesa, AZ
Cider Corps
Cider Corps is a family and military-owned craft cidery in Downtown Mesa. Here you can choose from fifteen different ciders on tap, cider slushies, and cider flights! This cidery allows you to bring your own food or you can support the food trucks and Myke's Pizza on site.
Address: 31 S Robson #103, Mesa, AZ
Desert Eagle Brewing Company
Desert Eagle Brewing Company was dreamt up while owner Joe Cambell was in college, brewing beer for fun. He turned his passion into a restaurant that has a great atmosphere to enjoy craft beer, bar food, and live music!
Address #1: 150 W. Main Street, Mesa, AZ
Address #2: 2613 N. Thunderbird Circle, Mesa, AZ
The Eatery
The Eatery is a restaurant located at Queen Creek Olive Mill featuring Italian flavors and Arizona beer on tap. They emphasize local, farm-to-table ingredients in their award-winning paninis, sandwiches, soups, and salads.
Address: 25062 S. Meridian Road, Queen Creek, AZ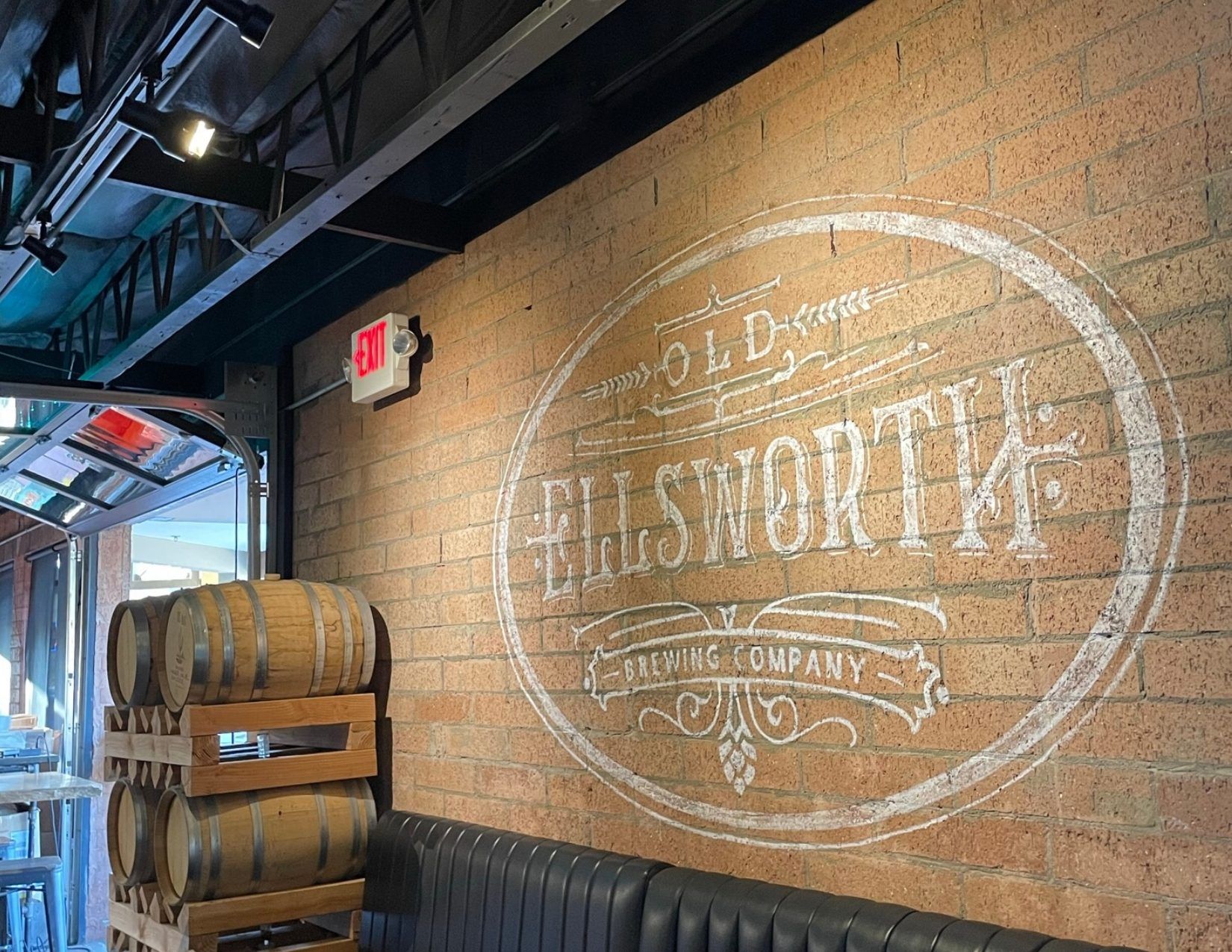 Old Ellsworth Brewing Company
Old Ellsworth Brewing Company is Queen Creek's first microbrewery and has a scratch kitchen and a great atmosphere. They have spacious seating and even offer an outdoor patio. They serve their own beer on tap along with beer from local breweries.
Address: 2205 S Ellsworth Rd, Queen Creek, AZ
---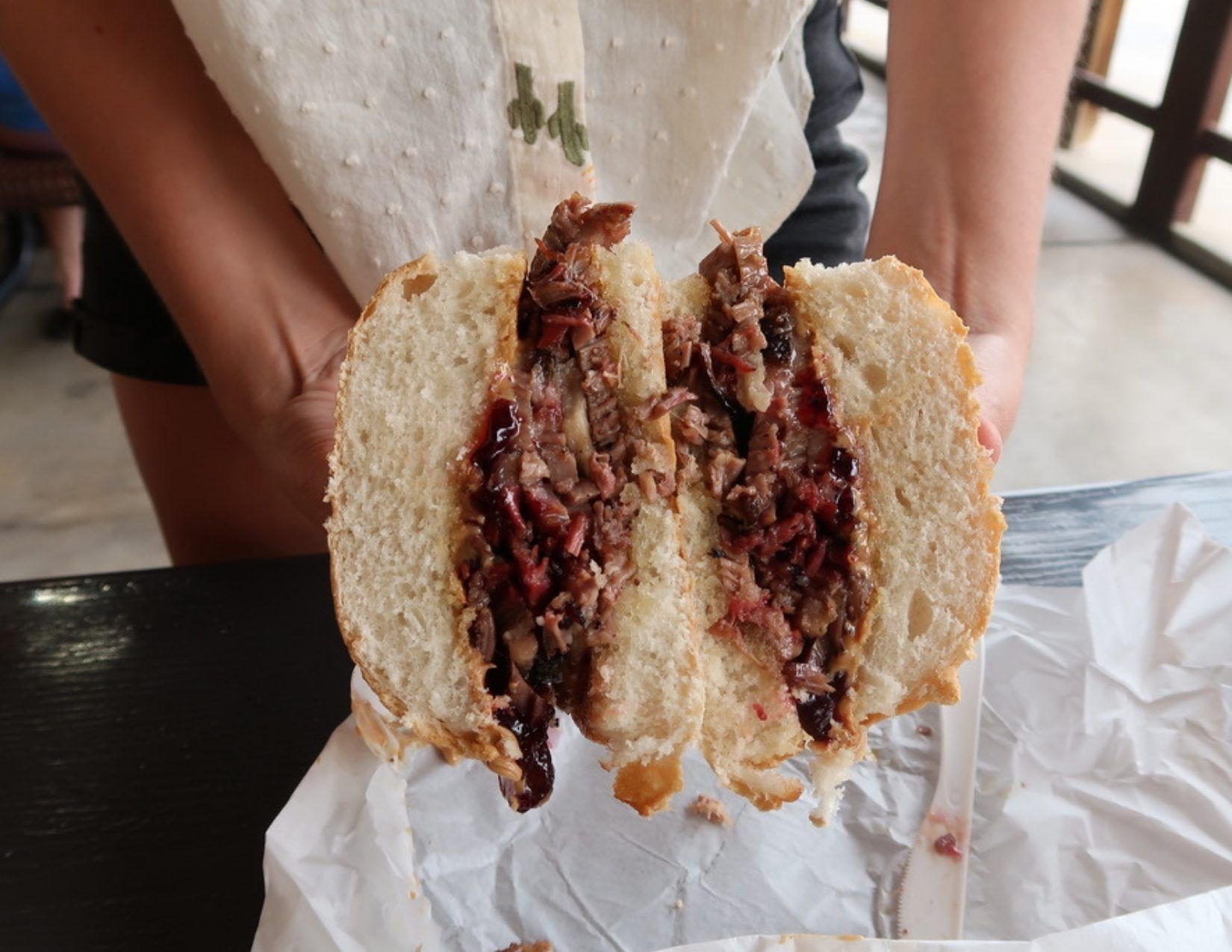 Restaurants
These restaurants were chosen to be on the Fresh Foodie Trail for their dedication to providing the freshest meals with locally sourced ingredients.
Board & Batten
An elegant bistro located in the North East Valley that features an indoor and outdoor upscale dining experience with a chef-driven menu featuring American cuisine and wine pairing events.
Garage-East
A wine bar located in Gilbert, Arizona featuring wine tastings and live music on Wednesdays, Fridays, and Saturdays. Their food menu is small but mighty, offering paninis, hand pies, and small bites using locally sourced ingredients.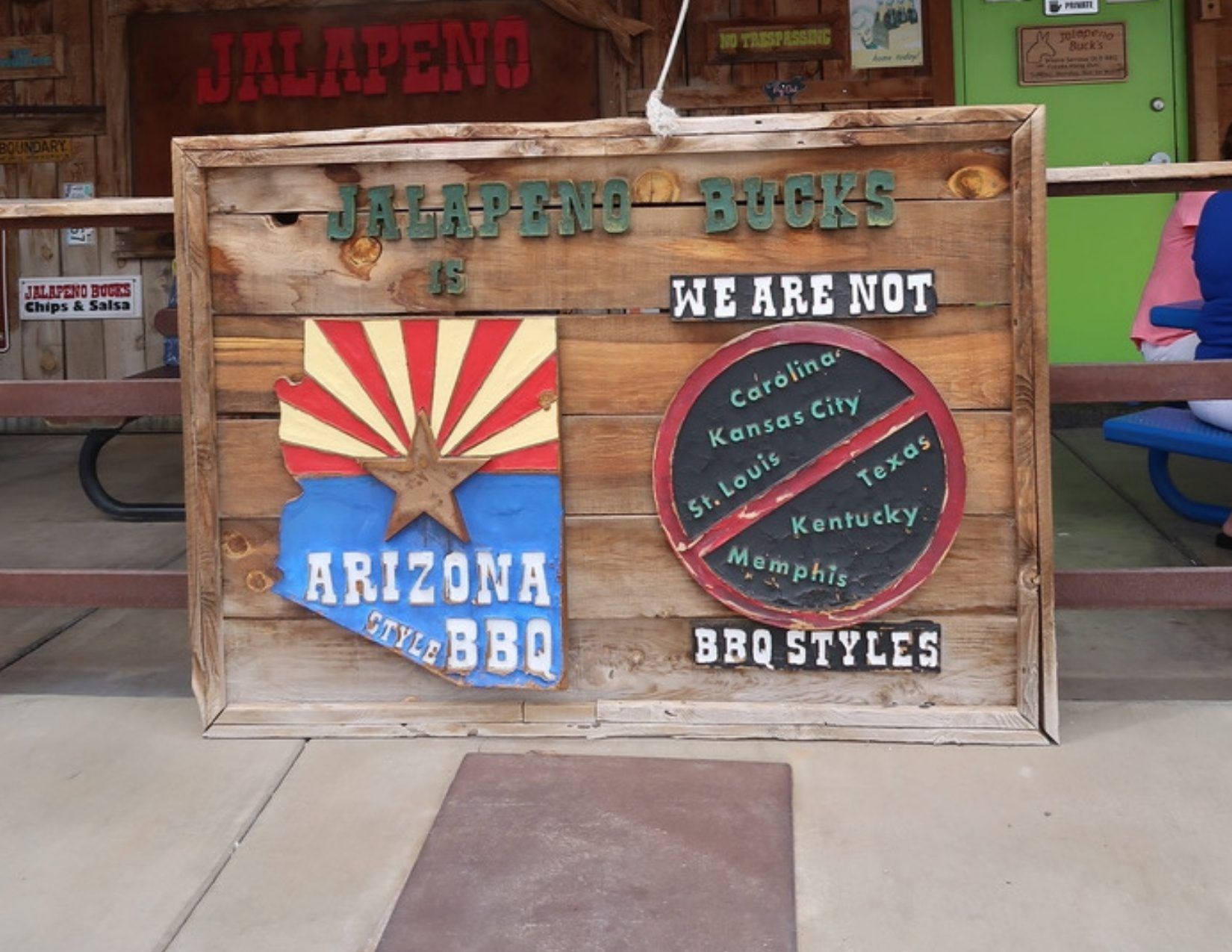 Jalapeño Bucks
A family-owned restaurant featuring "Mexican Soul Food and BuzzSaw Brand BBQ" that will surely get your mouth watering.
Barnone & Joe's Farm Grill
What used to be the home of the Johnston family, is now a widely popular breakfast, lunch, and dinner joint that excels in taking local produce and flavors to the next level. For breakfast, you can have anything from waffles and ribs to burgers, and for lunch and dinner, you can indulge in their slow-cooked barbeque or keep it simple with a house salad.
Joyride Taco House
With two locations in Phoenix and Gilbert, this fun, retro-themed taco spot is the perfect destination for happy hour. Make sure to save room for their churro sundae!
Liberty Market
Visit Historic Old Town Gilbert to try out this award-winning cafe. They specialize in handcrafted espresso, southwestern flavors in dishes like their chilaquiles, and wood-fired pizza. They also have beer on tap and an assortment of wine.
Mad Greens
Originated in Colorado, this healthy fast-food spot is the perfect option for a clean lunch that will have you feeling full and great about yourself. They source their mixed greens from Duncan Family Farms in the greater Phoenix area, and source other ingredients, like tomatoes, from Abbe Lee Farms in Paradise Valley.
Myke's Pizza
Located in downtown Mesa, Arizona, this handcrafted pizza spot has a relaxing atmosphere that pairs well with the hard ciders of Cider Corps. Owner Myke Olsen started out slinging pizzas on the side but couldn't pass up the opportunity for a permanent position in partnership with Cider Corps.
Postino East Wine Café
Postino's has a young and fun atmosphere that pairs food and beverage with a good time. Try their classic board and bottle where you can get a bruschetta board and bottle of wine for $25.
T.C. Eggington's
T.C. Eggington's is a local landmark that has served the community for over 30 years. Stop by for their award-winning breakfasts from scratch using fresh ingredients!
What's Cracking Café
At What's Crackin Café, they serve up a fun environment with their breakfasts that are made without preservatives. They feature draft beer from local breweries at their full indoor and outdoor bar. Bring your pup to their dog friendly patio!
Worth Takeaway
At Worth Takeaway, they take to heart using locally sourced ingredients. They craft their artisan sandwiches with locally baked bread from Proof Bread, feature coffee roasted by Provision Coffee in Phoenix, and source their produce from Crooked Sky Farms.
---
Every stop along the Fresh Foodie Trail strives to provide their customers with the freshest produce, ingredients, and products. Keeping health in mind, there are also numerous organic options throughout the trail and even opportunities for you to start your own garden. We hope you are inspired to take the Fresh Foodie trail and support local businesses! Be sure to tag us in your adventures on Instagram, @wildjoyexperiences, and stay tuned for more inspiration on our TikTok.