As we have just crossed the winter solstice, you may be thinking of ways to make it actually feel like winter, since we do live in Arizona. Flagstaff is the perfect destination, only two hours north of Phoenix, where you can enjoy fluffy snow and all of the winter activities you dream of in the Valley of the Sun. In this blog, you'll learn about 16 of our favorite places and things to do in Flagstaff that fit all types of budgets. So grab your hot cocoa and fuzzy socks, because you're in for a real treat.
---
Restaurants, Cafés and Bars
After a two hour drive, you will probably have an appetite, I know I always do. So let's dive right into our favorite spots to eat in Flagstaff, Arizona!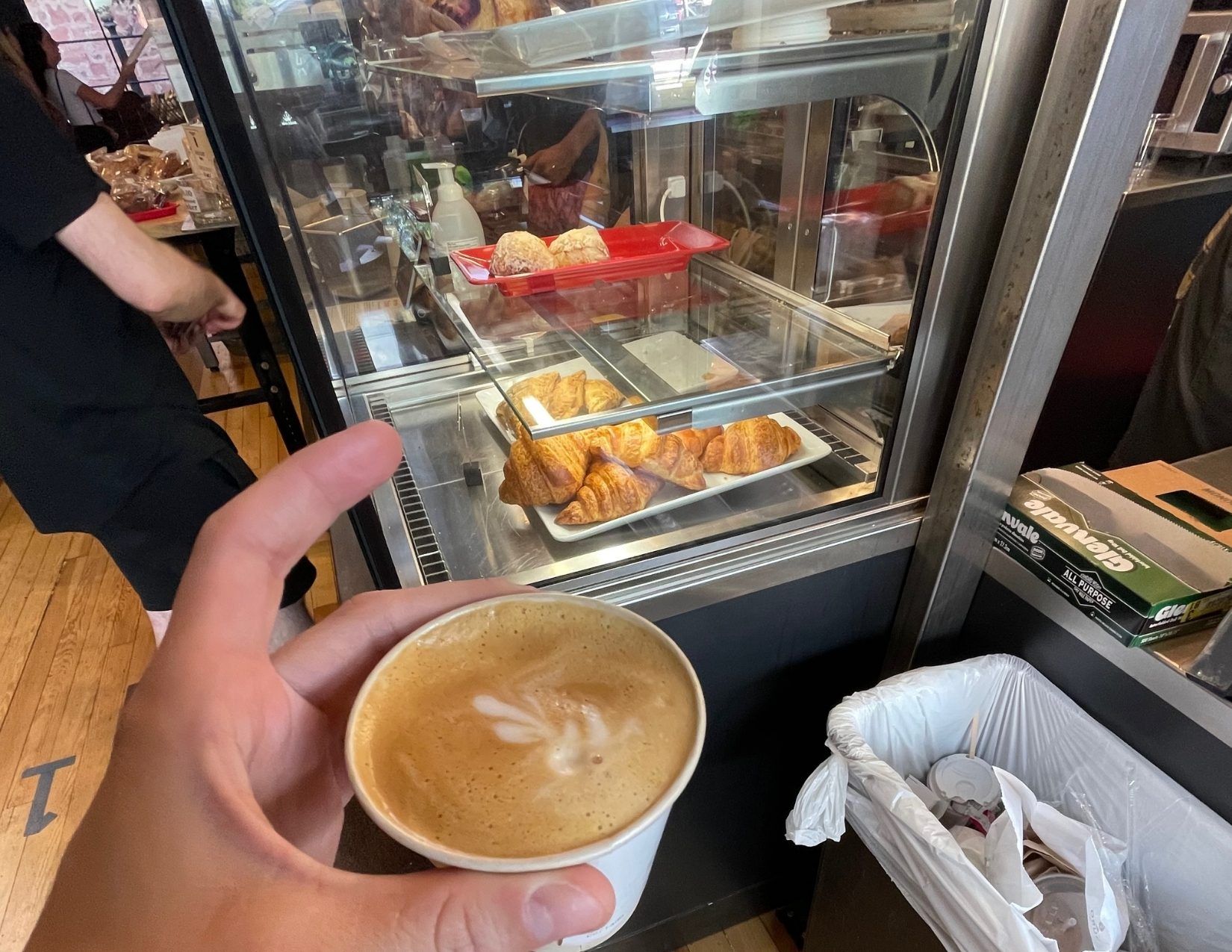 Late For The Train Coffee Roastery, located in Downtown Flagstaff, has been a locals' favorite coffee spot since 1993. When you walk in, you're greeted by the smell of freshly ground coffee beans, as well as the warm atmosphere of locals catching up on work or chatting with friends. Not only do they feature some amazing coffee blends and specialty coffee drinks, but they have a wide variety of pastries and fresh baked breads.
Address: 19 East Aspen Ave Suite A, Flagstaff, AZ
Phone Number: (928) 773-0100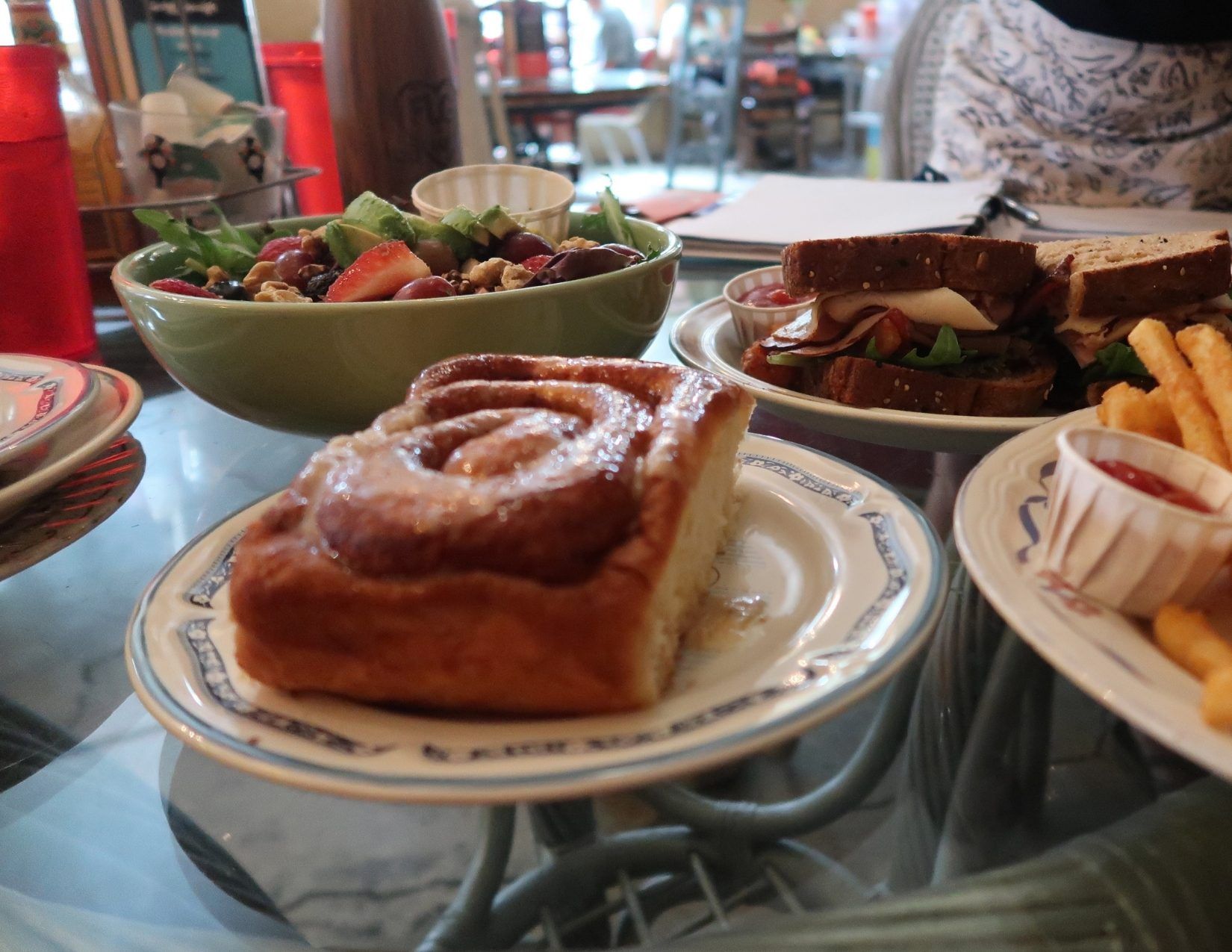 Having received the Traveler's Choice Award from TripAdvisor in both 2020 and 2021, The Toasted Owl serves up the best breakfast and lunch known to Flagstaff. The Toasted Owl is a family owned, eclectically vintage breakfast joint with a dog-friendly outdoor patio. Plan ahead, as they often have lines out the door. We recommend trying their cinnamon roll - so yummy!
Addresses:
1) 5200 E Cortland Blvd, Flagstaff, AZ, 86004
2) 12 S Mikes Pike St, Flagstaff, AZ, 86001
Phone Numbers:
1) (928) 526-0610
2) (928) 774-5326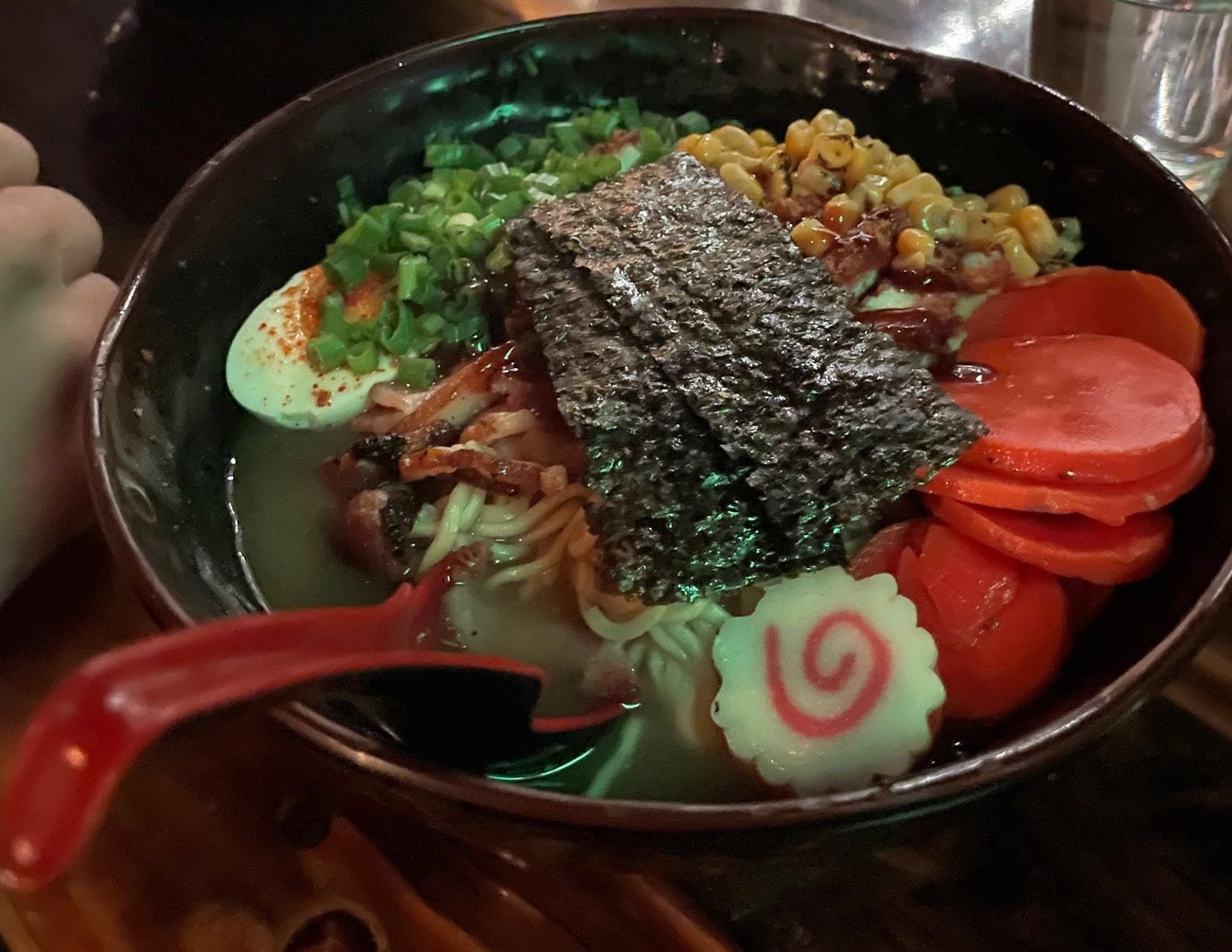 SoSoBa Noodles is not like any traditional ramen shop, they offer their own unique spin on ramen that pairs with their creative and fun craft cocktails. What makes them unique is that they incorporate authentic ingredients that are perfectly paired with seasonal ingredients from local farmer's markets and community-supported agriculture (CSA's). We loved their "Ball of Fire" which is a fried mac and cheese ball with hot sauce!
Address: 12 East Route 66, Flagstaff, Arizona 86001
Phone Number: (928) 774-3471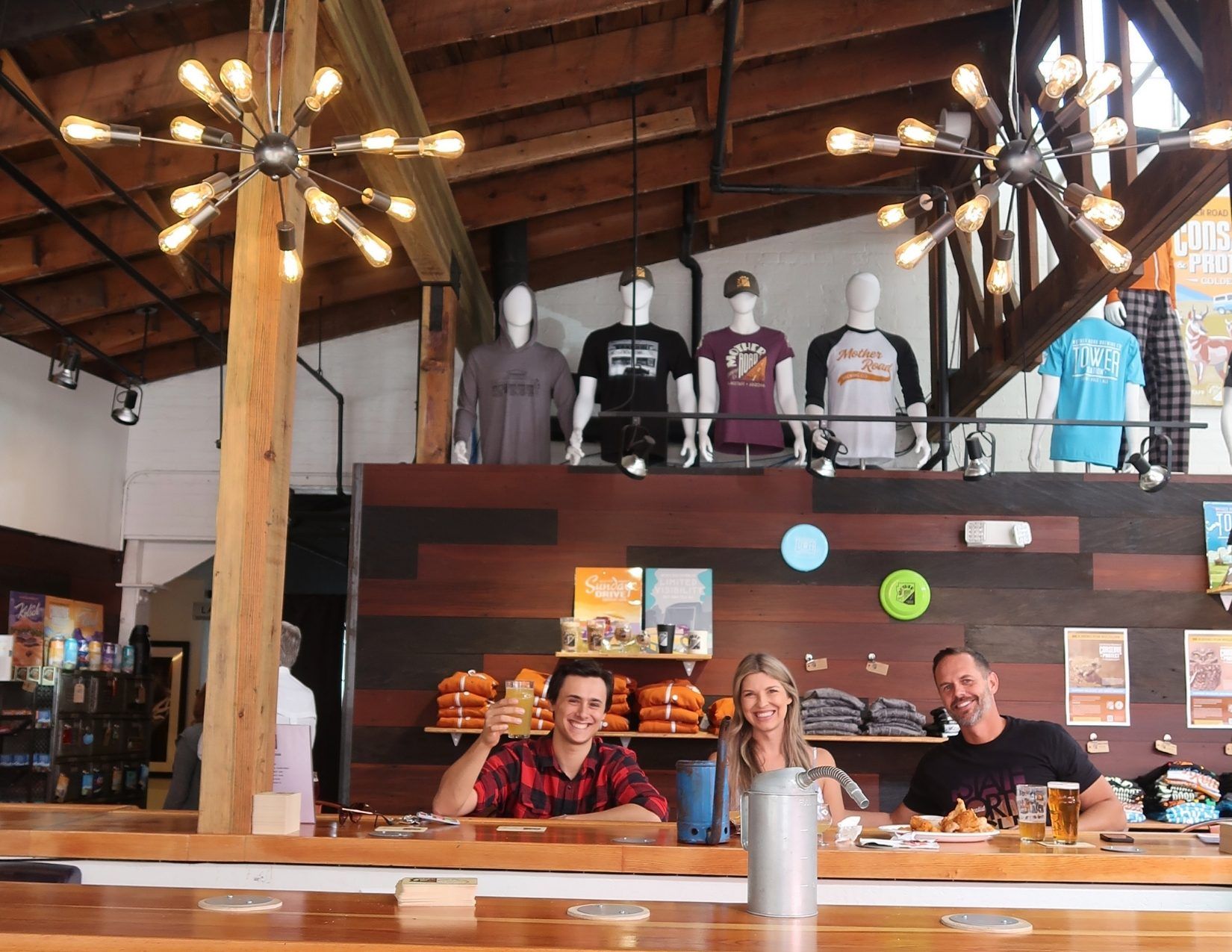 Mother Road Brewing Company is Arizona's third-largest independent craft brewer that was founded in 2011. We loved their inviting patio as we met locals and shared a beer. Come relax with a pint after a day of exploring!
Address: 7 South Mikes Pike, Flagstaff, Arizona
Phone Number: (928) 774-9139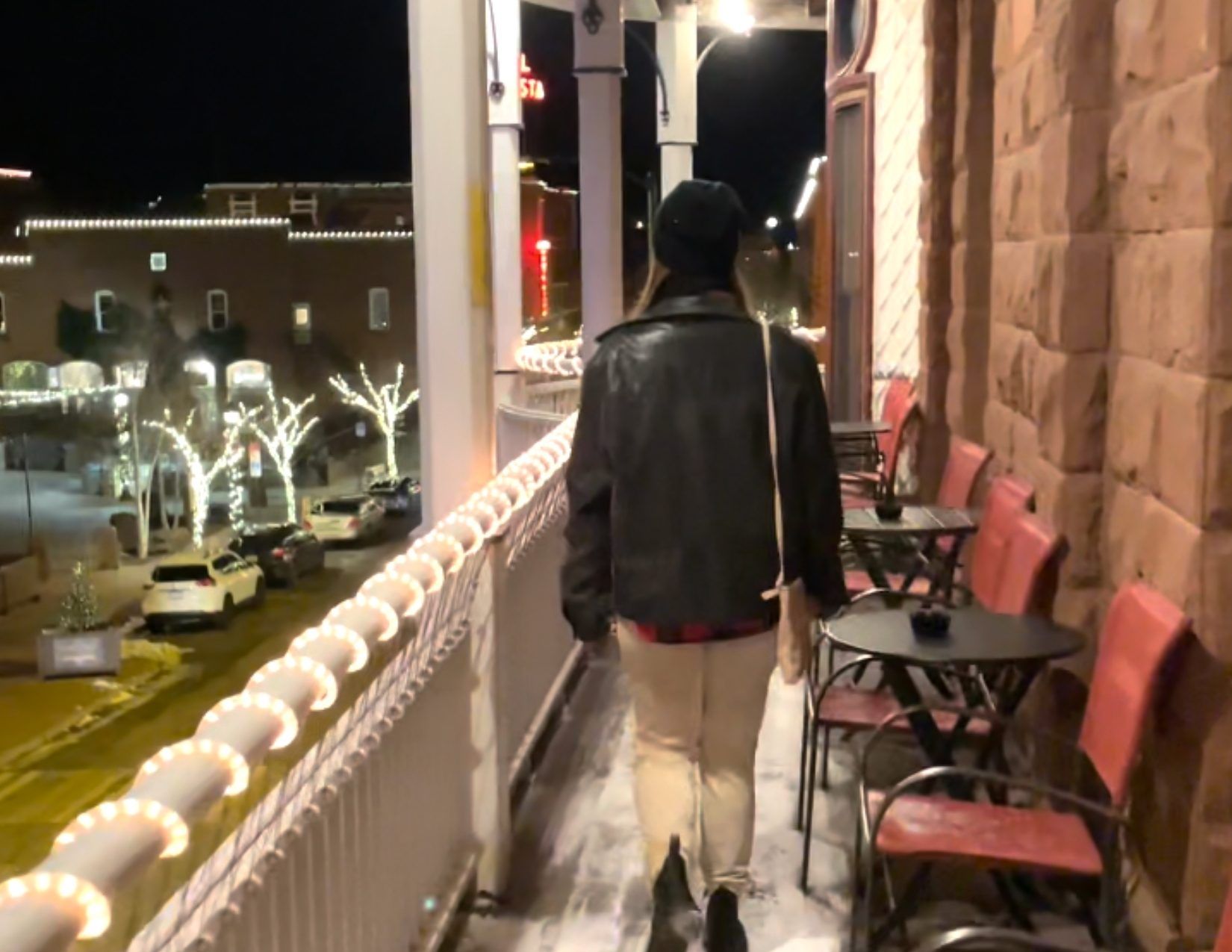 At Zane Grey Bar and Ballroom, they have the best views of the bustling Downtown Flagstaff on their wrap-around balcony bar. You can find this unique bar on third floor of the Weatherford Hotel and experience their vintage vibe with stain glass windows . Zane Grey Bar and Ballroom is best enjoyed during the winter months as they serve hot and toasty drinks along with delicious appetizers.
Address: 23 N. Leroux Street, Flagstaff, AZ 86001
Phone Number: (928) 779-1919
---
Sports and Activities
Now that you've refueled, let's get our adventure on! Flagstaff is the perfect place to get outdoors and satisfy your craving for adventure. Here are three places to check out on your next trip!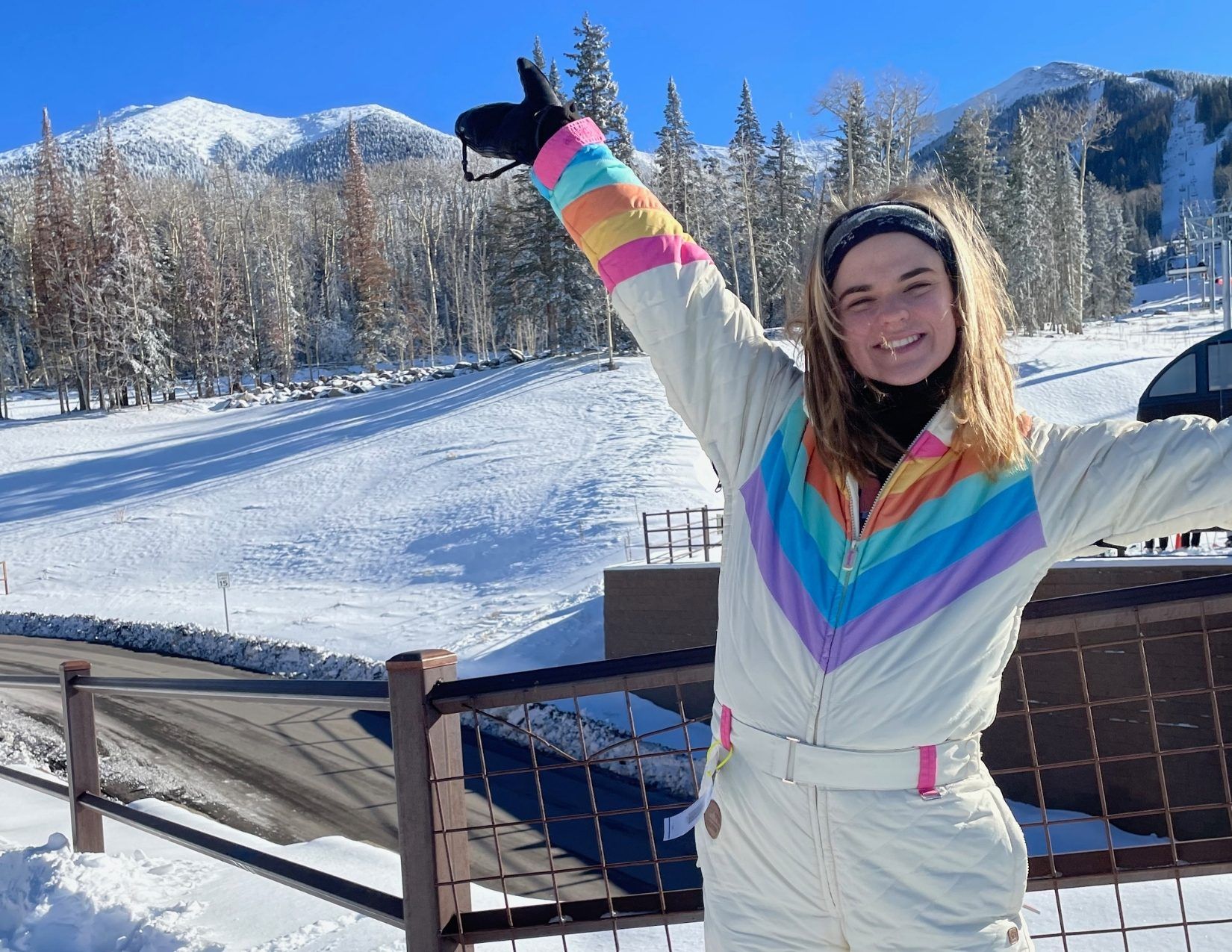 What many people from out of state don't know is that Arizona actually has four ski and snowboarding resorts. One major resort happens to be right here in Flagstaff. Snowbowl is home to 55 trails that are great for all levels of skiing and snowboarding. If you are visiting Flagstaff in the summer, you can still visit Snowbowl for their scenic gondola rides.
Address: 9300 North Snowbowl Road, Flagstaff, AZ 86001
Phone Number: (928) 779-1951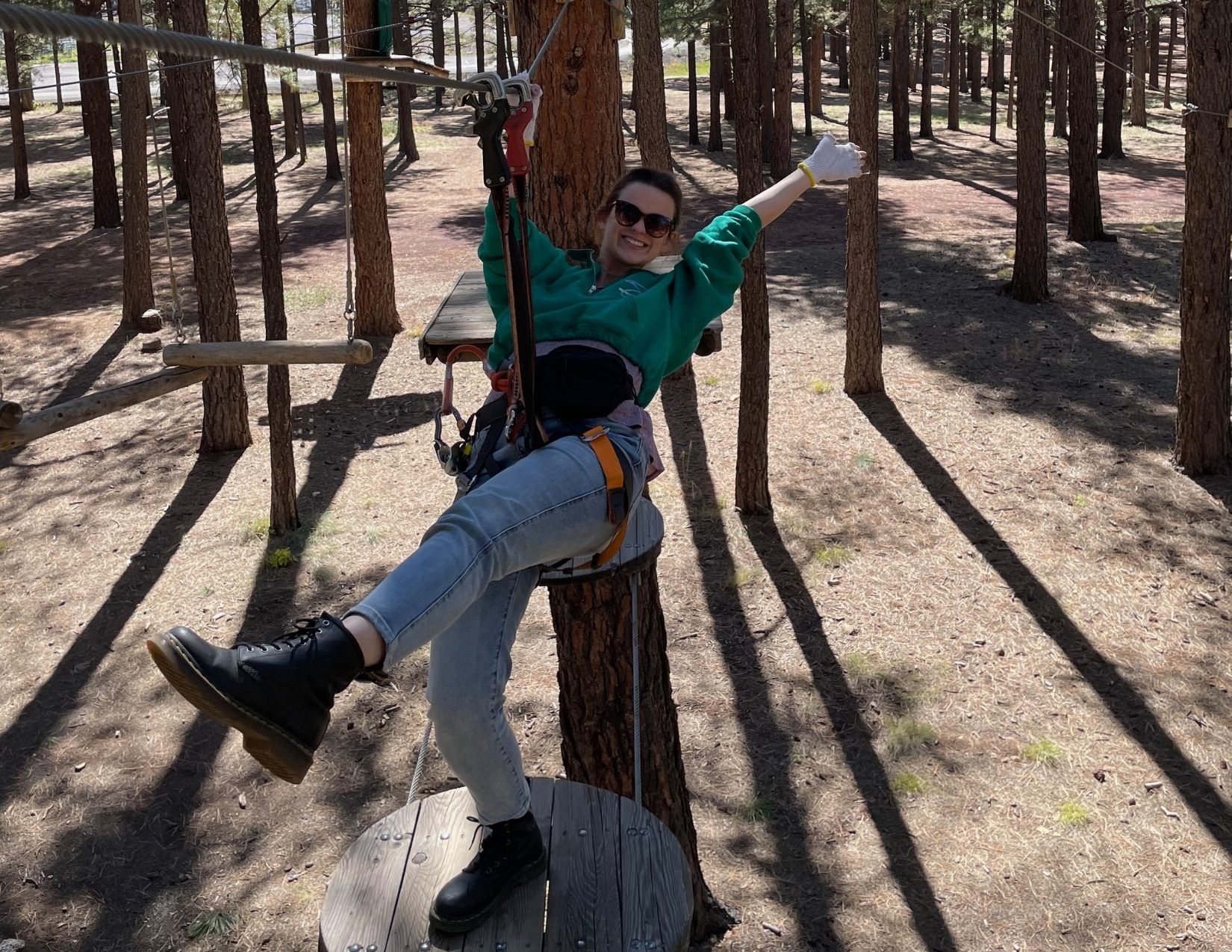 Flagstaff Extreme is Arizona's only adventure and zip line course that brings out your wild side while you are engulfed by the Ponderosa Pines of Flagstaff. Their adventure course features five different courses with over 80 obstacles, and they have over 30 different zip lines to try! If you aren't afraid of heights, we can't recommend their treetop suspended obstacle course enough. This experience is perfect for friends, families, adults, and children.
Address: Fort Tuthill County Park, Flagstaff, AZ 86005
Phone Number: (888) 259-0125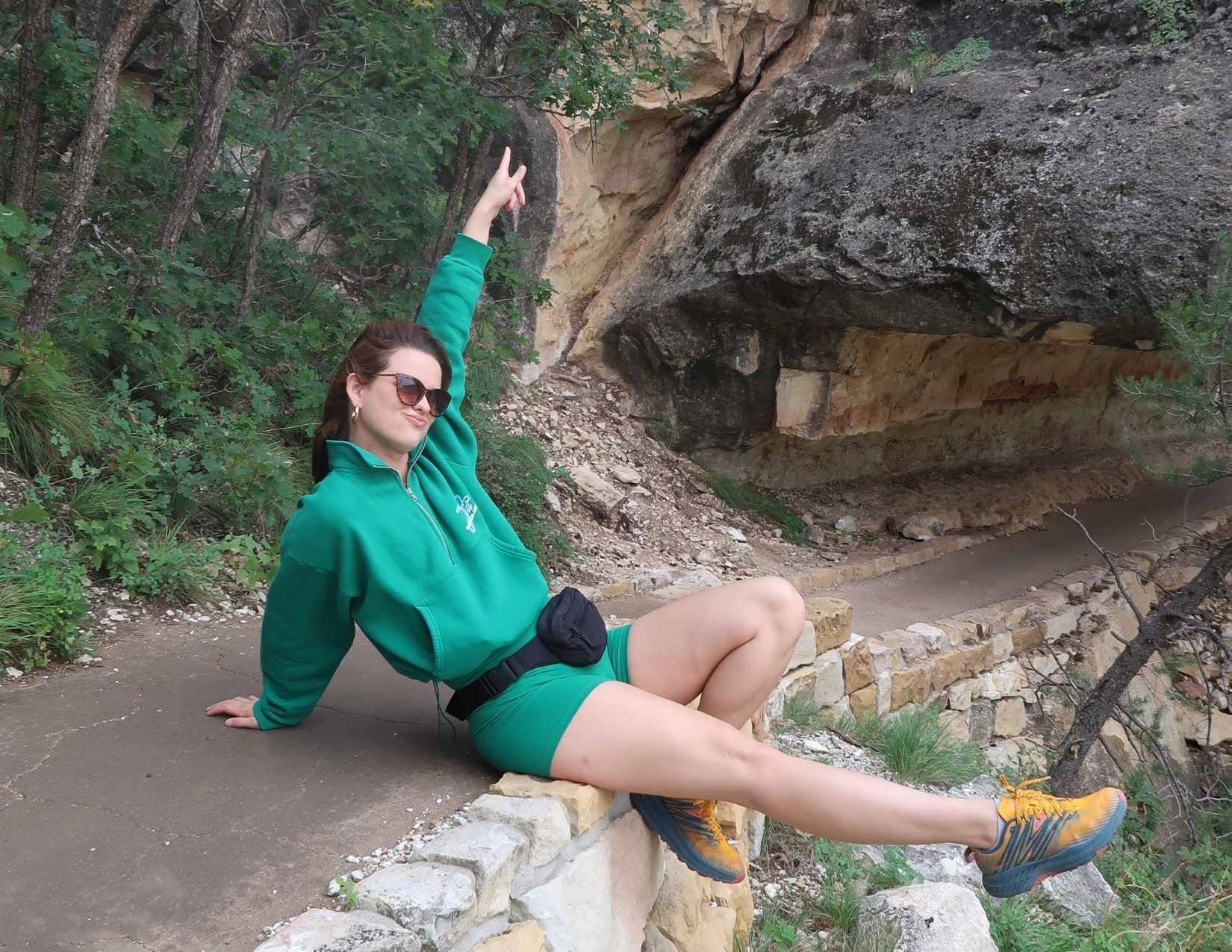 Whether you're looking for a scenic walk or a natural stair master, look no further than Walnut Canyon National Monument. Walnut Canyon National Monument is only 10 miles southeast of Flagstaff and has a canyon rim elevation of 6,690 feet. As you walk along the trails, you'll discover breathtaking rock formations and historic cave dwellings of the Sinagua Indians. Walnut Canyon does receive a decent amount of snow in the winter, so come prepared with warm clothes and snow boots.
Address: 3 Walnut Canyon Rd, Flagstaff, AZ 86004
Phone Number: (928) 526-3367
---
DIY Adventures
DIY adventures are activities that have no guidance, and you can do as much or as little of them as you'd like! Here are our favorite do-it-yourself activities in Flagstaff.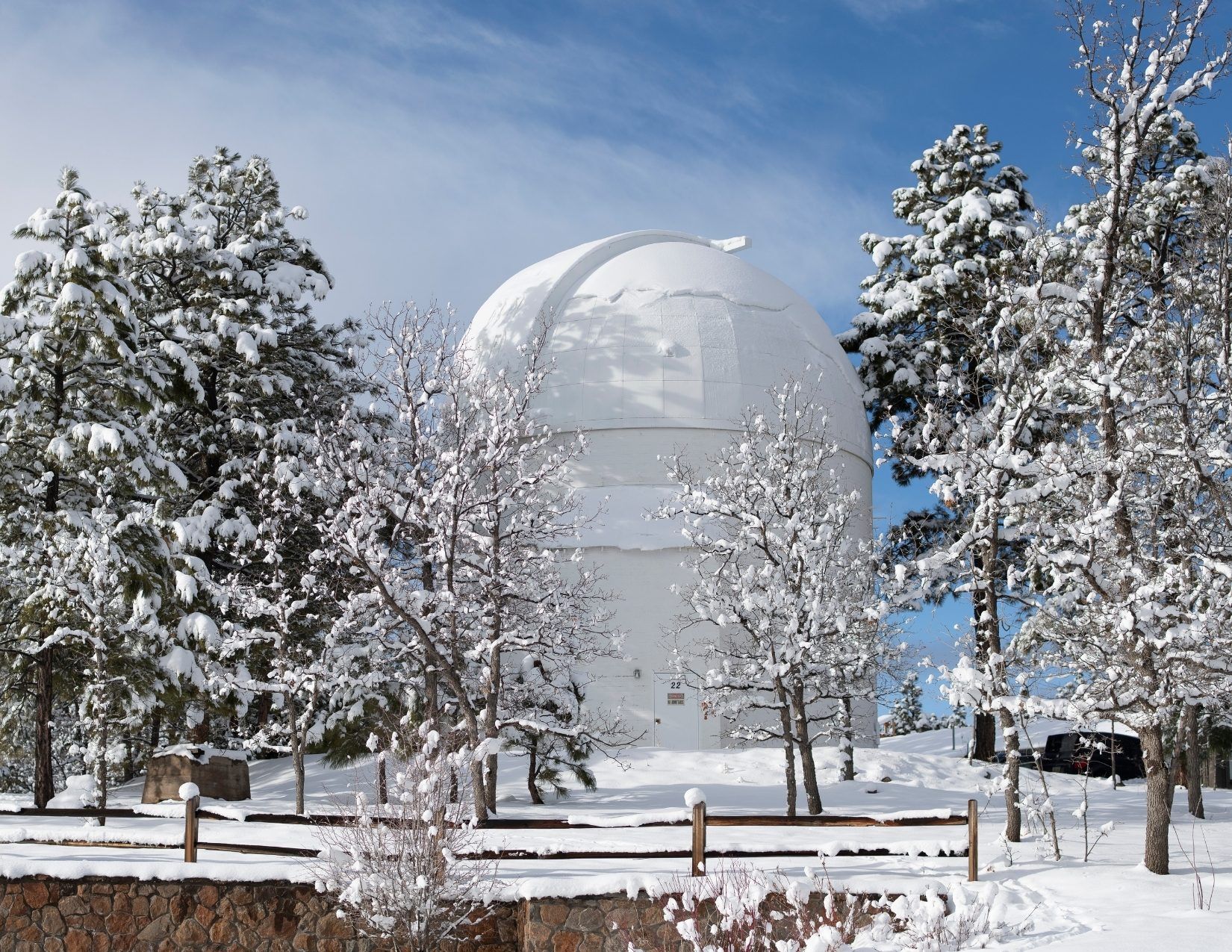 If you love stargazing and learning about space, you need to head to Lowell Observatory. This National Historic Landmark has been operating for over 125 years and was the place Pluto was discovered! The best time to go is at night so you can see as much of the night sky possible. Be sure to bring cozy clothes since it's much colder in the evening, and significantly colder if you visit during the winter.
Address: 1400 W Mars Hill Rd, Flagstaff, AZ 86001
Phone Number: (928) 774-3358
If you love learning about plants and animals, specifically those native to Northern Arizona, this is the place to go. The Arboretum at Flagstaff is a 200-acre area that is home to over 700 species plants representative that are found in the Colorado Plateau. The best time to visit is during the summer between May 1st and October 31st, as that is when the gardens are open. However, you can still visit their gift shop during the winter which features local artists and authors. You can even host a wedding or small gathering here!
Address: 4001 S. Woody Mountain Rd. Flagstaff, AZ 86005
Phone Number: (928) 774-1442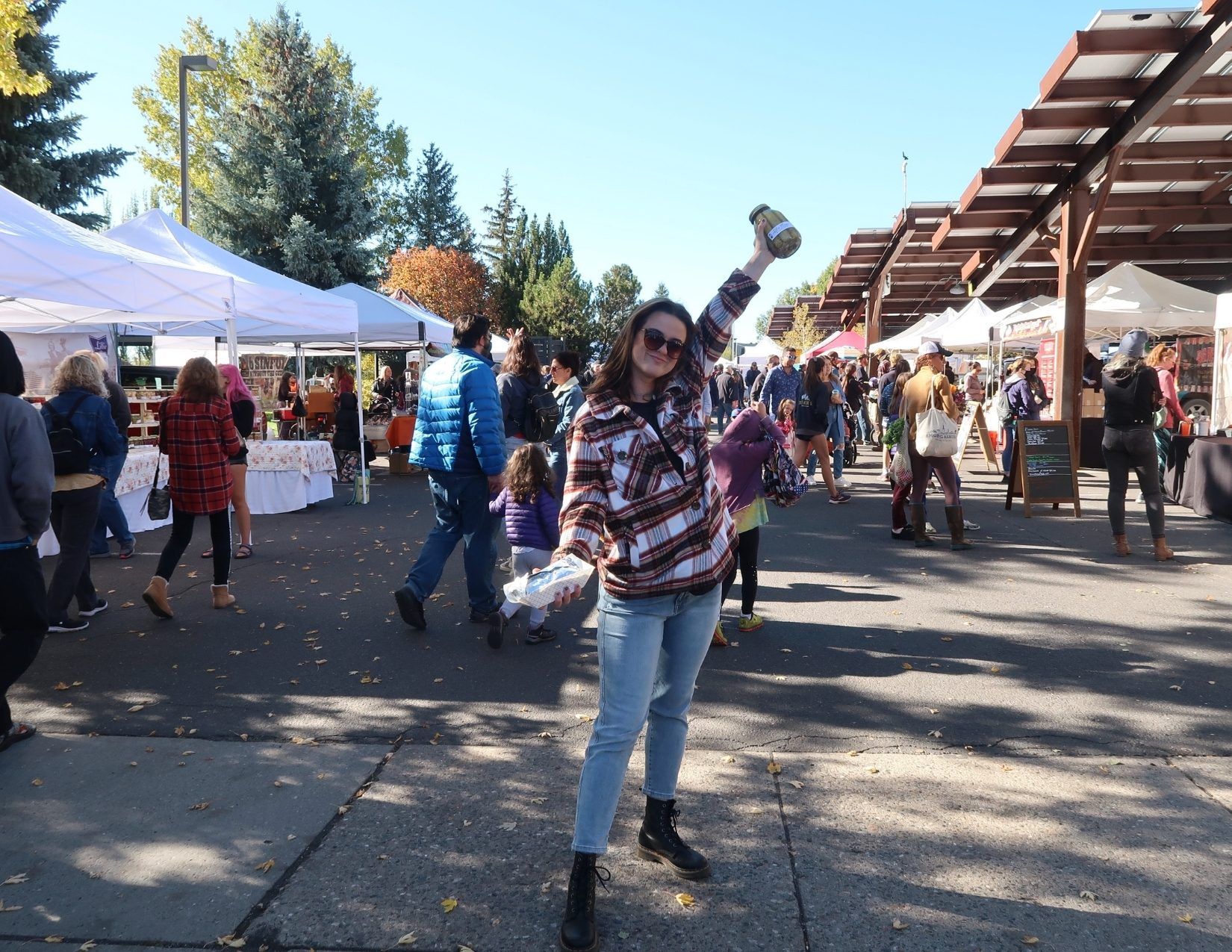 The Flagstaff Farmer's Market is a community market that provides locals with the chance to support small and medium sized independent growers and producers alike. This event takes place every Sunday from the beginning of May to the middle of October. When we visited, we had the chance to see the gorgeous aspens changing color. My favorite part was enjoying the yummy food they offered while walking around and seeing all of the fantastic vendors present at the Farmers Market. I'm a very big fan of the crepe stand!
Address: 211 W Aspen Ave, Flagstaff, AZ 86001
Phone Number: (928) 607-4712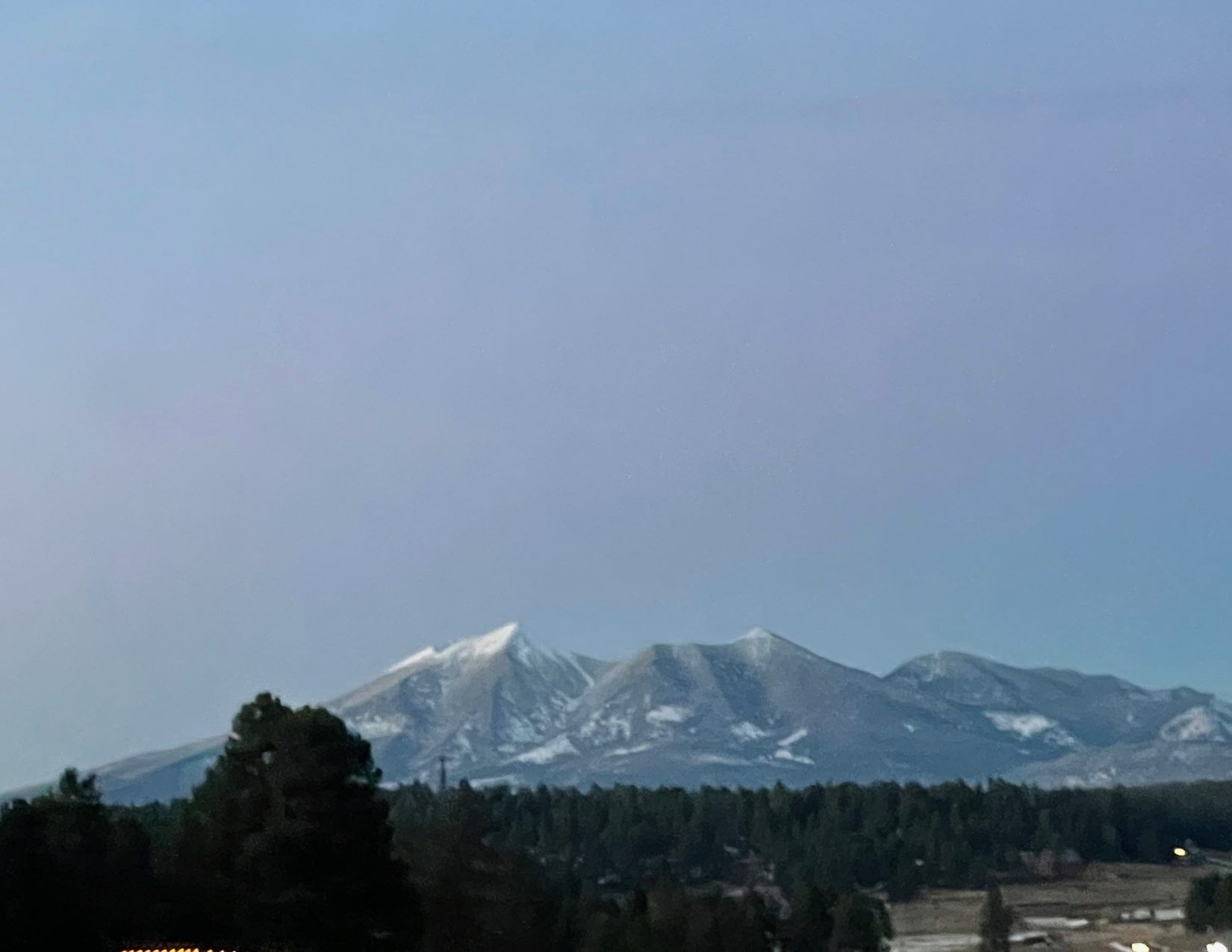 #4 - Scenic Drive of the Snow Covered Mountains
One of our favorite parts about visiting Flagstaff during the winter is the drive into town. As you're taking highway 89A from Phoenix into Flagstaff, you'll be welcomed into Flagstaff by the gorgeous view of the snowcapped San Fransisco Peaks. Be sure to pull over so you can spend as much time as you'd like admiring the mountains!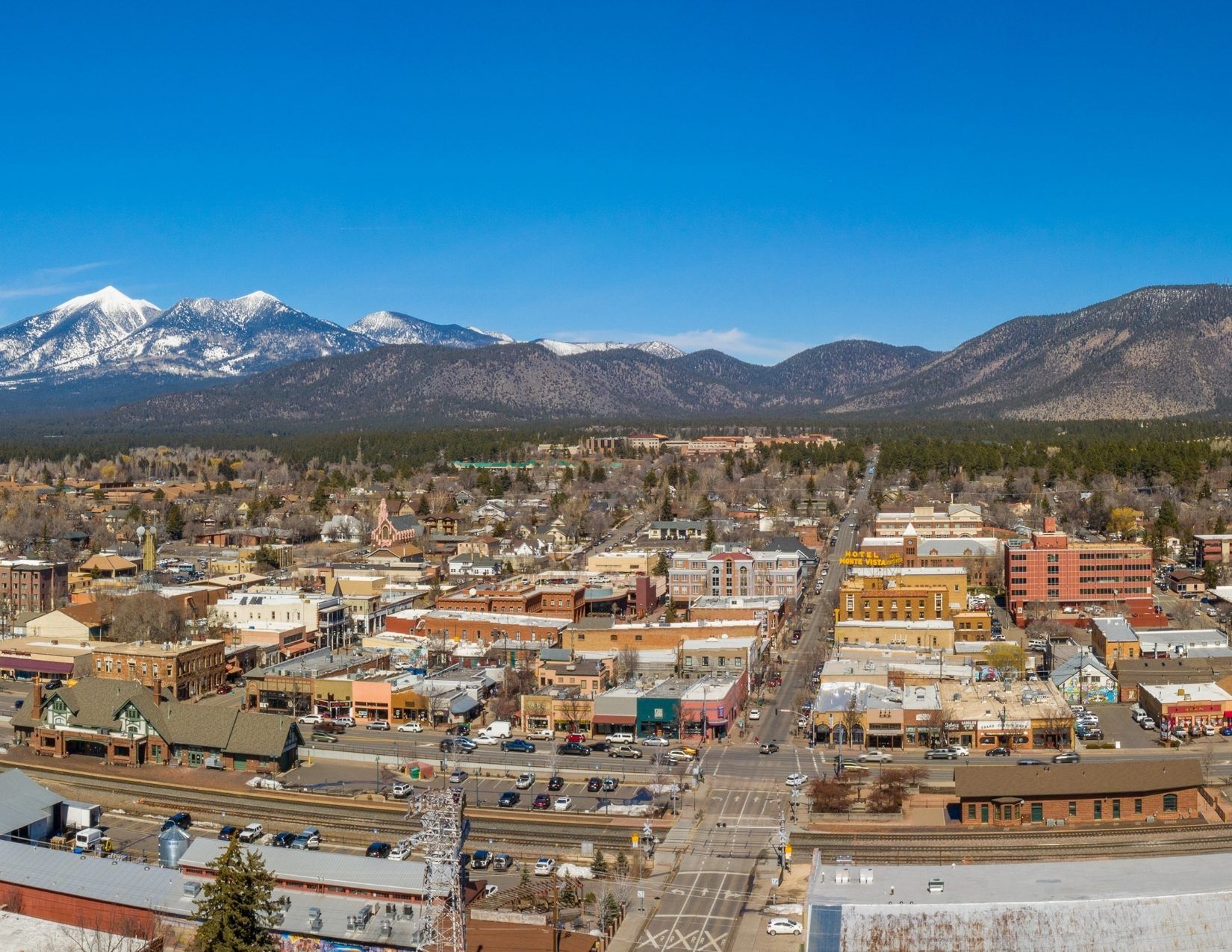 Downtown Flagstaff is a bustling area full of restaurants, shops, art galleries, people, and events. My favorite thing to do is to walk the streets of town, pop in and out of shops, and see what new adventures await me. When visiting during the winter, it feels like a wintery wonderland, yet it's great to visit year round. Check out their website for monthly events.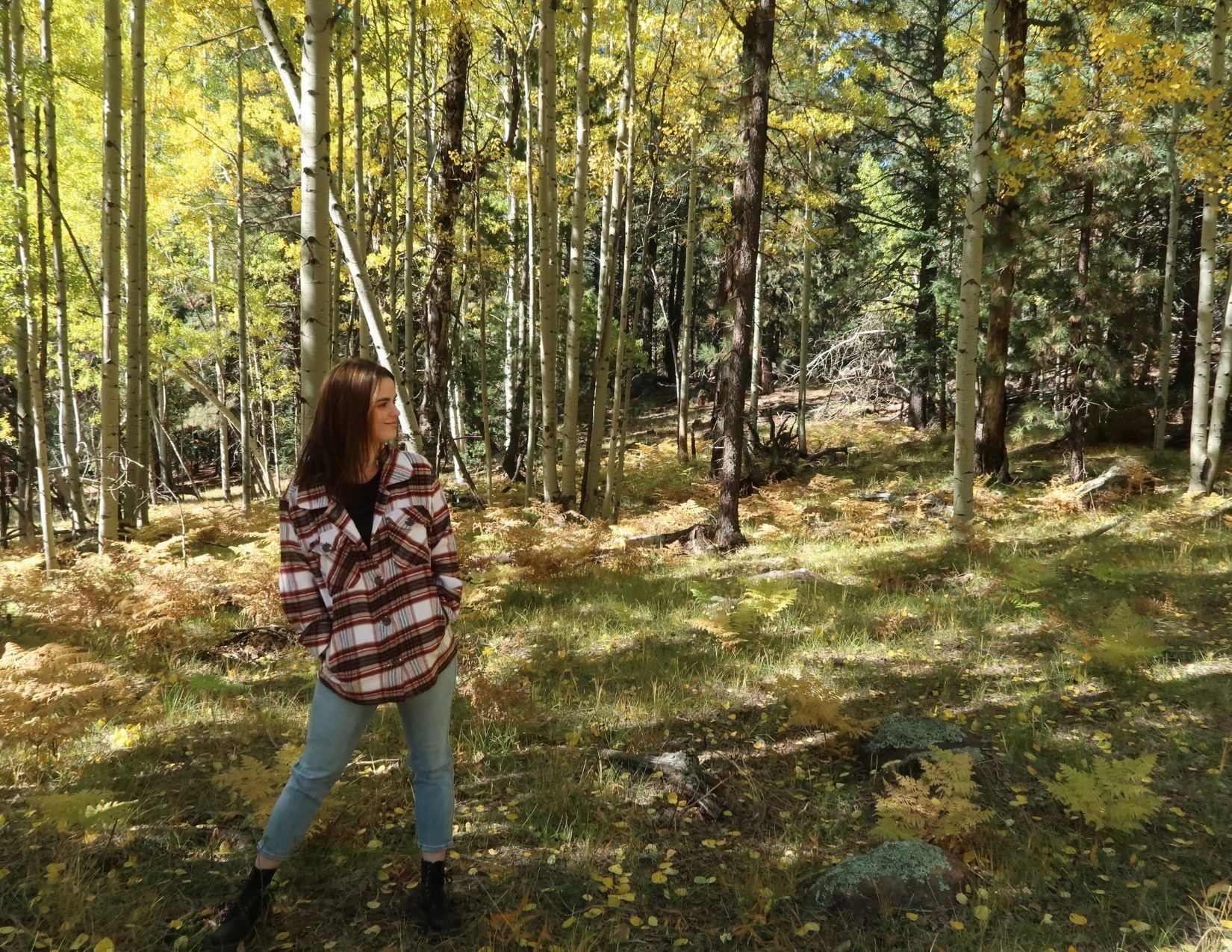 #6 - Aspen Trees
If you're into photography, don't miss out on the incredible opportunity to capture the iconic symbol of autumn in Flagstaff: the leaves changing colors on the Aspen trees. This is another opportunity for a beautiful scenic drive! All you have to do is Google "Snowbowl" and follow the directions up the mountain. If you want to stop and take pictures, there is a spot to pull over called the "Aspen Loop Trail". Once you reach the top of the mountain, take a gondola ride at Snowbowl!
---
Hotels
Here are two hotels, located in Downtown Flagstaff, to stay at while you explore everything Flagstaff has to offer.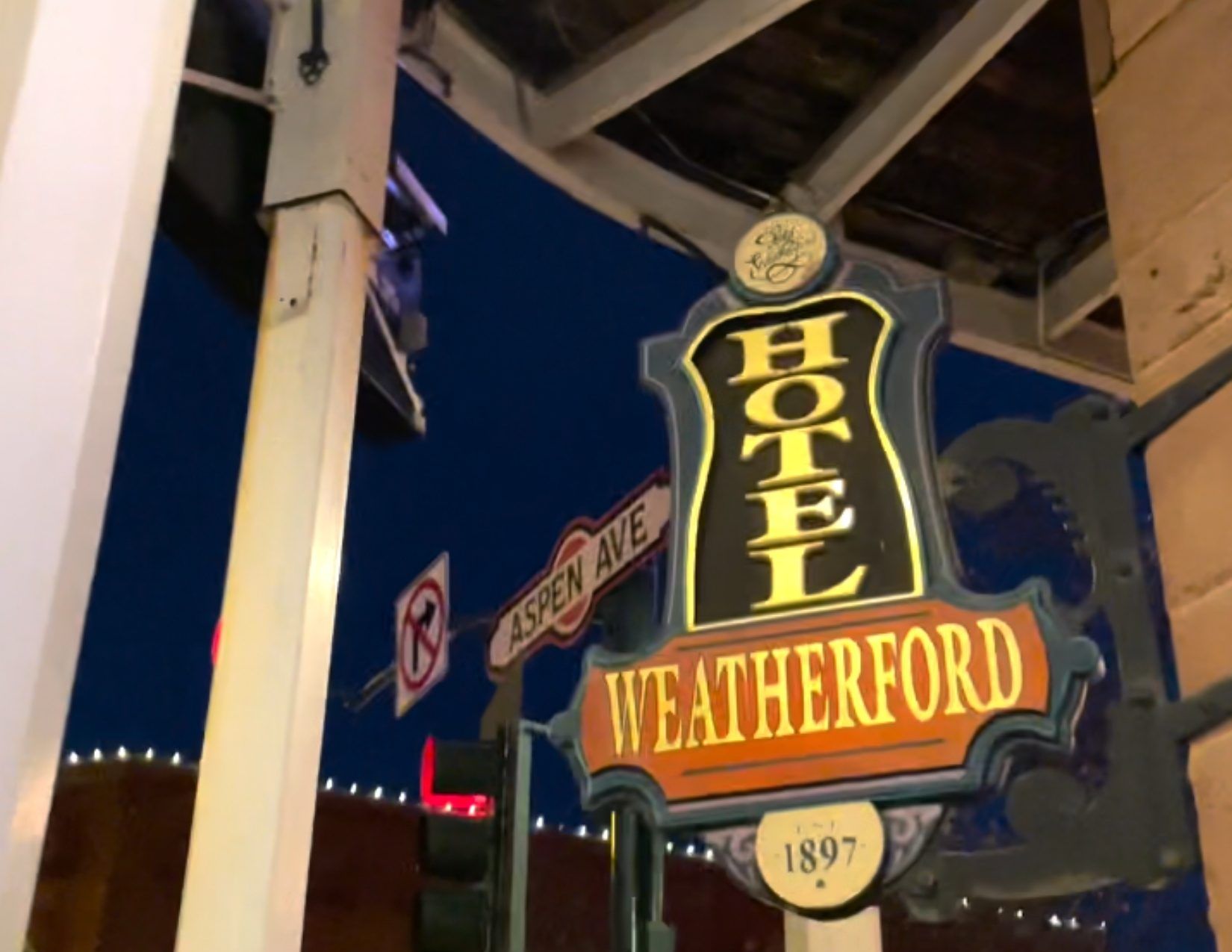 The Weatherford Hotel is an iconic hotel in Downtown Flagstaff that has been in business since 1897. Yet, this isn't just any hotel. The Weatherford Hotel features 17 boutique hotel rooms, the Zane Grey Bar and Ballroom, and event venues. It is also an entertainment hotel where there is always something going on throughout the night. Since the building is quite old, the live music from the bars will bleed thru the walls, making it a great place to stay if you don't plan on getting much sleep.
Address: 23 N Leroux St, Flagstaff, AZ 86001
Phone Number: (928) 779-1919
Right across the street from Late to the Train Coffee Roastery lies Hotel Monte Vista. Meaning "mountain view", Monte Vista has welcomed guests since 1927 and is considered to be the "longest publicly held commercial property in Arizona", until it was sold to private investors in the 1960's. Over the years, many Hollywood actors and actresses have stayed in their 73 rooms and suites, making it a well known destination.
Address: 100 N San Francisco St, Flagstaff, AZ 86001
Phone Number: (928) 779-6971
---
We hope you enjoyed learning about our favorite things to do in Flagstaff, Arizona. Be sure to follow us on TikTok and Instagram, @wildjoyexperiences, for more inspiration!
XOXO
- the Wildjoy Team