This trip began with flipping a coin and rolling some dice since I didn't know where I should go explore in Arizona this weekend. I flipped a coin to decide between traveling north or south, heads so North it was. To choose the city I would visit to the north, I created a list of possibilities, rolled the dice and Prescott was the winner.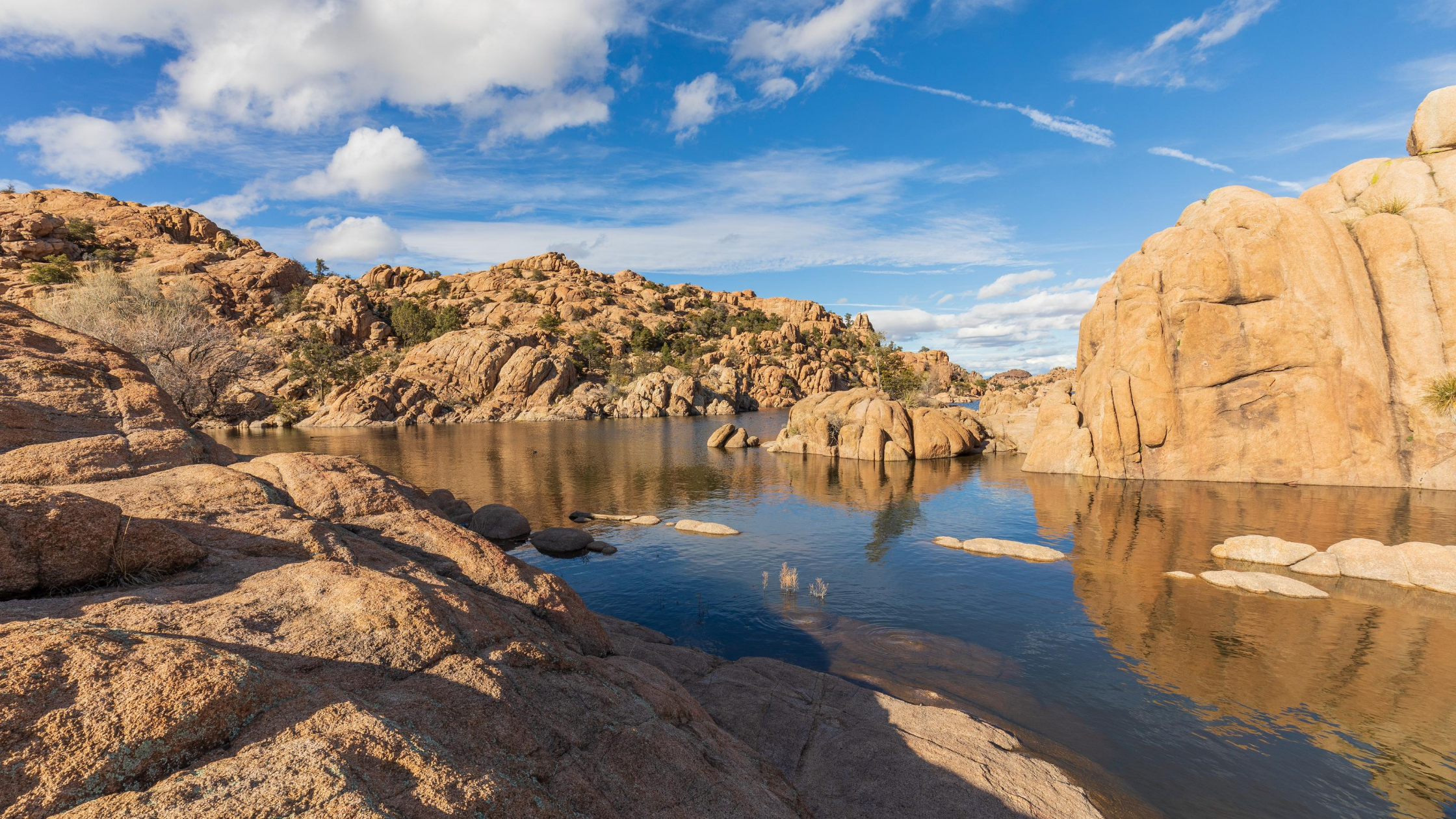 Prescott is known for having the vibe of 'everyone's hometown' and has lots of historic places to visit. I've only visited Prescott for summer camp as a kid, so I was pumped to have a day dedicated to exploring and discovering why people LOVE Prescott.
In this blog, I am going to cover all my adventures from my day trip from Phoenix to Prescott. You'll learn more about:
the oldest restaurant in Arizona, Rock Springs Cafe
beautiful lakes to swim, kayak, and hike
best places to do a photo shoot
a cool retro burger diner
a hidden gem arcade
find the coolest record store to buy more vintage vinyls for your collection.
---
You'll be dying to make a trip to Prescott soon!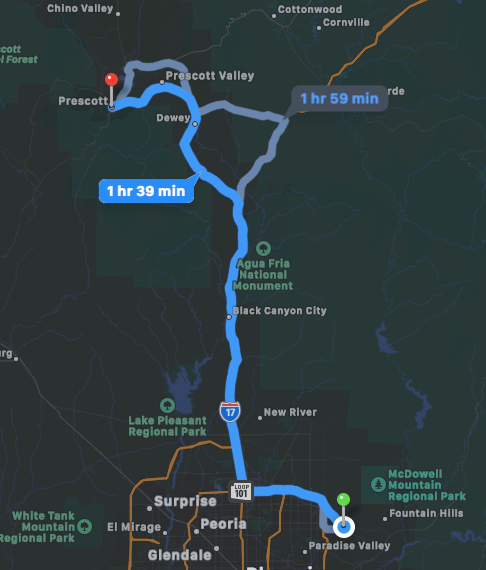 We started off our trip by heading north on the I-17 N towards Prescott. This trip typically takes between 1.5 - 2.5 hours depending on the time of day and traffic. To make the quickest trip, head up in early morning or late night.We left around noon, the least optimal time.
Rock Springs
On the way to Prescott, you'll pass Black Canyon City, home to the iconic cafe, Rock Springs. From the side of the road, it looks like a simple gas station and rest stop, but there is SO much more within. Rock Springs is the oldest independently owned restaurant still operating in Arizona!
Once you park, to the left you will see the gas station and a farmer's market style shop, the restaurant is straight ahead, and to the right a trail to a rose garden. Rock Springs is known for their pies so obviously we have to indulge. They sell their pies by the pie or by the slice. If they don't have your favorite flavor pie in their pie slice refrigerator, you can ask one of the kind clerks to cut you a fresh slice from a whole pie and they will!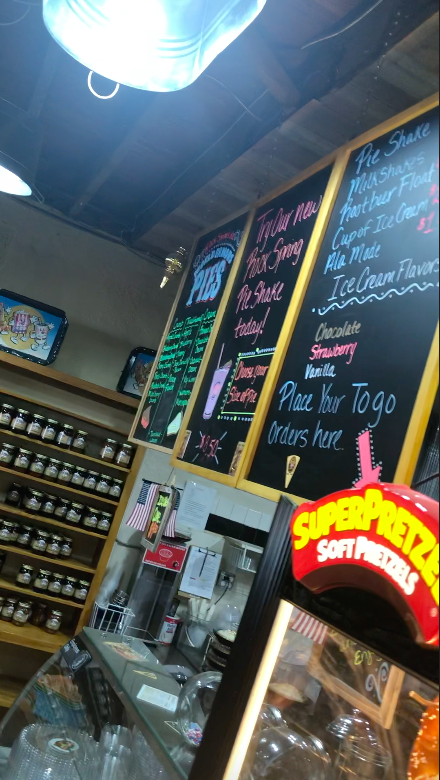 Ian was ALL over the slice of peach pie while I requested a fresh slice of banana cream pie for me, that's my all time favorite. A slice of pie is near $6 and worth every penny. I asked the clerk what her favorite part of Rock Springs is, the rose garden, so I had to go check it out. The rose garden is just outside on the patio, a perfect place to eat pie.
Wanderlust is what drives us to we took our slices of pie and walked past an old rustic car to a beautiful courtyard full of seating and space for a party. There was no one there, perfect for enjoying our treat sans mask. Then we wandered around this area, eventually discovering the actual springs at Rock Springs. Definitely nothing you want to swim in, but is pretty to hangout near and peaceful to hear the water rushing.
Before we left, we checked out the farmer's market and window-shopped cow hides, Native American art, and fresh produce from the Rock Springs Farm. Since there is no AC in the the shop we didn't stick around! With heat stroke on it's way, we headed back to our car for the rest of the trip.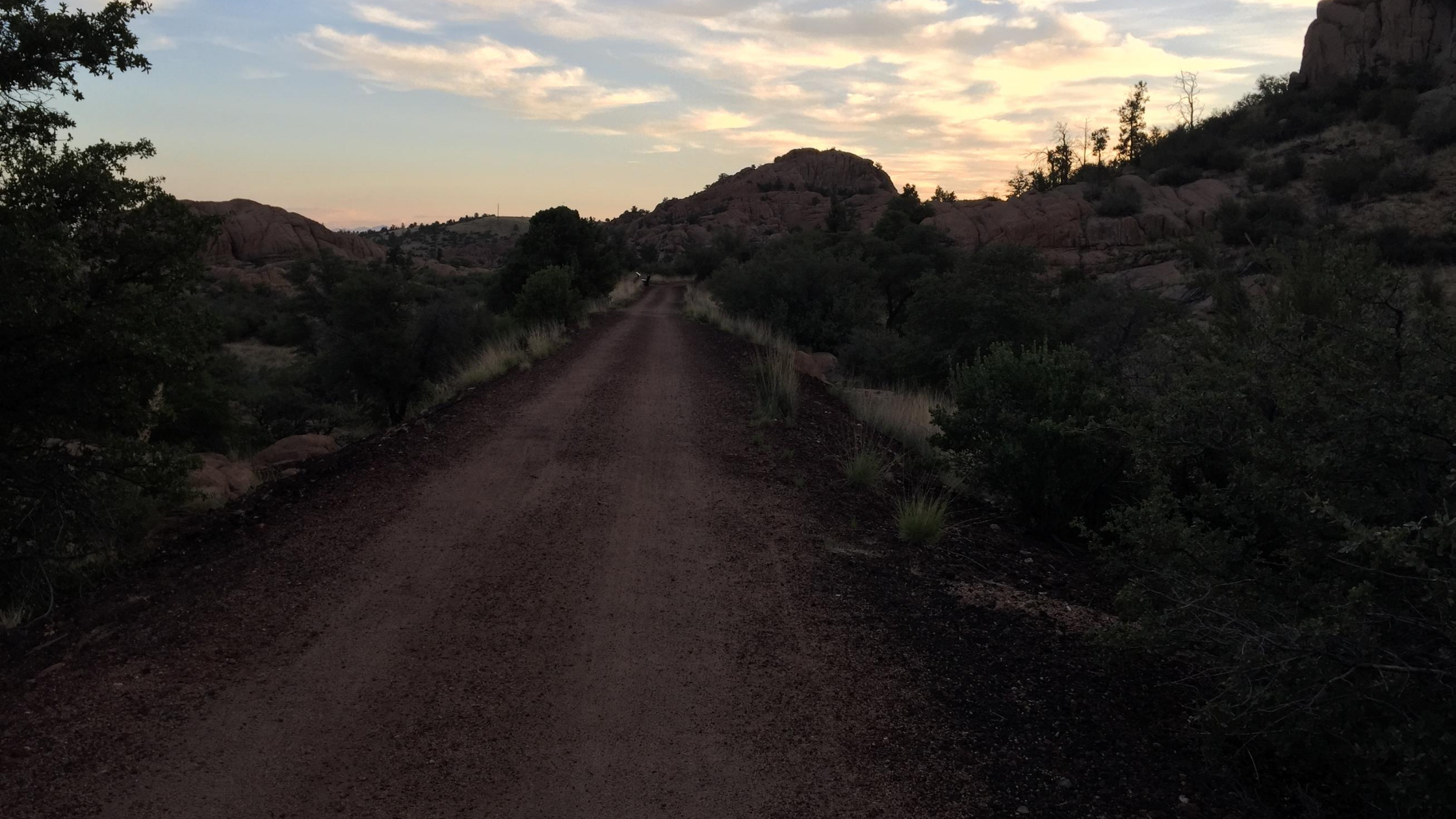 As you make your journey from Black Canyon City and enter Prescott Valley, the landscape dramatically shifts from desert to a lush forest. On the way up, you'll pass the historic little town of Mayer, urban Acrosanti, Sunset Point, and the Agua Fria National Monument. Leave earlier in the day so you have time to visit these places. Our noon departure left us time crunched.
Lynx Lake
Prescott is jam-packed full of lakes and forests to escape to. Hitting the lake was definitely a priority for me being a desert rat. As we were driving into town, we saw the road sign to Lynx Lake and took the challenge to explore it. Lynx Lake is a relatively small lake, yet it draws over 125,000 visitors annually. It sits quietly amidst tall pines in the cool Bradshaw Mountains high country just a few miles southeast of Prescott, Arizona.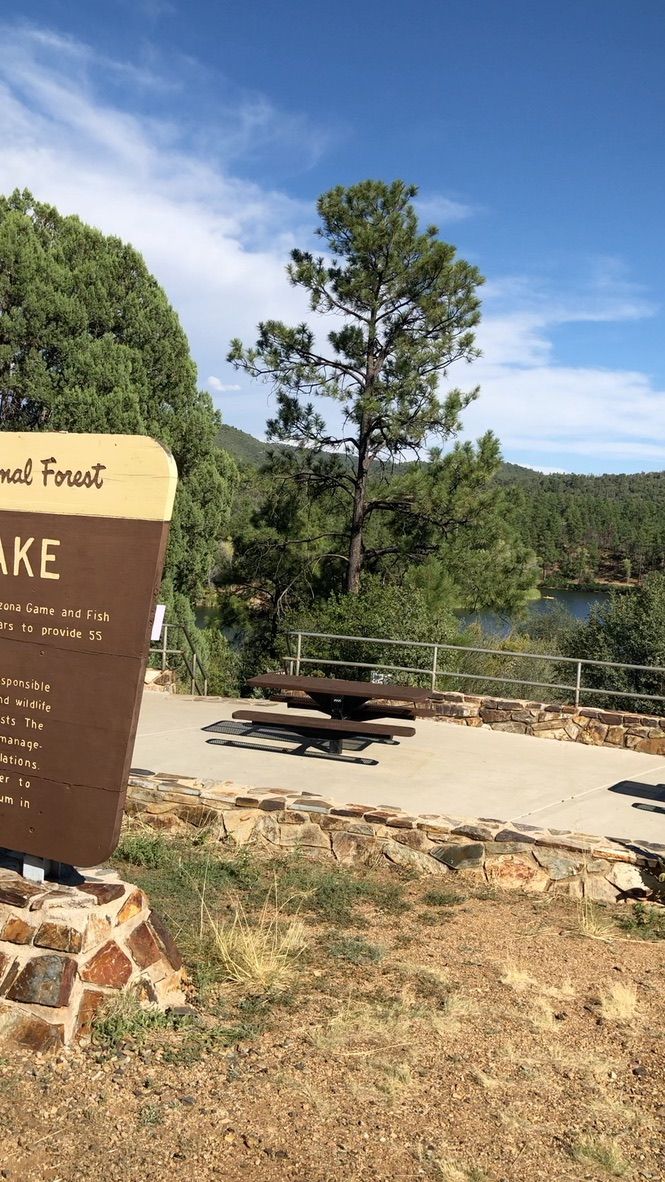 Lynx Lake comes out of no where! You can't see it whatsoever until you are literally at the front of the steps to the lake. When we pulled in, we noticed the signs everywhere regarding the fees to park/enter this area. At the parking lot, you take an envelope from the fee stand and fill out the information, deposit $5, and then place the parking stub on your front windshield.
We headed down to Lynx Lake via a long stair way leading to a ramp. This was not the most accessible lake. When we reached the water, there is a trail that will lead you all around the lake until you reach the dam. If you're lucky with the water levels, you might catch the waterfall/spring near the dam. We weren't so lucky!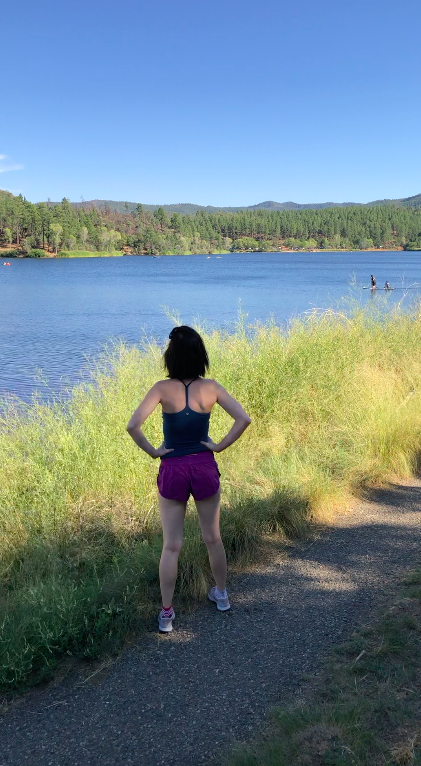 Here are some of the other lakes in Prescott to explore:
Downtown Prescott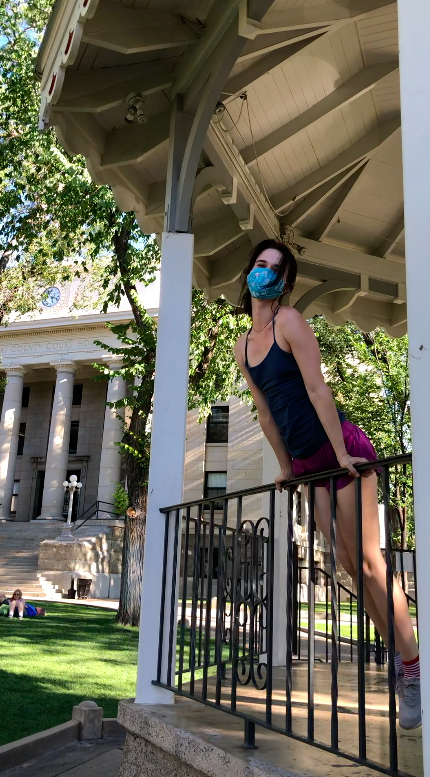 Heading into the city, we were struck by the beauty of Prescott's historic buildings and small town vibe. We had our maps set to the Courthouse Plaza, that's where you can find Whiskey Row Palace , a dog friendly establishment, and the historic courthouse. You can walk around this area for hours, it's so fun and there is lots to see. Pose in front of the gazebo at the Courthouse Plaza for some unique shots.
Whiskey Row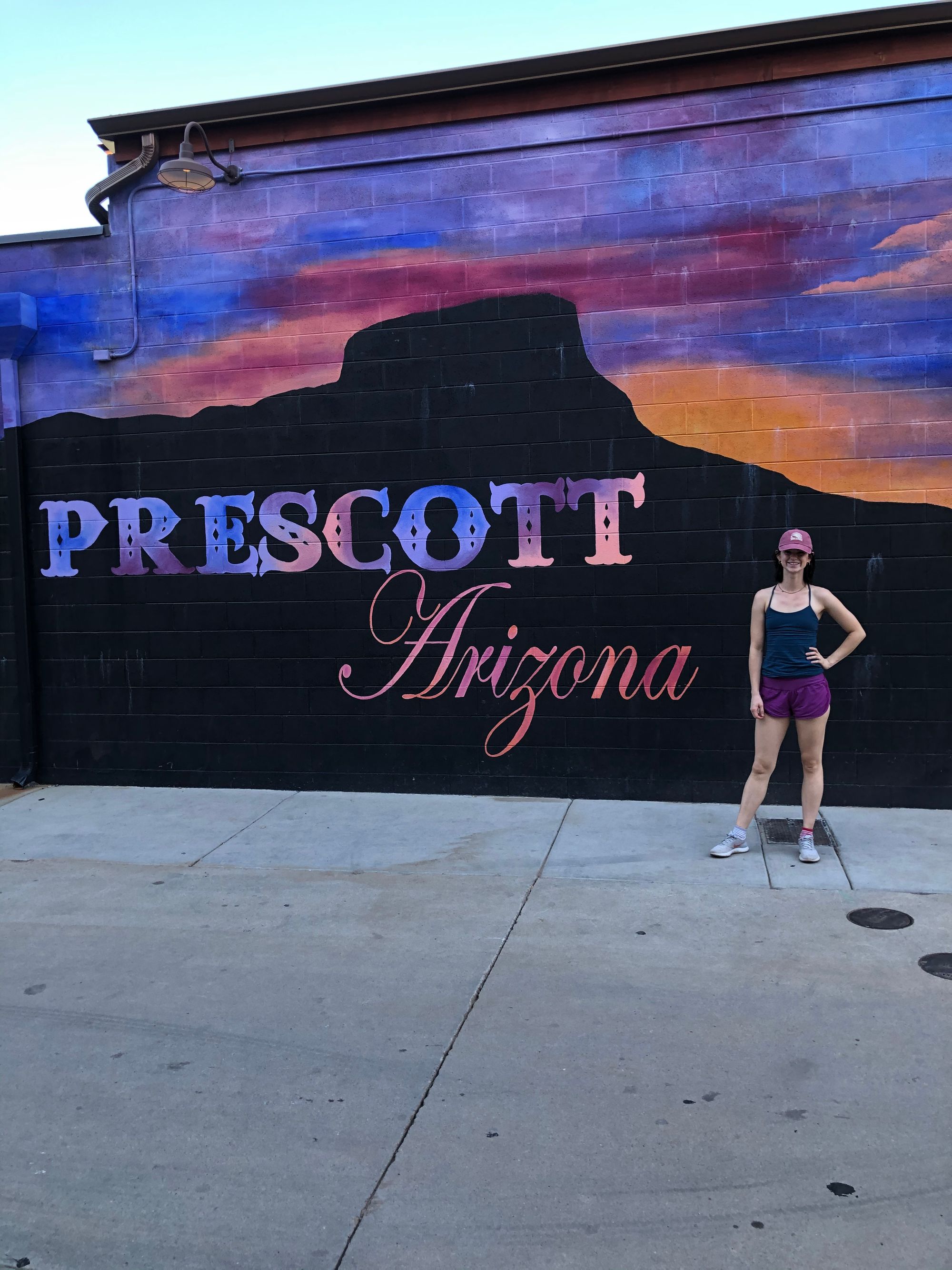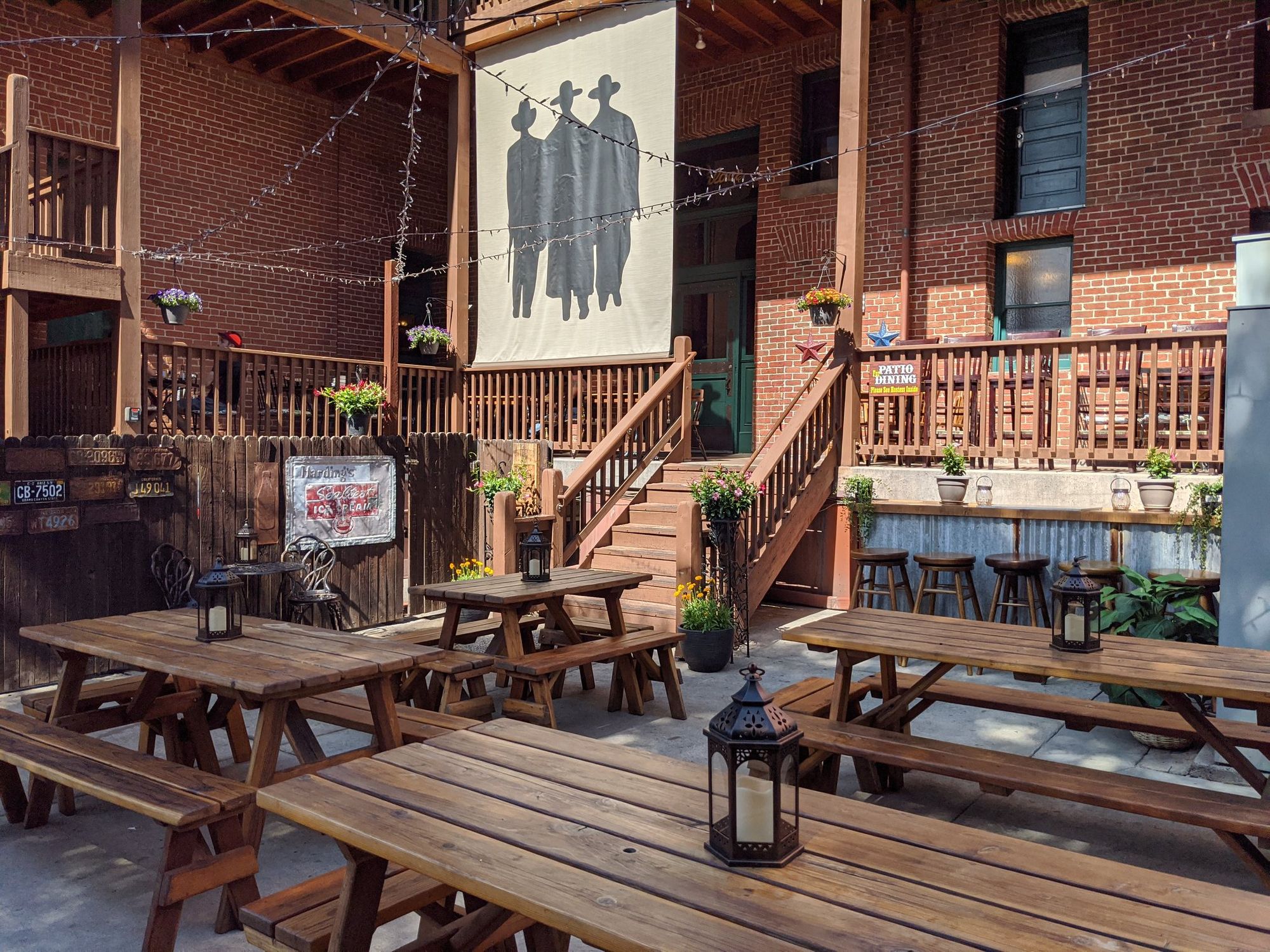 There are plenty of little shops and restaurants covering Whiskey Row Alley. Stop and snap a picture with the Prescott sign too for the memories before/after grabbing a bite to eat. We recommend Bill's Grill nearby Downtown Prescott for a small town local eatery. They have delicious sweet potato fries.
Prescott is a fun city that deserves to be explored! From Lynx Lake to Whiskey Row Alley, you really can't go wrong. On your way back to Phoenix area, look for the Sunset Lookout area near Black Canyon City on the way back into the Metro-Phoenix area.
Tag us if you wind up going! #wildjoy #thejoyclub thank you for reading + happy exploring!
xx -
Lacy